Chrissy Teigen will have surgery to remove her breast implants, the mom of two announced on social media.
On Tuesday (May 26), the model-turned-cookbook-author explained recent references she's made to undergo a breast implant removal surgery.
This comes after the 34-year-old model drew attention from fans for posting a Twitter video of herself undergoing pre-operative COVID-19 testing.
After followers questioned why she was having a test, the 34-year-old clarified that she "having surgery" and that she "had to."
Chrissy Teigen then share more information on Instagram, alongside a picture from the early days of her modeling career.
"Hi hi! So I posted myself getting a covid test on the twitter, as I'm getting surgery soon. A lot of people are understandably curious (and nosey!) so I'll just say it here," she said before going into details as to why she decided to undergo the surgery.
"I'm getting my boobs out! They've been great to me for many years but I'm just over it. I'd like to be able to zip a dress in my size, lay on my belly with pure comfort! No biggie! So don't worry about me! All good. I'll still have boobs, they'll just be pure fat. Which is all a tit is in the first place. A dumb, miraculous bag of fat. ❤️," she added beside a black and white topless shot of herself, with hearts carefully placed to hide her nipples.
[sociallocker id="8766″]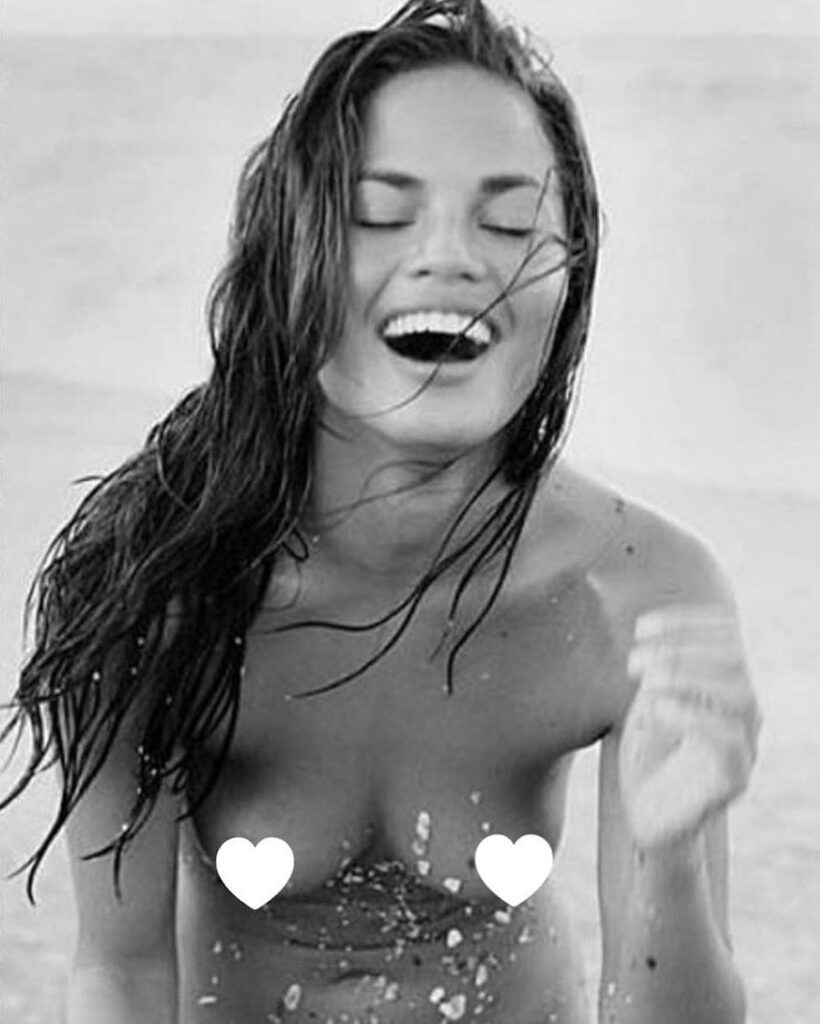 [/sociallocker]
Celebrity friends among her 29.9m followers were quick to show support.
Naomi Campbell wrote "be safe," while Michelle Pfeiffer replied with a folded hands emoji.
Singer Natasha Bedingfield wrote: "I miss having big boobs from breast feeding but smaller is so so much easier to dress for sure."
Yolanda Hadid, who is the mother of Bella and Gigi, wrote "smart girl," adding a heart emoji. Last year, Hadid, who suffers from Lyme Disease, revealed she had had all implants, fillers, and extensions removed from her body in a bid to improve her health.
Elective surgeries were initially on hold in California to curb the spread of COVID-19, but some hospitals are beginning to reintroduce them with a required COVID-19 test at least three days beforehand, according to Refinery29.
If Teigen's test results come back positive, she will have to reschedule. Otherwise, her surgery could take place any day now.
Chrissy Teigen Opens Up About Breast Implants And How She Feels About Them Now
In an interview with Glamour UK in March, Chrissy Teigen opened up for the first time about getting cosmetic surgery.
The "Cravings: Hungry for More" cookbook author revealed that she underwent breast implant surgery when she was a 20-year-old swimsuit model.
"I did my boobs when I was about 20 years old," she revealed to the the publication.
"It was more for a swimsuit thing. I thought, if I'm going to be posing, laid on my back, I want them to be perky! But then you have babies and they fill up with milk and deflate and now I am screwed."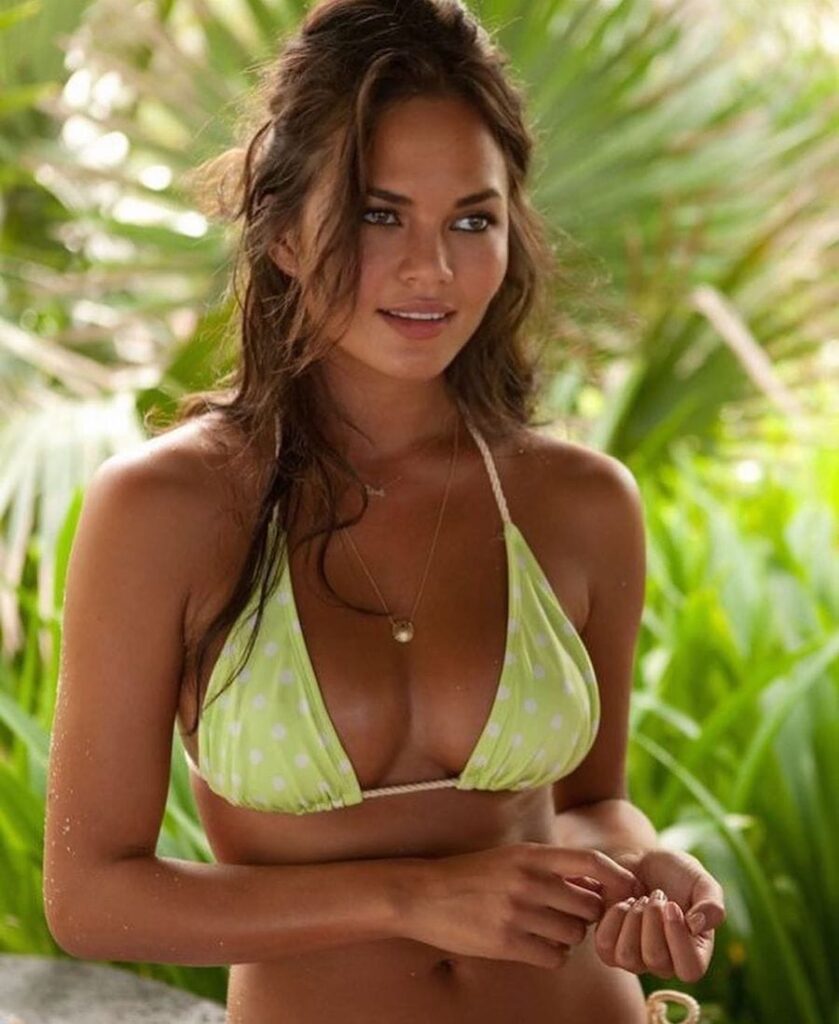 Teigen explained how she kept her breasts the same cup size, but had the surgery to lift them more.
"I kept them the same cup size. I just filled them out, so they are rounder and firmer," she said.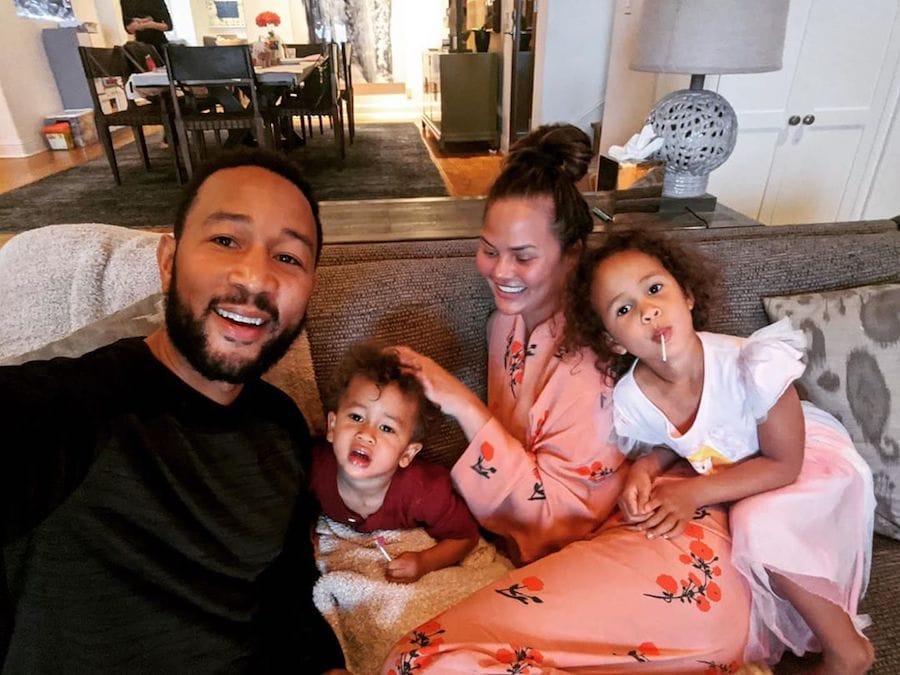 Teigen admitted she wants the implants out now, but now that she's a mother, she feels more hesitant about having surgery.
"But I want them out now. If I could do one thing, it would be to have a lift," she continued.
"I think you're supposed to replace [implants] every ten years. But when you have kids you think about [the risks] of surgery and I think, 'This is not the way I want to die, in boob surgery'."
Chrissy Teigen is the proud parent, with husband John Legend, to three-year-old daughter Luna and their younger child, Miles, who is almost two.