Alkaline recently reflected on the journey of his music career while blasting critics on Instagram.
On Monday, the Dancehall artiste shared a throwback photo of himself as the "Juggernaut" deejay reminded "bad mind" individuals that he is not a newcomer and has been working hard and fully motivated.
"Been a do dis," Alkaline captioned the image while adding the hashtags, "#nonewbie #dream #motivation #hardwork #Badmind#suck#madda."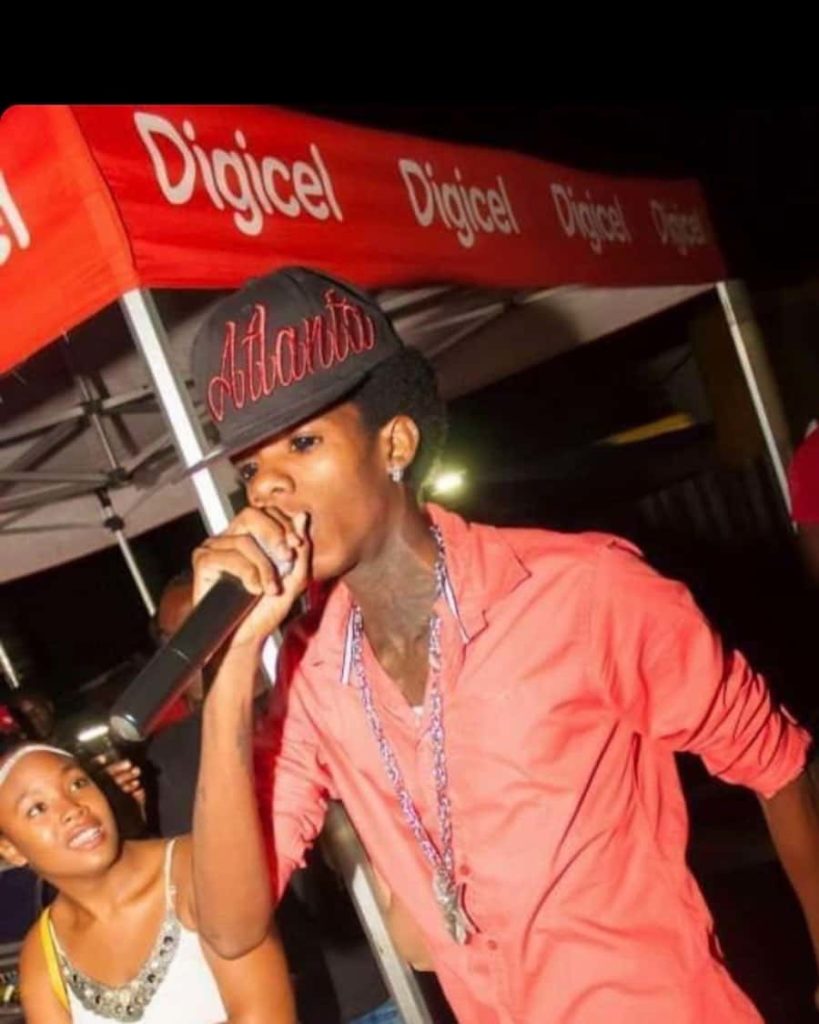 The image, which was taken from one of his earliest of performances, sees the Jamaican entertainer sporting his controversial black eyes, way before his locs and skin bleaching.
This comes after many Dancehall fans suggested that the "Impact" deejay had recently "fallen off" with his music and has not been topping local charts for several months. Some speculated that his well-publicized lyrical battle against Montego Bay newcomer, Squash, was just a mean to remain relevant on the Dancehall scene.
The 25-year-old recording artiste, whose real name is Earlan Bartley, became popular in Jamaica in 2013 with a series of singles including "123," "Ready," "Things Me Love," and "Live Life." He became known for his distinctive look with bleached skin, blond locks, and supposedly tattooed eyes. It later emerged that Alkaline achieved his look by using contact lenses.
Alkaline's 2016 album, "New Level Unlocked," released by DJ Frass Records, topped Billboard's Reggae Albums Chart in April after it's release in March. That same year, his songs "Champion Boy", "Block and Delete", "After All", "12 PM (Living Good)", "Formula", and "City" were regarded as "smash hits" in Jamaica.
He was nominated for a MOBO Award 2016 for the second time in the Best Reggae Act category and later announced the launch of a clothing line.