Ayesha Curry has no tolerance for online rumors circulating about her marriage with Stephen Curry.
After weeks of speculation around Ayesha Curry and Steph Curry's marriage, the actor has finally set the record straight.
Ayesha Curry denied the rumor that she is in an open marriage with her NBA basketball player husband and slammed an Instagram commenter for bringing it up.
In response to an internet troll's irresponsible remarks on a picture she shared of Steph from his latest GQ cover shoot, the cookbook author and mother of three fired back on Monday (Jan. 10).
"Amazing goodness God almighty," Ayesha posted the Jan. 10 post and picture of her spouse, along with a few emoticons showing how good she felt Steph looked.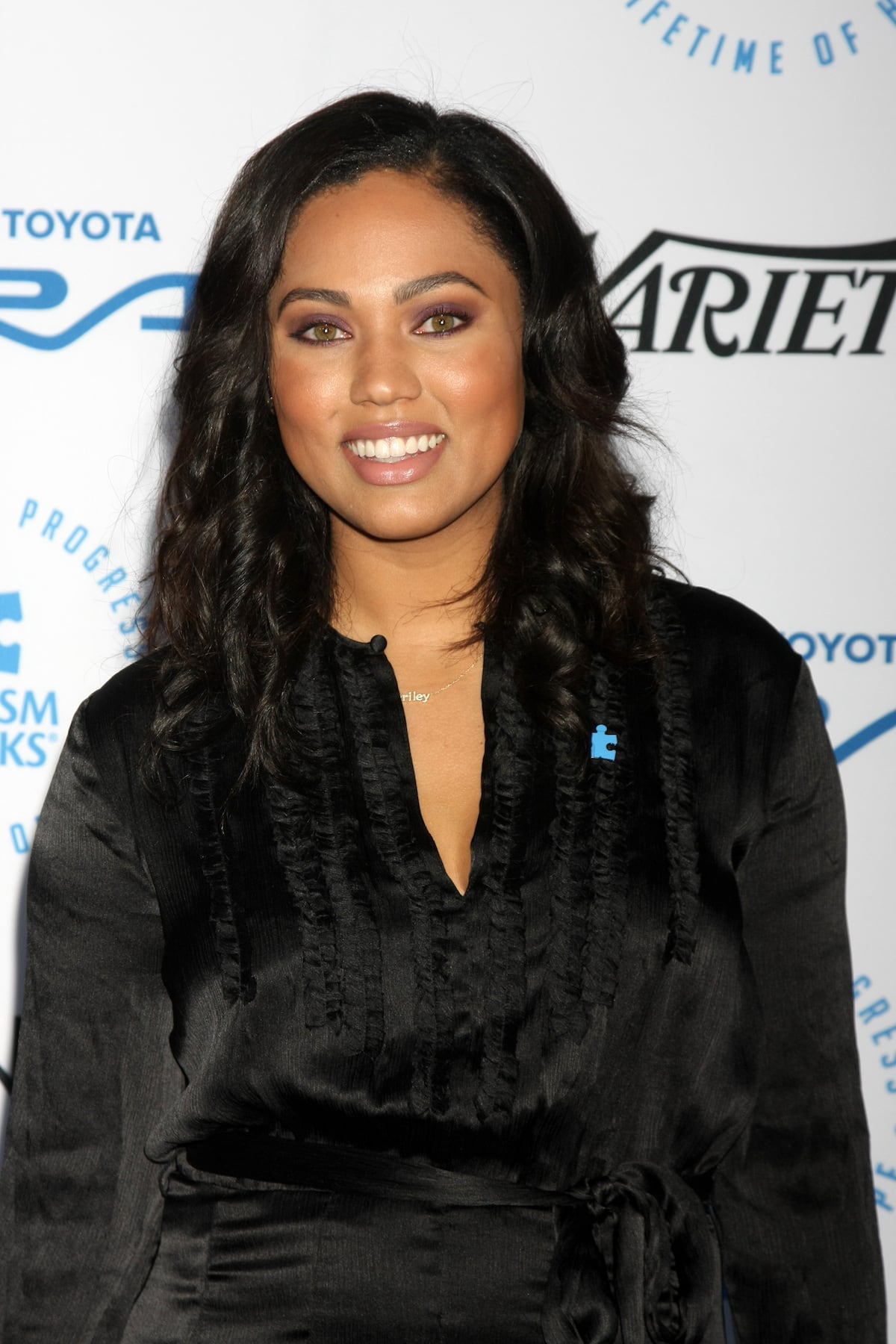 The Instagram user bashed her, claiming Ayesha is in an open marriage with Steph.
"But yet you still want an open relationship smh. If I were him you woulda been sent to the streets already," the user commented.
Ayesha immediately dispelled the user's remark, warning not to trust everything he or she reads and asked to show respect for her marriage.
"ayeshacurry [user] don't believe everything you read. Do you know how ridiculous that is? Don't disrespect my marriage like that. Please and thank you," she responded.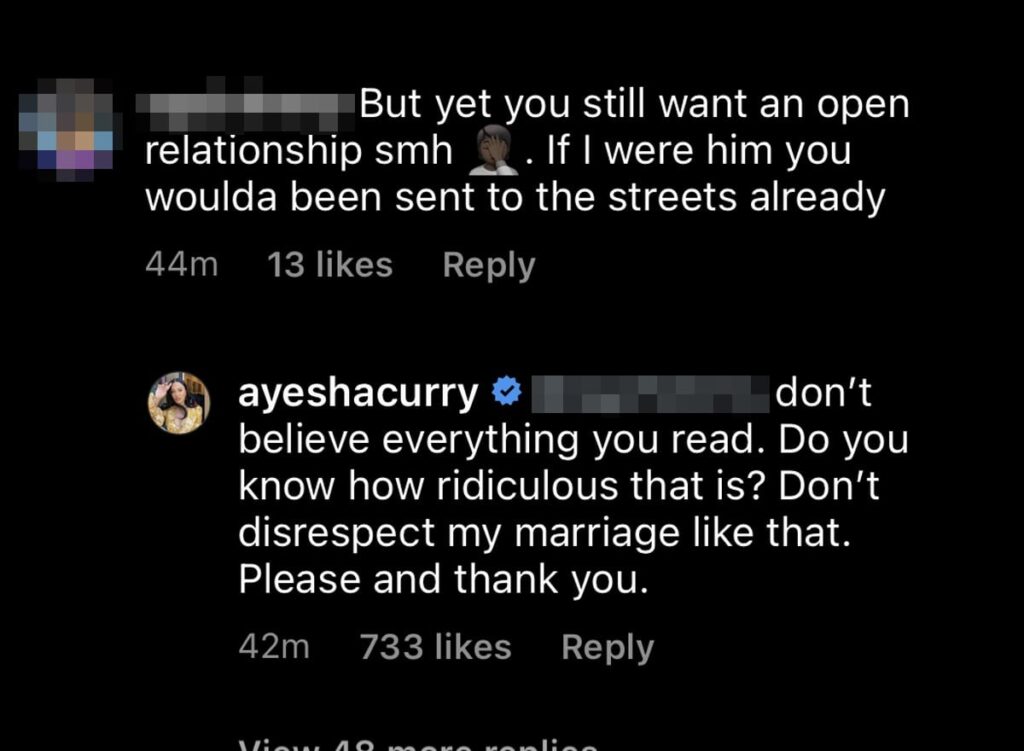 It's not surprising that Ayesha, who is not renowned for engaging with haters, came up in the comments section of her most recent post to defend the purity of her and Steph's marriage.
In celebration of the couple's tenth wedding anniversary, the Golden State Warriors star surprised Ayesha with a vow renewal ceremony in their garden, which their 9-year-old daughter Riley officiated.
"So proud. Y'all didn't see the summer work he put in… I did," the cookbook author wrote on her Instagram story. "I love him. The most inspiring is to say the least."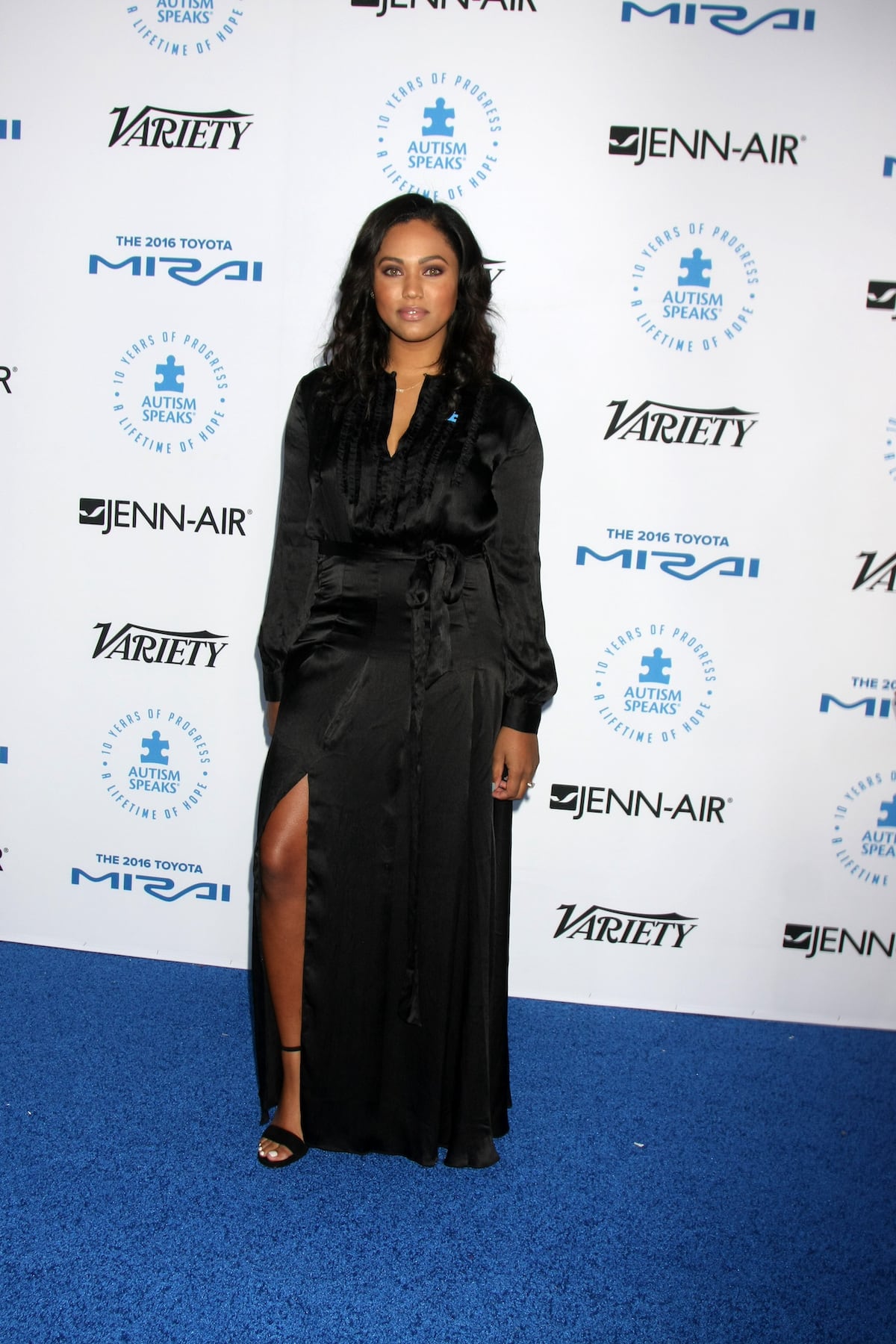 After 10 years of marriage, Steph and Ayesha Curry renewed their vows this past September.
"It's everything I've always dreamed of but didn't know could be possible in this way. A moment I will never forget," Ayesha wrote on Instagram. "I love you @stephencurry30."
In their public appearances, Ayesha and Steph have always seemed to be in love. In November, Ayesha raved about Stephen's 50-point performance and 10 assists.