Beenie Man's daughter, Desha Ravers, has revealed her new look after sharing a photograph of herself looking several shades lighter than her usual complexion.
Taking to Instagram, the 28-year-old Ravers Clavers dancer recently described her new look as "glow" while giving credit to Wasp Radiants, an online supplier of skin bleaching products, which, reportedly supplies Dancehall artists, Tommy Lee Sparta and I Waata.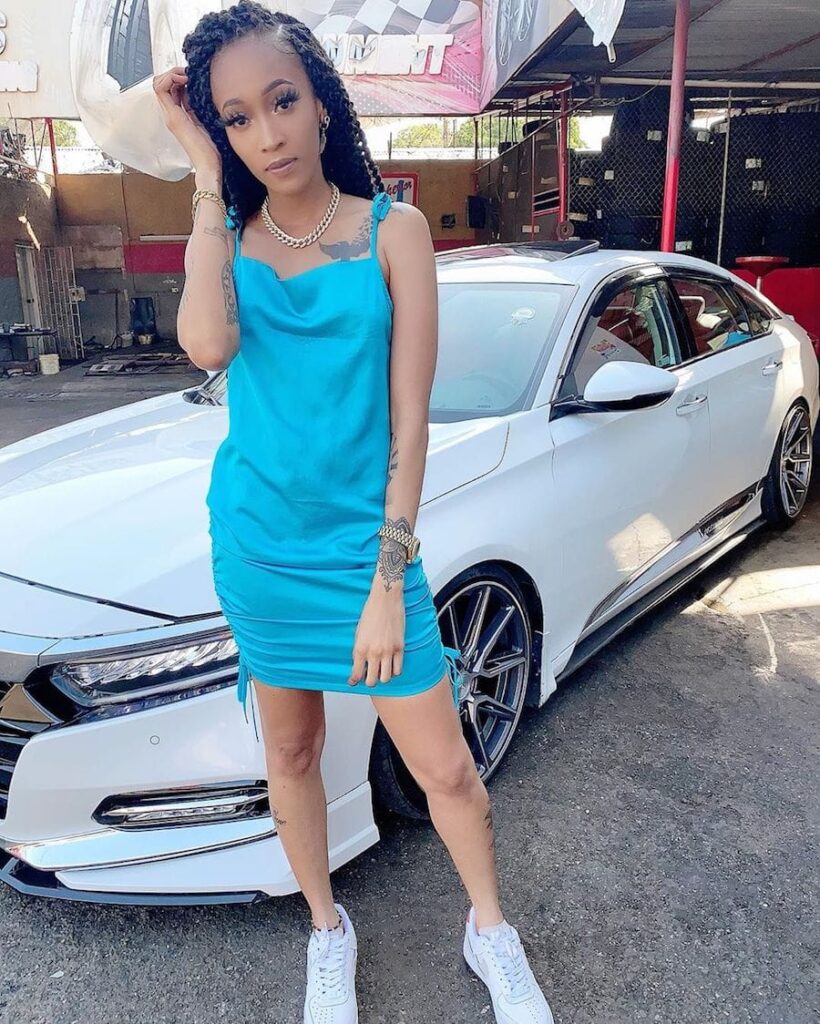 In the picture, she can be seen wearing a blue mini dress and Nike Air Force 1 sneakers complemented along with waist-length braids and gold jewelry.
Desha Ravers, whose real name is Deshagaye Davis, has since received mixed reactions from her followers with many praising her over her "chrome," "white" and "clean" skin.
"Chrome level achieved ✅??," one user commented.
"Skin clean like supermarket shelf before Hurricane tho," another wrote.
"My girl yo white like a piece a chalk ?? u cute ??," a fan chimed in.
"Wow!!! you get white overnight,that glow is everything ????," another added.
However, not all the comments were positive. Some were in disapproval of the choreographer's new appearance.
"What a shame. Self hate at it's most. Bleaching is ???," a person commented.
"Bleaching is not the way yo go , sis," another wrote.
"Is it it fair to say I'm disappointed as a fan dat u bleaching? ?" one asked.
"People in the comments (BLACK PEOPLE) make me sick. Shes bleached out and people are saying she looks clean as if her beautiful skin colour before wasnt "clean" or good enough. This is exactly what spice was talking about. So embarrassing as a black community honestly. We need to do better.," another added.
Some users argued that she now looks horrifying.
"U just look ? why u so white like death and so skinny walking dead corps wtf happened to u ??," one user stated, before adding in response to a fan who described her as a hater, "U don't see how mental it is to bleach the top layers of ur skin off. Hate on what? Looking like a dead man walking white skin is not attractive. Am so disappointed I just didn't think she was so uneducated to do this cus Beenie Man daughter."
"Wtf ???? … Dat nuh look good ?," another expressed.
In another picture, which was posted to Desha's Instagram account on Friday (May 22), she can be seen flaunting her new complexion while sporting a black skin-tight outfit.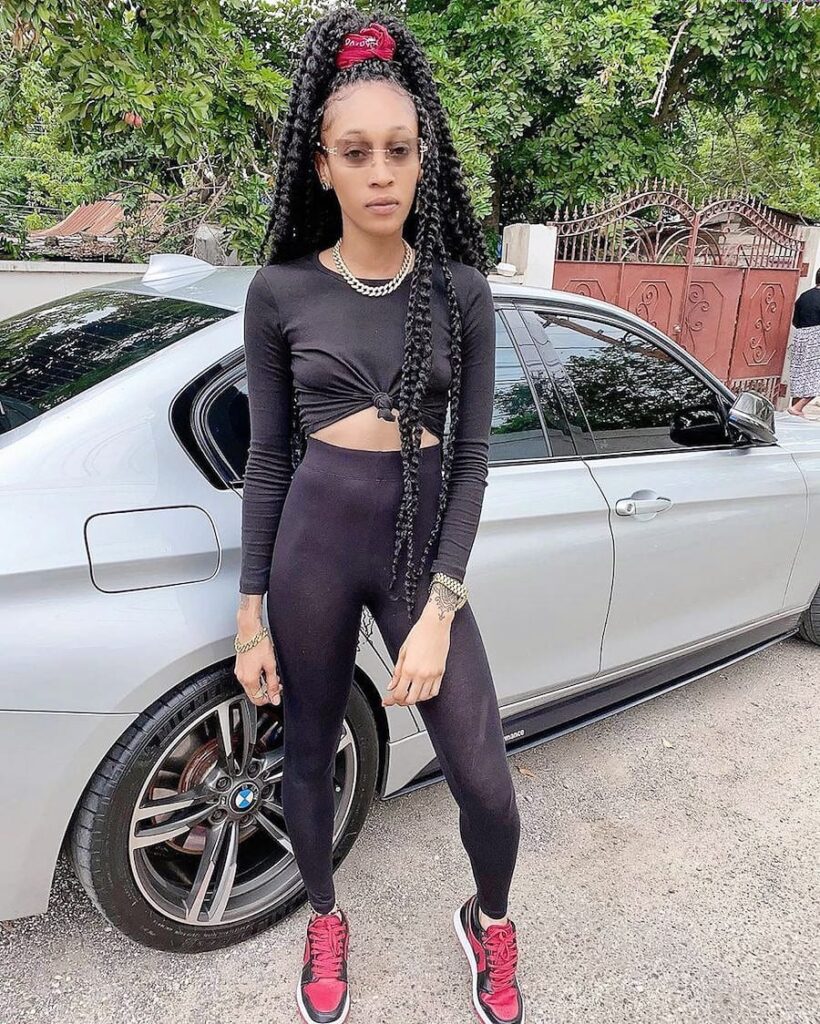 Desha Raver, the eldest child of Beenie Man, was raised by her grandfather in Hughenden, St Andrew, and is one of 12 siblings. She attended Vaz Preparatory School and Meadowbrook High School before completing her education at Everglades High School in Miami.
The popular dancer, who has an 11-year-old daughter, reportedly married to fellow Ravers Clavers member Wiz Ravers (real name Kevon Lawrence), late last year. The two have been together for quite some time, but have managed to keep their relationship private, according to online sources.