Intence is the latest Dancehall artist to face a social media scandal that allegedly involves a pregnant schoolgirl.
During a recent Instagram live session on Tuesday (May 26), the "Go Hard" deejay was chatting with his fans when a user left a bizarre comment, stating she was "3 months" pregnant for the Jamaican entertainer.
The user also claimed that Intence has "blocked phone calls" from the individual and urged him to respond to her.
"IM PREGNANT. 3 months. You have blocked me from calling you. Please respond," the person wrote in the comments of the live stream which had nearly 1500 persons tuned in.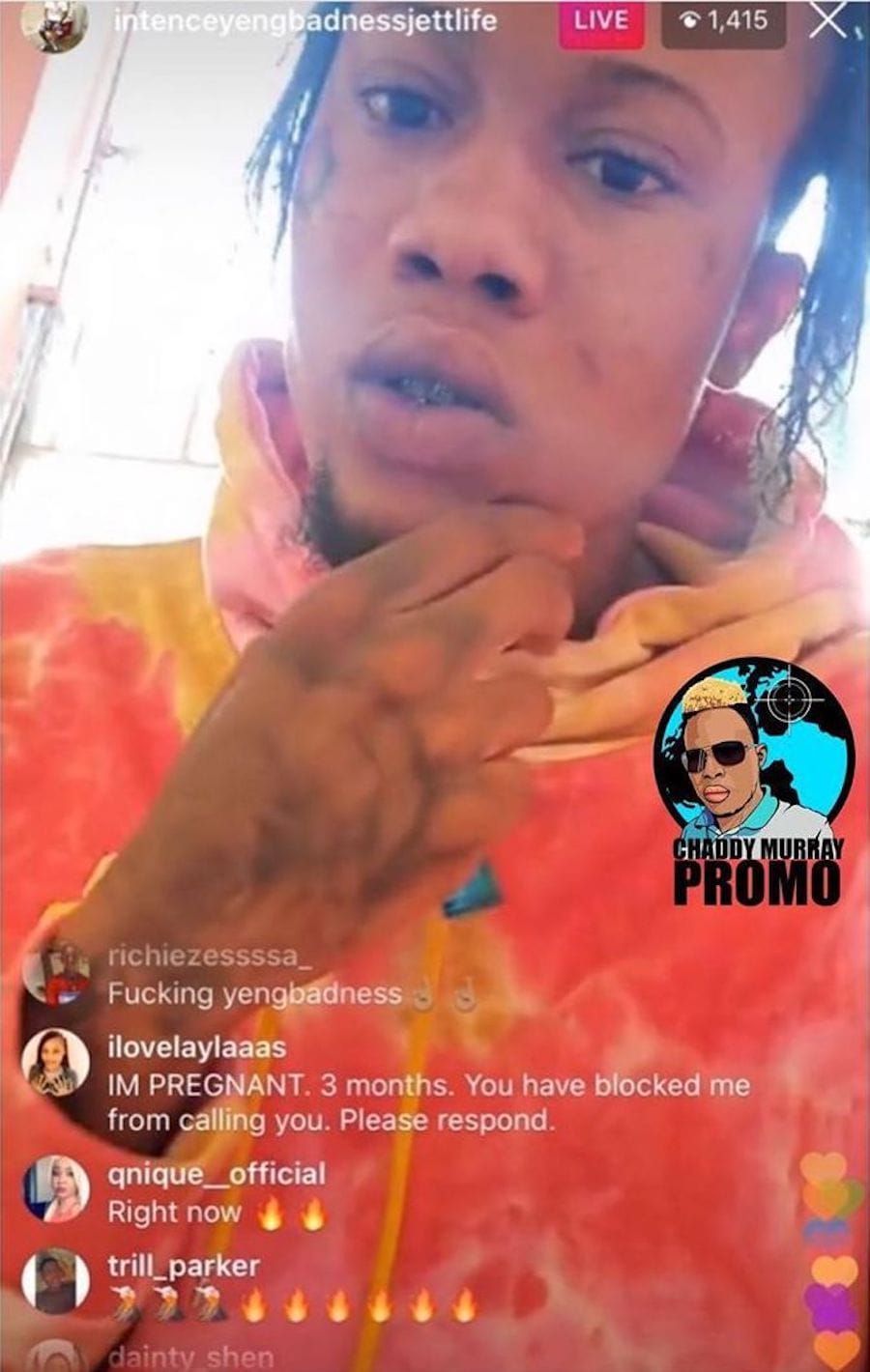 Taking to Instagram Stories, the said account further claimed that she met the Kingston-based recording artist after his performance at her school in Portmore before they linked up and had sex "inside his car for 5 minutes."
The unknown person then indicated that "2-3 weeks later" she missed her period and discovered that she was pregnant.
See the screenshots of the account below.
A review of the account shows all signs of it being a burner or fake account.
Intence has since addressed the rumor in an IG live chat, indignantly branding the allegation as fabrication.
"Unuh forward better, deh craft deh weh unuh wuk miss," he said on Wednesday (May 27).
"Mi jus a address some likkle thing, because the media and the whole place mi see a get this wrong," he continued.
The "Yeng" deejay later stated that his main focus is on his music career.
The 25-year-old entertainer, whose real name is Tashawn George Gabbidon, is in a committed relationship with Dancing Rebel, a member of Team Spice's dance team.
Originally from Tavern in Kingston 6, he attended Mona High School.
The Boysie Records-signee, who came on the Dancehall scene for nearly a year, is known for songs such as "Tears Dem Dry," "Dream Life," "Dawg Dem," and most recently, "Deep Pockets."