Music fans believe that Ishawna is pregnant with her second child.
Based on the appearance of the "Equal Rights" singer in a resurfaced photograph on Instagram, some fanatics are convinced that the Dancehall artiste is expecting a baby.
The picture, which was recently reposted by Wright Image Entertainment from SKKAN Media Entertainment, shows Ishawna wearing a burgundy crop top with a matching skirt at Jamaican event, Chillin on the Farm.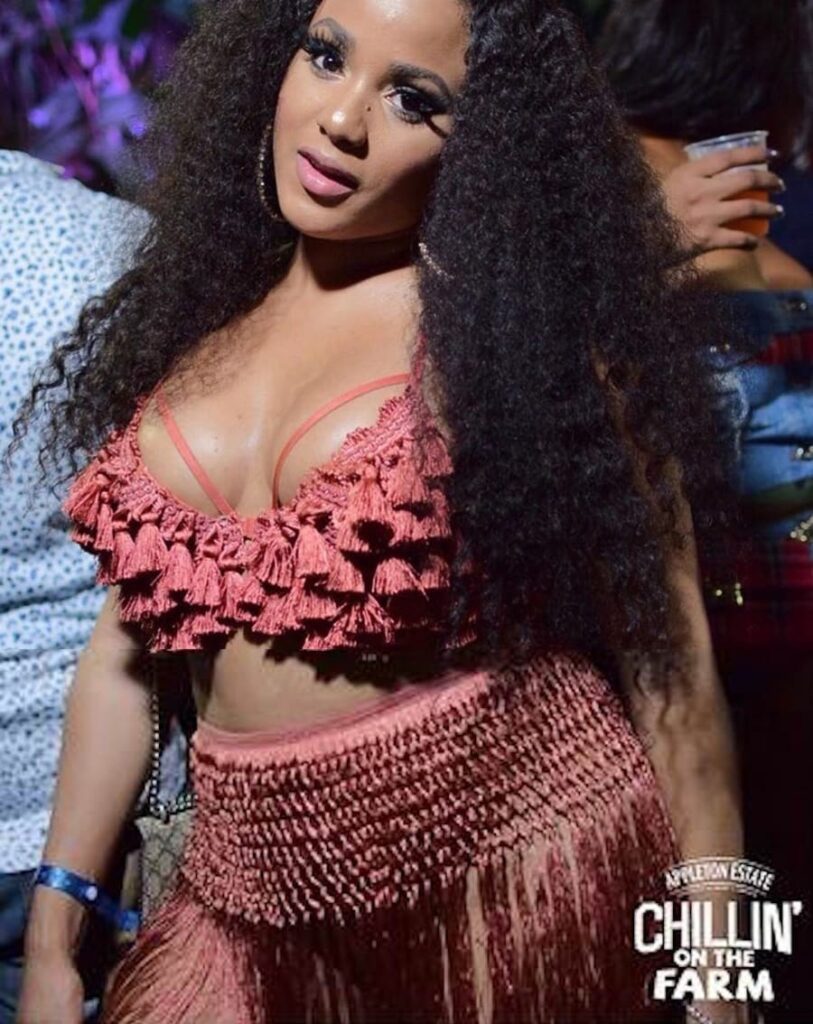 Earlier today, the image was published on the Jamaican celebrity gossip website, Jamaican Matey Groupie.
"Dah belly yah a gi yuh face mi gyal? Di belly slow fi rise but the face a spread a come yes man..Congrajjulayshunz," the post read.
The "Mi Belly" singjay, who is known for her controversial lyrics, is yet to respond to the rumors.
Ishawna, who is the mother to one of Foota Hype's children, reportedly ended their relationship with the Dancehall selector in 2014 after dating for over nine years, citing domestic abuse. She was allegedly linked romantically to Popcaan and most recently, Masicka.
The Jamaican artiste, whose real name is Ishawna Natalia Smith, is currently promoting her new Seanizzle-produced single, "Gree Wid You."