Selena Gomez is currently trending online after an image of the pop singer rocking a shaved head surfaced.
It all started after a Twitter fan account for the "Bad Liar" singer posted a seemingly-real image of Gomez sporting a buzzcut hairstyle, along with another photo of hair on the floor alongside clippers and scissors.
"@SelenaGomez shared her new look on her Instagram story," wrote the account on Tuesday (May 19).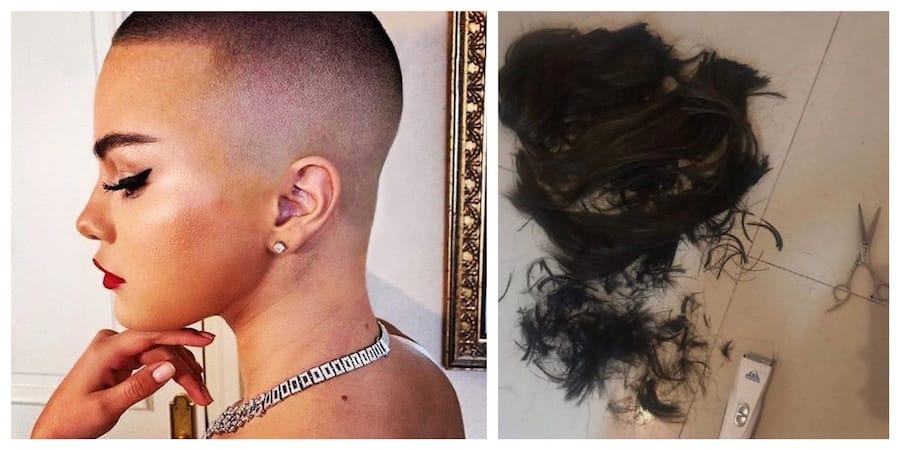 Fans of Selena Gomez immediately went into a frenzy with the tweet generating nearly 20,000 retweets and 62,000 likes. Many users freaked out and worried that the 27-year-old singer had really shaved off her gorgeous, raven locks while others thought that the look was beautiful and praised her for being brave for shaving her head. Meanwhile, some are still wondering if the photos are the real deal.
Did Selena Gomez Really Shave Off Her Hair?
It turns out that the picture is fake and Selena Gomez did not shave her head.
Shortly after going viral, the same account informed its followers that the photos are indeed fake.
"Guys it's a joke Selena didn't shave her hair," the account tweeted.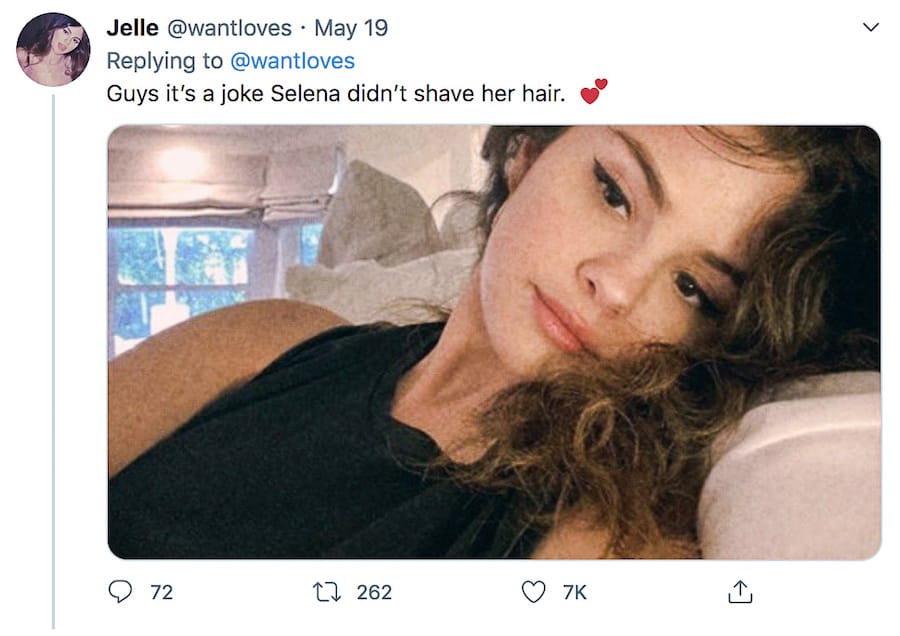 Although the photo is fake, many fans think that Selena Gomez looks glamorous.
The photoshopped image was actually based on a look that the "Cut You Off" singer wore to the Cannes Film Festival in France last year May, with her brunette hair still very much on top of her head and swirled into an updo.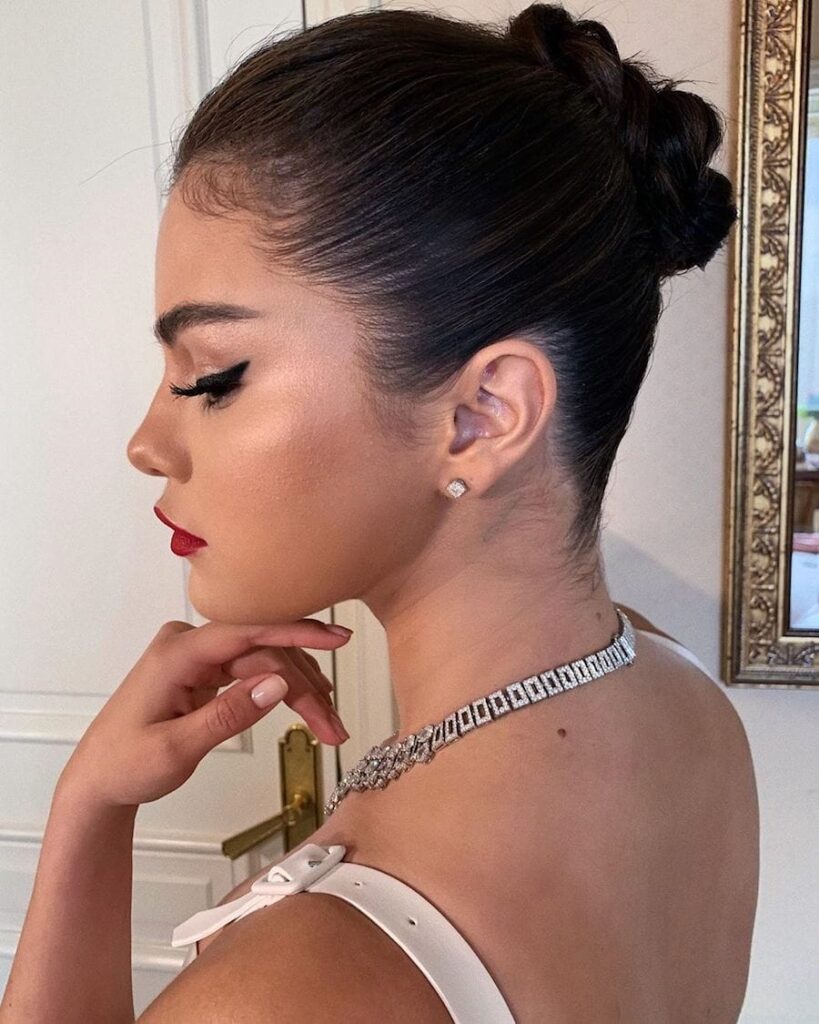 Most recently, the singer gave an update from her life in quarantine amid coronavirus COVID-19 lockdown, giving viewers a walk-through of her home and personal self-care routine as a part of Instagram's #TakeABreak initiative.
She also showed off her natural curls in another post while testing out products from her upcoming makeup brand, Rare Beauty, that will launch at rarebeauty.com and in Sephora stores this summer.
"I had an urge to put my makeup on. My papa noticed then proceeded to ask "why do you look like that?" He whistled as he walked away. So there's that. Wearing all @rarebeauty ??," she captioned the post on Sunday (May 17) via Instagram.
Selena Gomez Chopped Her Hair Into Shag Cut
In February, Selena Gomez upgraded her hairstyle in the most drastic way, modifying the entire shape by chopping her ends short into a rounded mid-length lob with fringe bangs and styling it curly, like a '70s-inspired shag cut.
Taking to Instagram, Gomez debuted the new look, and fans proceeded to flip over the transformation, with some calling it "the definition of perfection."