Shenseea thought she had seen it all until she traveled to Belize.
During her recent performance in the Caribbean country, the Dancehall artiste was caught off-guard by the actions of one freaky fan.
Taking to Instagram, the "Tie Me Up" deejay shared her experience of a female fan licking her toes mid-performance on stage.
"Unu bad over ya enuh Belize," she said.
"Mi literally sit down pon di stage a sing mi song and one girl hold mi foot and jus a suck off mi toe dem bredda," she revealed.
In the footage, Shenseea expressed that she has seen many things but nothing like that. The Jamaican singer confidently declared the experience as one of the strangest things a fan has ever done at her concerts.
Nevertheless, the Dancehall artist may have even enjoyed the act a bit being she described it as weird but exciting.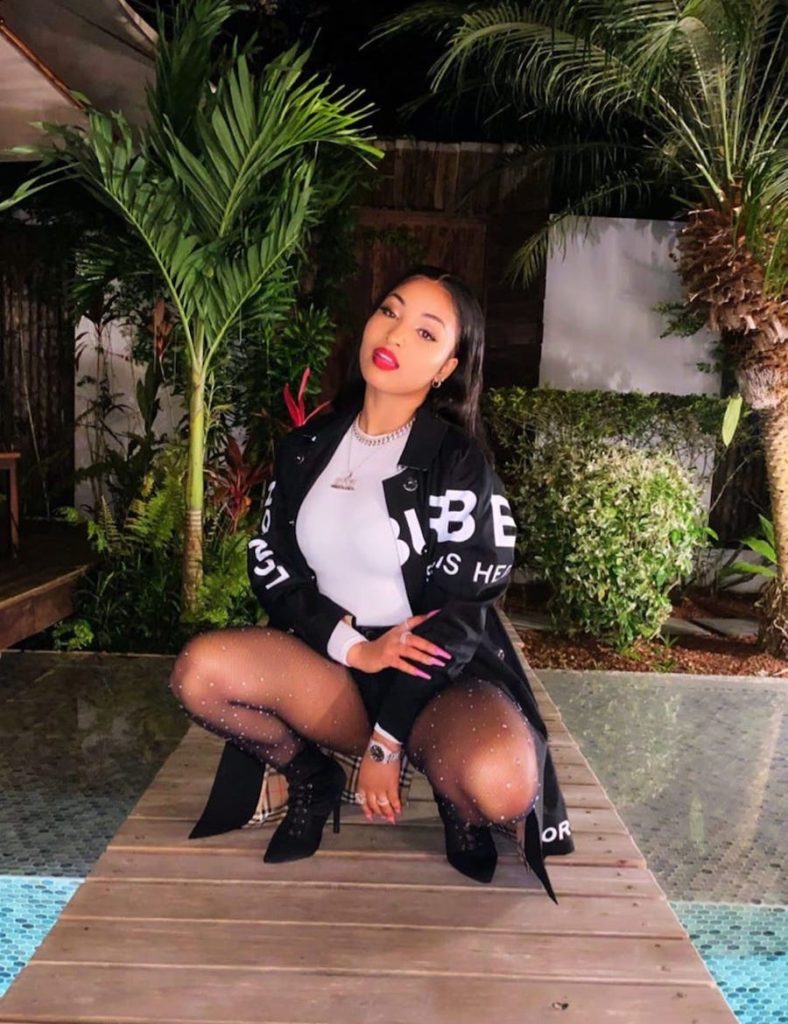 The act, however, has sparked mixed reactions from music fans who took to social media to voice their opinions.
"??? To how corona unleashed itself on the Earth not even hand me nah shake ?‍♀️?‍♀️?‍♀️," one fan wrote, while others laughed act the incident.
While Shenseea has always declared herself as "open-minded," the incident seemingly comes as little surprise to some fans.
Shenseea, who is signed to Interscope Records, is expected to perform in the Bahamas, Puerto Rico, and Ontario within the next few weeks.