Shenseea wants her fans to know what her life was like before venturing into music.
Taking to Instagram on Monday (Oct. 21), the "Blessed" singer posted a photograph of herself as she reflected on her past when she was "hot and hungry."
"BUH! When gyal did hot an hungry an suh!!!!! Come ryt out wid di bones! ? #HengDem ?? #ShenYeng ?," Shenseea captioned the image.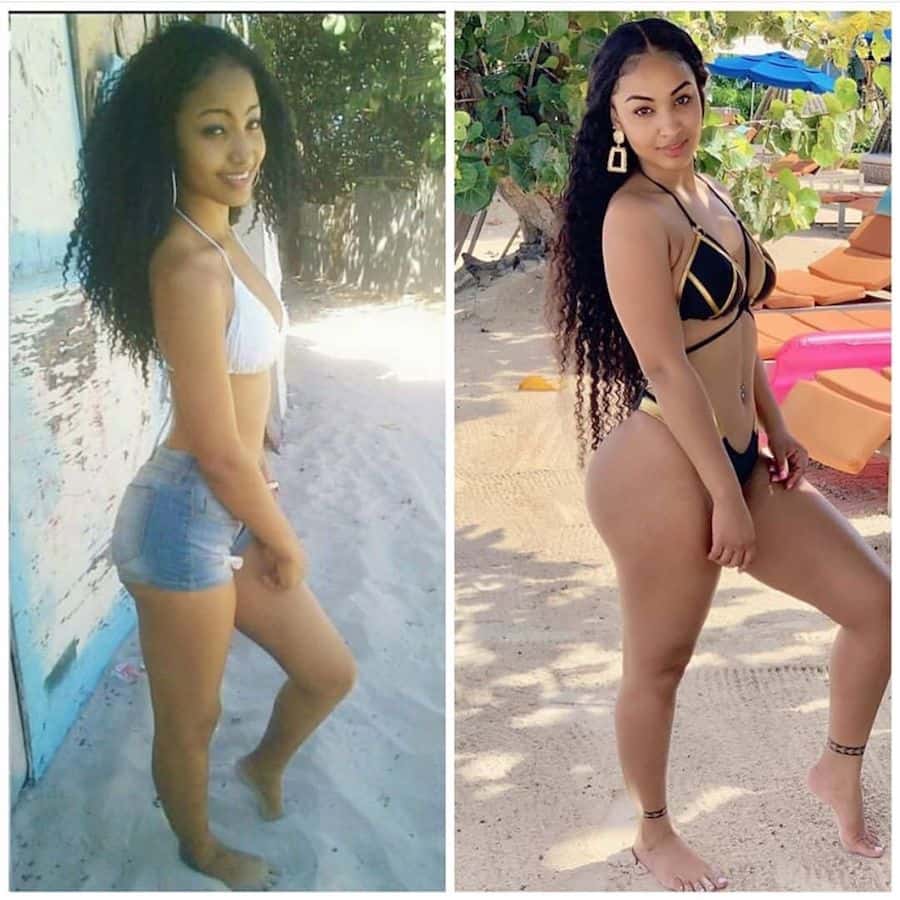 The picture, which shows Shenseea's before-and-after figures, has since received over 180K likes and 1900 comments.
"Grow up Glow up n rich up," fellow Dancehall artiste Cecile commented on the image.

"The weight gain looks good on you ??," a fanatic chimed in.

"??? never ugly, just broke," another fan added.
On Tuesday (Oct. 22), the "Temptation Overdrive" singjay also shared another photo of herself alongside her best friend, Ashley.
"If a soul try come fight me friend me well loyal so dem afi war me den," she wrote beside the picture.
Shenseea, whose given name is Chinsea Lee, is a former student of Mona High and Excelsior Community College, where she studied tourism, hospitality and entertainment management.
She was a promo girl until she was signed by Romeich Entertainment in 2016. That same year, the "Trending Gyal" deejay acquired mainstream attention after releasing her hit single "Loodi" featuring Vybz Kartel.
Shenseea has since worked with Christina Aguilera, Bunji Garlin, Konshens, and Nailah Blackman.
After signing with Interscope Records, earlier this year, the Jamaican entertainer released her Tyga-assisted smash hit, "Blessed," which has so far clocked in 29 million views on YouTube.