Vybz Kartel recently received special visitors when Spice and Sikka Rhymes stopped by.
The "Cool It" singjay and the "Stay Strong" deejay went to check up on the incarcerated Dancehall superstar as he continues to wait on his appeal verdict.
Taking to Instagram on Thursday (Feb. 13), Sikka Rhymes shared a photo of himself with Spice outside the St Catherine District prison which currently holds Vybz Kartel.
"Di Gaza Vice President And Di Queen Of Dancehall @spiceofficial Went To Visit Di President @vybzkartel Today ???? #FullyGaza #upmove," he captioned the picture.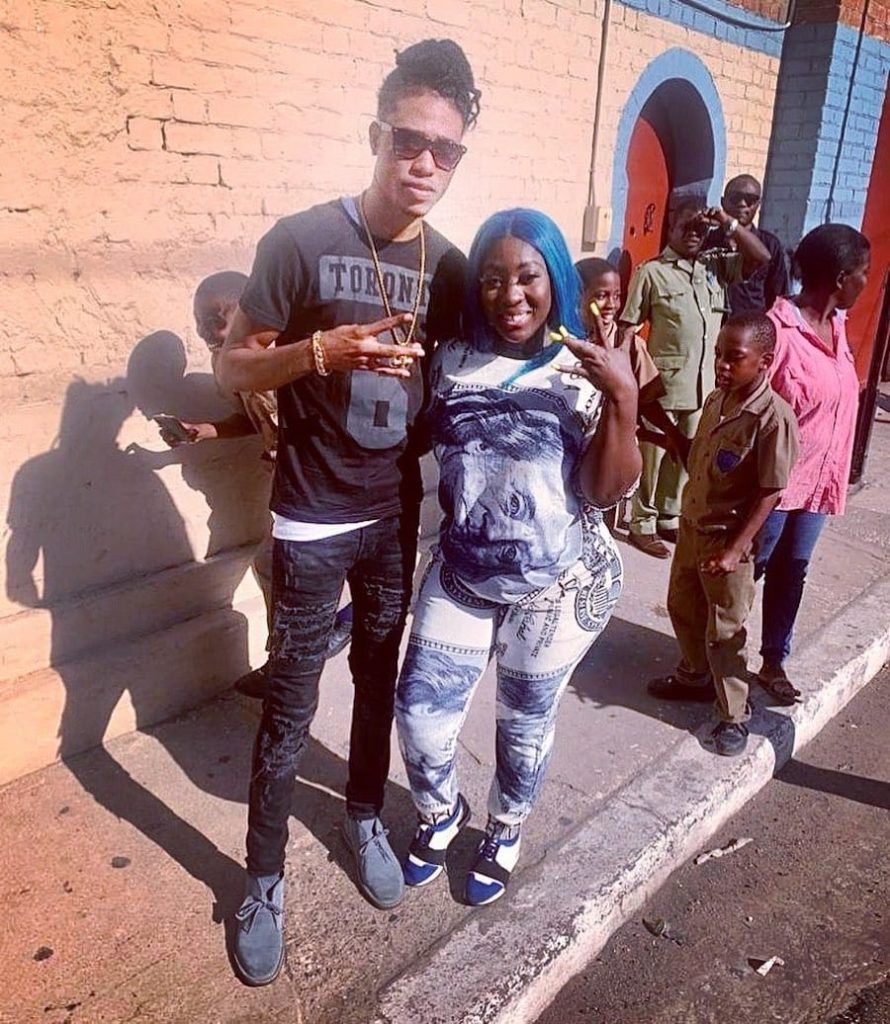 The post has since racked up over 10K likes with fans sharing their admiration of the duo visiting the "Worl' Boss" deejay in the comments section.
"Big up to spice thts my bbz big up ❤️❤️❤️❤️❤️??? free world boss," one fan commented.
"All now sum man nuh visit the Teacha yet dem ah bawl out free Worl Boss every damn day… smh… unuh fake like," another declared.
According to online sources, this is not the first time Spice has visited Kartel in prison. This time, however, fans get to see a photo of the Queen of Dancehall at the penitentiary.
The pair has a long history of friendship which was brought to the limelight following the release of their 2009 smash hit "Romping Shop." The couple also dropped a controversial song, "Conjugal Visit," in 2014. Their last collaborative track, "Back Way," which was released last year, has acquired over 10 million views on YouTube VEVO.
Sikka Rhymes, who is referred to as Kartel's go-to man, appears to be in good spirits and is recovering well following a shooting incident where he was left with three gunshot wounds last December.
Rhymes, who is a cousin to Kartel's co-accused and fellow entertainer, Shawn Storm, has several songs with his mentor including "Like I'm Superman," "Delusional," "Summer Body," and "Celebration."
Vybz Kartel, whose real name is Adidja Azim Palmer, is currently awaiting the outcome on his appeal regarding his 2014 life sentence for the murder of Clive "Lizard" Williams. The "Fever" deejay was found guilty by an eleventh jury-member (10-1) and was sentenced to life imprisonment. He will be eligible for parole once he has served a minimum of 35 years in prison.