Stalk Ashley recently join Megan Thee Stallion's #SavageCallenge while winning the hearts of many music fans.
Taking to TikTok, the Jamaican entertainer showed off her dance moves as she jiggled her booty and rocked her hips to the American rapper's smash hit, "Savage."
The "Savage Challenge" is a new Tik Tok trend, which sees people completing a quick choreographed dance to Megan Thee Stallion's new song.
"Quarentine Day ? Add me on tik tok @stalk.ashley," Stalk Ashley captioned the video, which was also shared to her Instagram and Twitter account.
Music fans have applauded her efforts in the comments section, with many users marveling at Stalk Ashley's good looks.
"Wheewwwww?❤️?," one user wrote.
"So effortless and just ugh ????," another added.
"Aahh ? murdered it ??," a fan commented.
"The gyal sexy bad inuh ??????," another wrote.
Stalk Ashley has been on the music scene since 2018. The 21-year-old has since showcased smooth and angelic R&B vocals with just hints of Reggae and Dancehall influences.
"Music has always been my passion. From singing in the church to participating in concerts, it was all just preparation. I got into it (music) based on constant support and encouragement I've received from close friends and family. Stalk Ashley is a musical artiste whose creativity and artistry is boundless, and I want to show the world that," she told Jamaica STAR in 2018.
She is known for tracks such as "Sin Sex," "Wasteman," featuring Jada Kingdom, "Feelings," with Khaos, and "Hennessy & Cranberry" with Kingbnjmn. The vocalist also made her debut on BBC Radio 1 covering Beyonce's "Brown Skin Girl" alongside British rapper, Stormzy.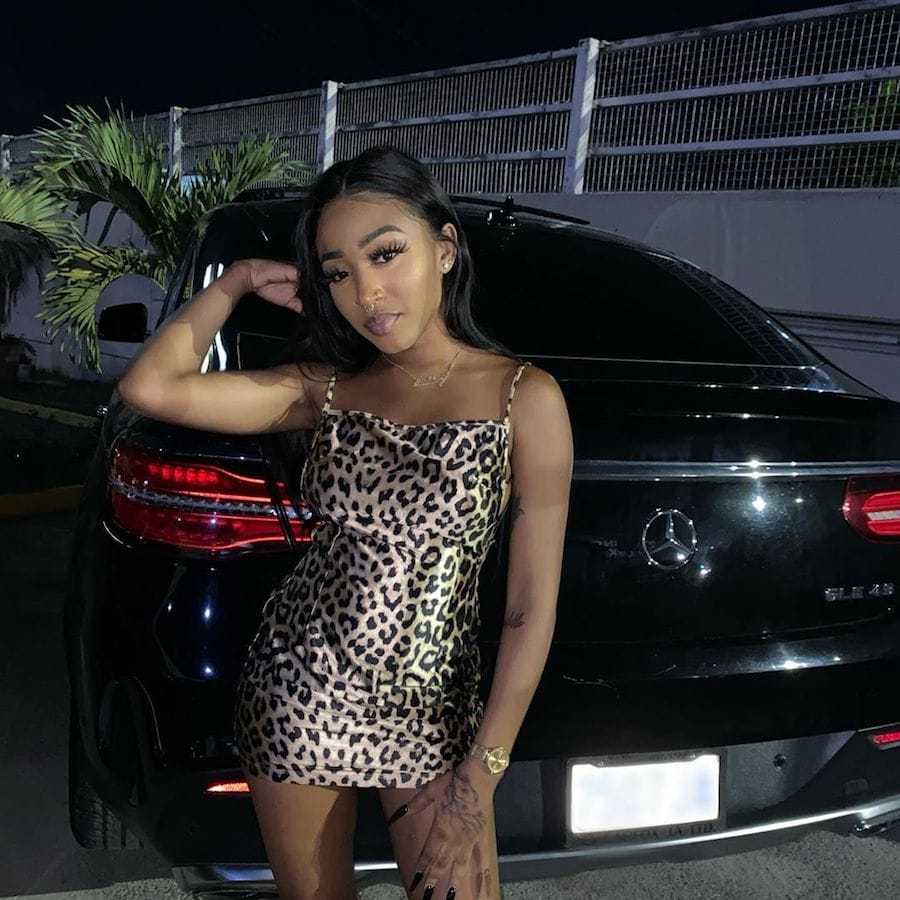 Megan Thee Stallion becomes the latest winner of a social media sensation, as the #SavageChallenge generates a top 10 debut on Hot R&B/Hip-Hop Songs and top 20 showing on the Billboard Hot 100 for its namesake song.
We have TikTok user @keke.janajah—aka Keara Wilson—to thank for the #SavageChallenge seen all over the internet. Wilson, who created the dance, first posted a video of her choreography on March 10. And while it quickly made its rounds on social media, she proceeded to post a clip of herself doing the dance for 5 days straight to help it go viral.
On March 16, the "Suga" rapper posted her own version of the #SavageChallenge to her Instagram and continued to show her support for the viral movement, posting a handful of videos to her account of celebrities — such as Jessica Alba, Keke Palmer, Hailey and Justin Beiber — taking on the moves.
"Savage" enters at No. 9 on the Hot R&B/Hip-Hop Songs chart dated April 4, to give the Houston rapper her second top 10 start. She previously opened at No. 7 with "Hot Girl Summer," a collaboration with Nicki Minaj and Ty Dolla $ign, in August.