Vybz Kartel has joined the controversial topic about Reggae music being replaced by Afrobeats on United Kingdom radio stations.
Jamaican music insiders have been weighing in on the issue that has dominated local entertainment news over the past week.
Some have been blaming the current Dancehall artistes for lack of unity and unauthentic music while others condemn the radio stations. Many are also speculating that every segment of the industry all together has played its part in the disintegration of Jamaica's music.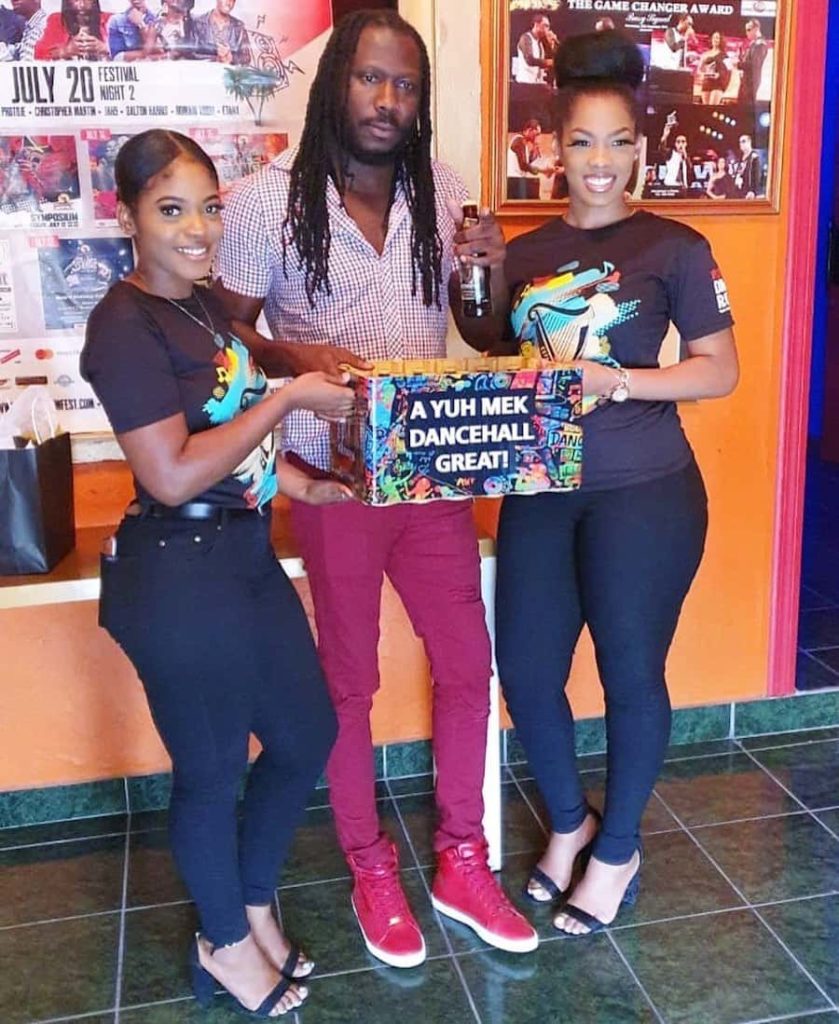 Jamaican producer Skatta Burrell got involved in the topic, voicing that "Jamaican music has been on life support."
"Dancehall has been on life support locally for a tall while now," Skatta Burrel wrote on Instagram as he joined the conversation last week Tuesday (Nov. 5).
The Coolie Dance riddim engineer implied that Dancehall music is no longer grand due to lack of unity among local recording artiste and producers.
[the_ad id="11230″]
"Not because it's no longer great but because the real players who understand the sound stepped back and refuse to unite and collaborate in order to keep the movement going," he added.
"I don't blame the Yutes cause they doing what they doing and it's working for em. I lay the blame at all who know better and refuse to step up and be a voice. When I try dem seh mi chat too much, they see my post and to get a repost or a Like?? from any of em is like yu a beg dem fi give up a part of dem soul. No unity or love for each other so how we expect to gain support when we so separated?" he asked.
The Billboard-charting producer also stated that when he tries to be supportive of some Jamaican artistes, they choose to ignore his acknowledgment.
"I constantly celebrate my co workers yet most of em prefer to ignore the respect and pretend it's not there. Big up the young Generation because them inna dem owna lane. We can only make this work if we cut the ego shit and do it for the Culture. Dancehall cyaa stall," he added.
Following the statement by Skatta Burrell on the issue, unfiltered comments were made by Vybz Kartel's handler on the photo-sharing platform.
"Unuh buy music none at all or support ntn? S**k unuh mada a social media mek unuh tink unuh opinion matters …youths dictate what music is so stfu and go sort out unuh life unuh cyaa stop ntn," the post read.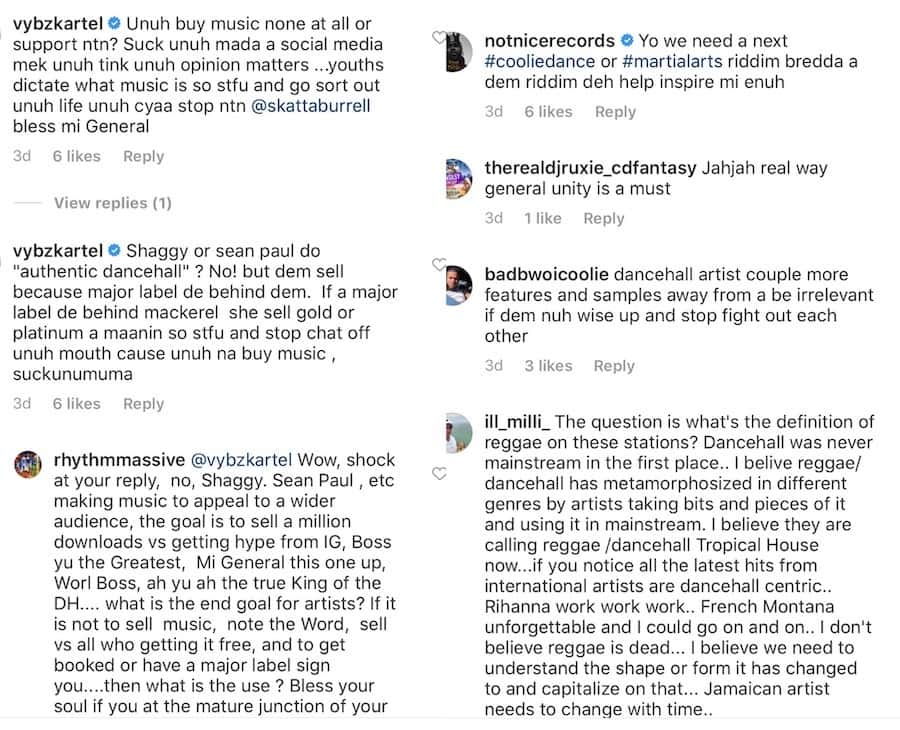 Kartel's profile also suggested that the reason for Reggae's demise is due to major labels not signing more local artistes.
"Shaggy or Sean Paul do "authentic dancehall"? No! but dem sell because major label de behind dem. If a major label de behind Mackerel she sell gold or platinum a maanin, so stfu and stop chat off unuh mouth cause unuh na buy music, s*ckunumuma," Kartel's account further added.
The "Real Youth" deejay's remarks were a response to music critics that opposed to Skatta Burrel's commentary based on a post initially shared by fellow Billboard-charting producer, Notnice.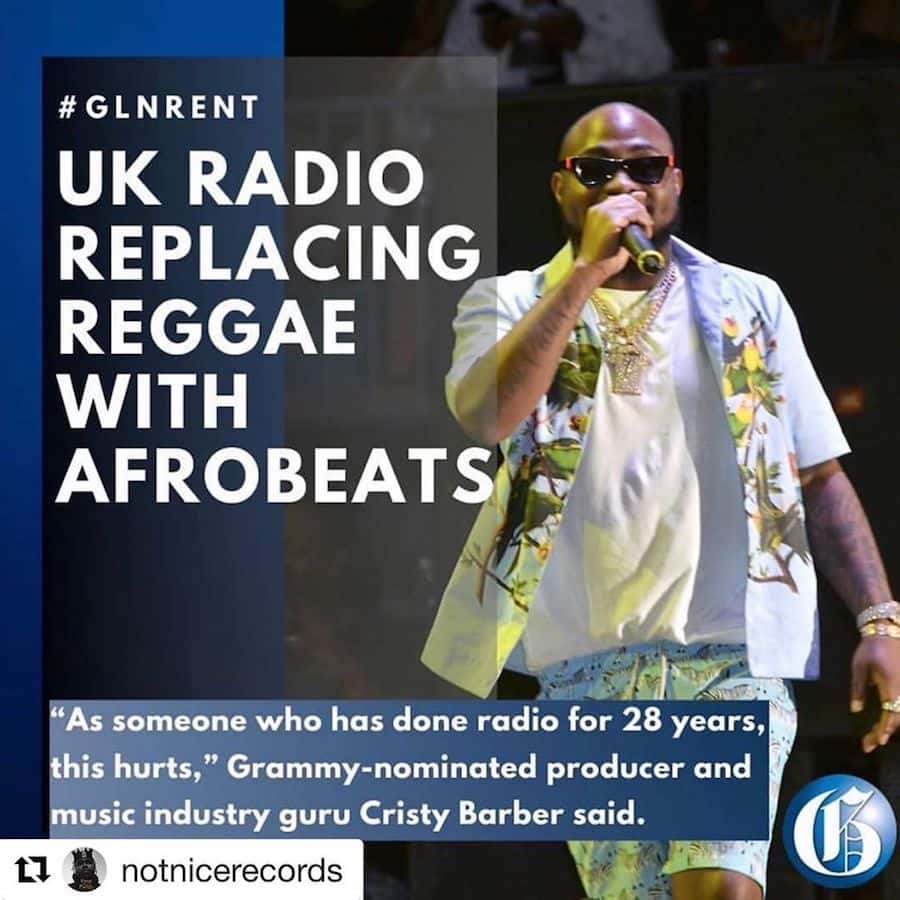 Notnice chimed in on the topic via Instagram, admitting that Jamaican music producers should play their "part in curving the sound of the music coming from Jamaica the hub of dancehall and reggae."
"Saw this gleaner article and it lick mi chip and swell mi battery god know. Let's take back our dancehall, we producers need to play our part in curving the sound of the music coming from Jamaica the hub of dancehall and reggae," he captioned on a photo, titled "UK Radio Replacing Reggae With Afrobeats" by the Jamaica Gleaner.
"When is the last time we had a real international hit coming out of Jamaica? But everyday I hear many chart topping songs globally that's mimicking our dancehall sound. so how can they see the value of our music and we can't? Let us not get caught in the "trap"," he added.
The producer also suggested that Jamaican musicians should unite to "put out authentic Dancehall sound."
"We need to unite for the sake of the music and put back the real authentic dancehall sound out deh. Look how easily old school outdid new school at the red bull culture clash, Stop fighting down each other, lets really do it fi the culture!" he wrote.