Vybz Kartel has updated his fans over the Christmas holiday season with images of his newborn grandson along with his eldest son, Likkle Vybz, and his son's baby-mother, Britt.
On Boxing Day (Dec. 26), the incarcerated Dancehall superstar shared a family photo of Likkle Vybz, who recently welcomed a baby boy, Adidja Adiem Palmer, with his girlfriend, Britt.
In a carousel post shared on Instagram by Vybz Kartel, his 18-year-old teenage son can be seen holding his newborn son in one photograph, and while his daughter-in-law plays with her baby as Likkle Vybz looks on in another photo.
"Happy Holidays from me Son Daughter in Law & Grandson ?? ? ??? ???," the "Streets" entertainer captioned the carousel post on image/video-sharing social network.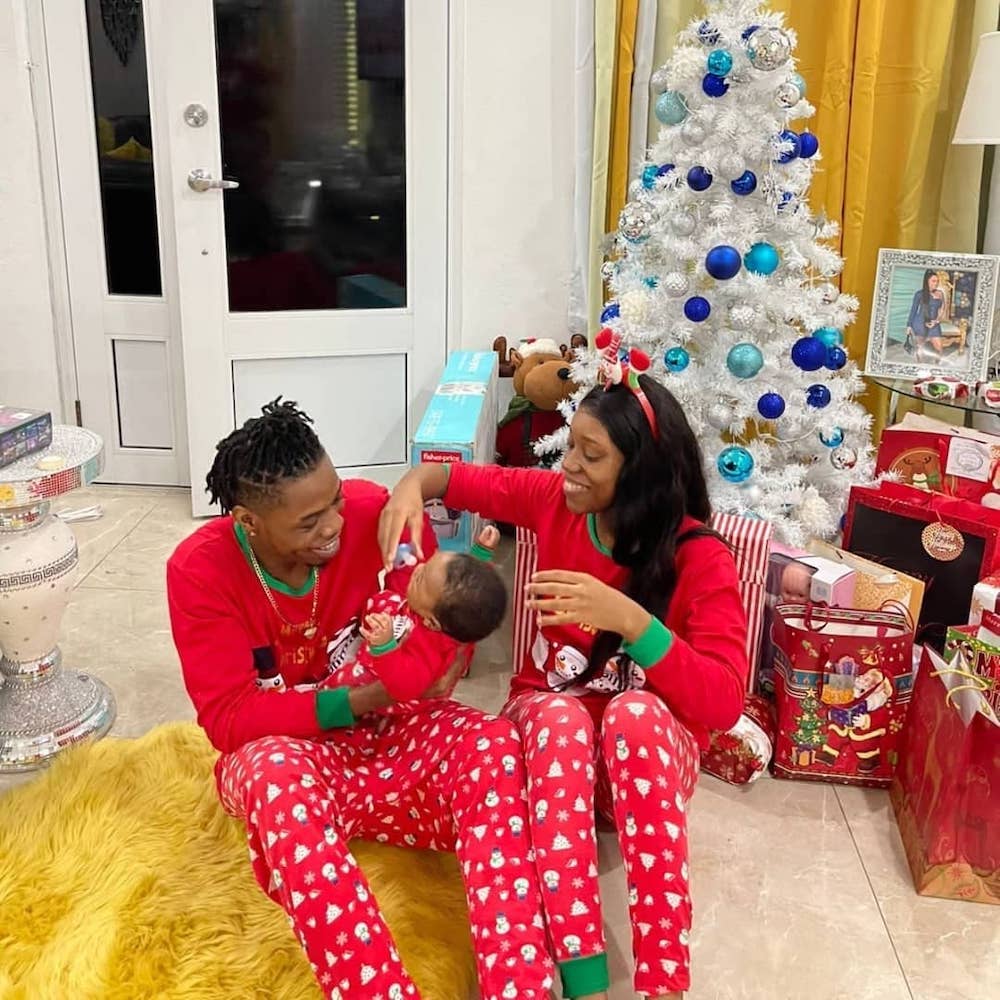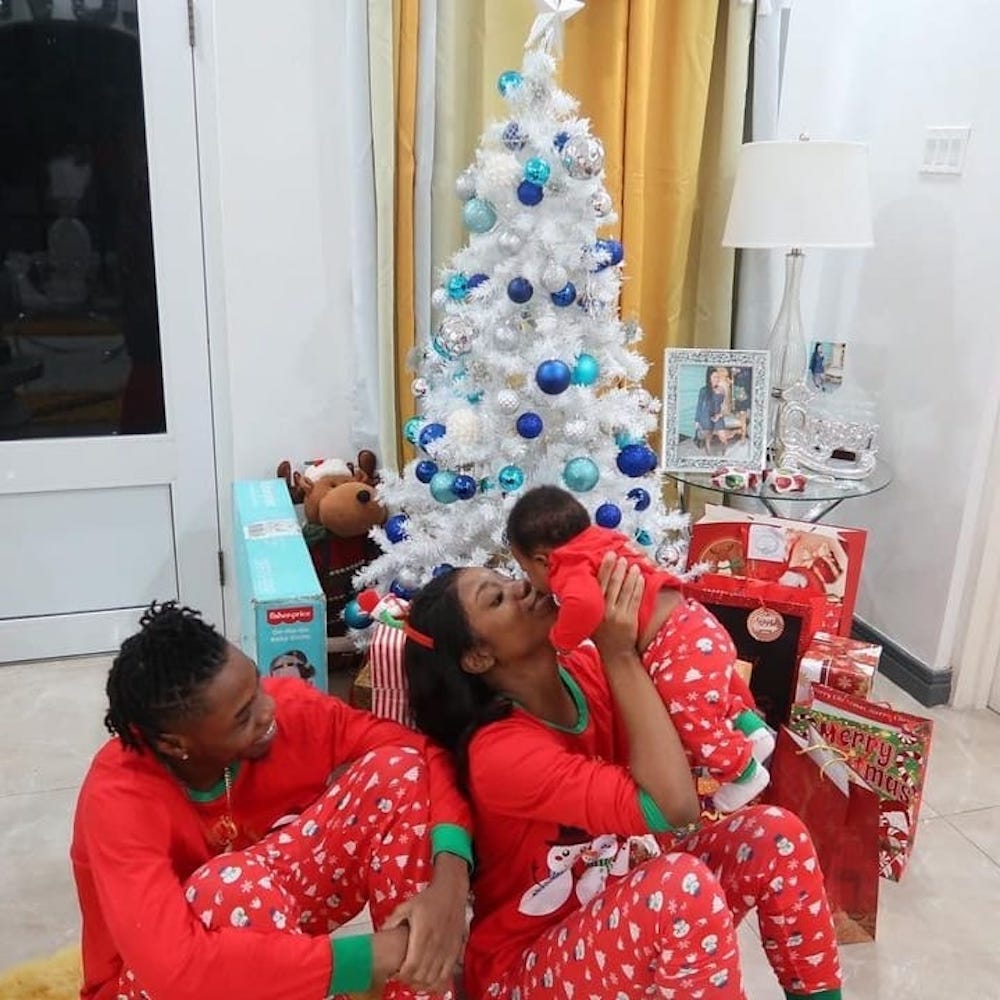 Vybz Kartel's Entertainer Sons, Likkle Vybz And Likkle Addi, Welcome Babies
Vybz Kartel's 18-year-old son Likkle Vybz celebrated the birth of his son earlier this year, after revealing in August that he and his girlfriend were expecting a baby together.
His 16-year-old son, Likkle Addi, also became a father in 2020.
Likkle Vybz Assumes Role As CEO Of Vybz Kartel's Record Label, Adidjahiem Records
Likkle Vybz, who was recently on a mini-tour in the United Kingdom, is now the CEO of Vybz Kartel's Adidjaheim Records, which formerly held a slew of artists including Popcaan and Jah Vinci.
Last month he made his first stage appearance in Birmingham, London at the Ladbrooke Hotel during the 'Island Vibes Tour,' where he delivered an entertaining set.
Likkle Vybz is best known for his singles "Fresh Pair," "Summer," "Miss World Renowned," "Daily," and "Give Thanks."
Along with Likkle Addi, he appears on the tracks "Hear Dem," "Skinny Jeans," and "Right Now," under Uptown Greatness (UTG). The musical duo recently made headlines for their inclusion on Grand Theft Auto Online's new expansion, The Contract. Their 2019 single "Skinny Jeans" was added to the updated 76-tracklist along with fellow Dancehall entertainer, Popcaan, with his song "Body So Good."