6ix9ine and Nicki Minaj's new song "Trollz" has debuted at No. 1 on the Billboard Hot 100 chart.
This milestone marks the first chart-topping hit of 6ix9ine's career and Nicki Minaj's second after she earned her first earlier this year on a remix of Doja Cat's "Say So."
"TROLLZ" has also earned the biggest first-week sales of 2020 after clocking up 116,000 units sold, according to Nielsen Music/MRC Data. in the same time-span, it acquired 36 million U.S. streams. It drew 1.2 million radio airplay audience impressions in the week ending June 21.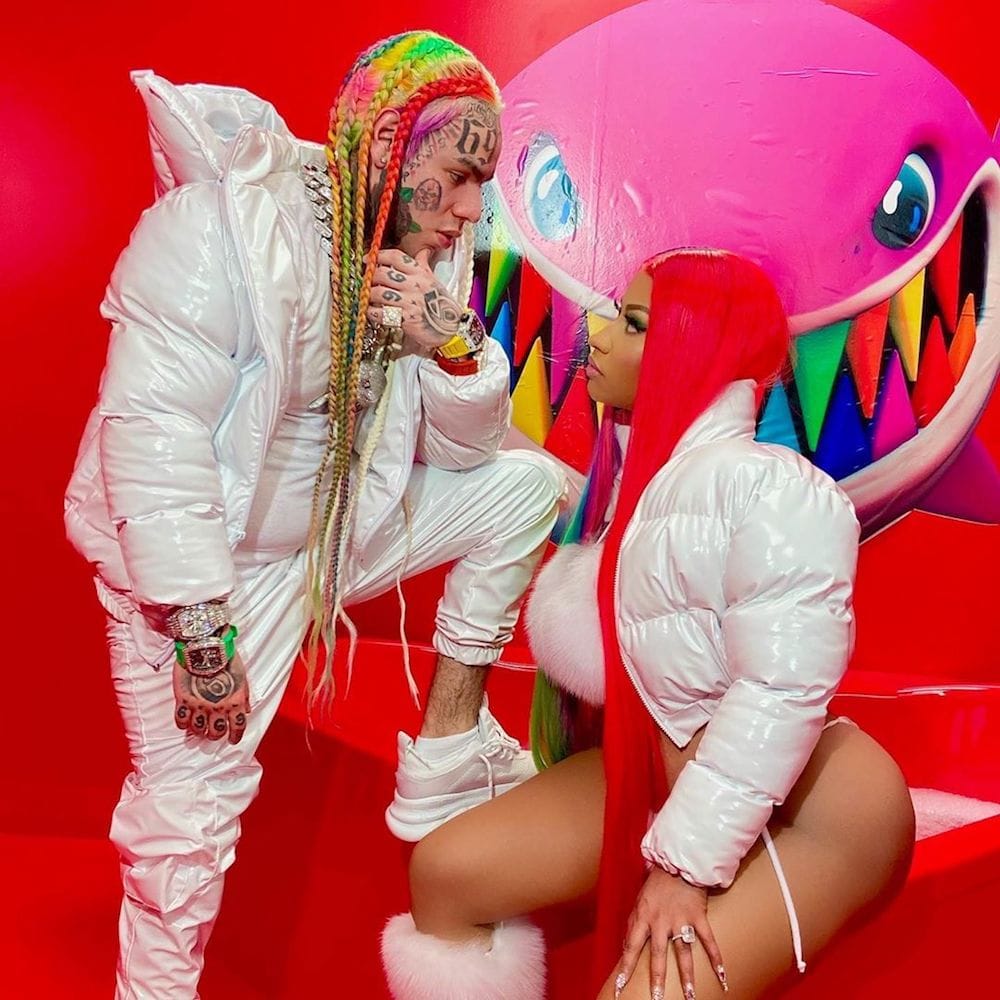 "Trollz" was on sale in 6ix9ine and Minaj's web stores via over a dozen physical/digital combination offerings (priced from $20 cents to $85) during the tracking week, including an alternate version released June 16.
The New York rapper offered cassette, CD, and vinyl singles (including an autographed CD copy), each with a digital download; the download would be sent to consumers upon purchase, with physical versions due to arrive at a later date.
The success of "TROLLZ" comes just over a month following 6ix9ine' dispute with Ariana Grande, Justin Bieber, and Billboard itself, claiming the two pop stars' song "Stuck with U" was boosted by illegitimate purchases made on "six credit cards." All parties involved fired back, maintaining their fans followed the rules that allow up to four-song purchases per person.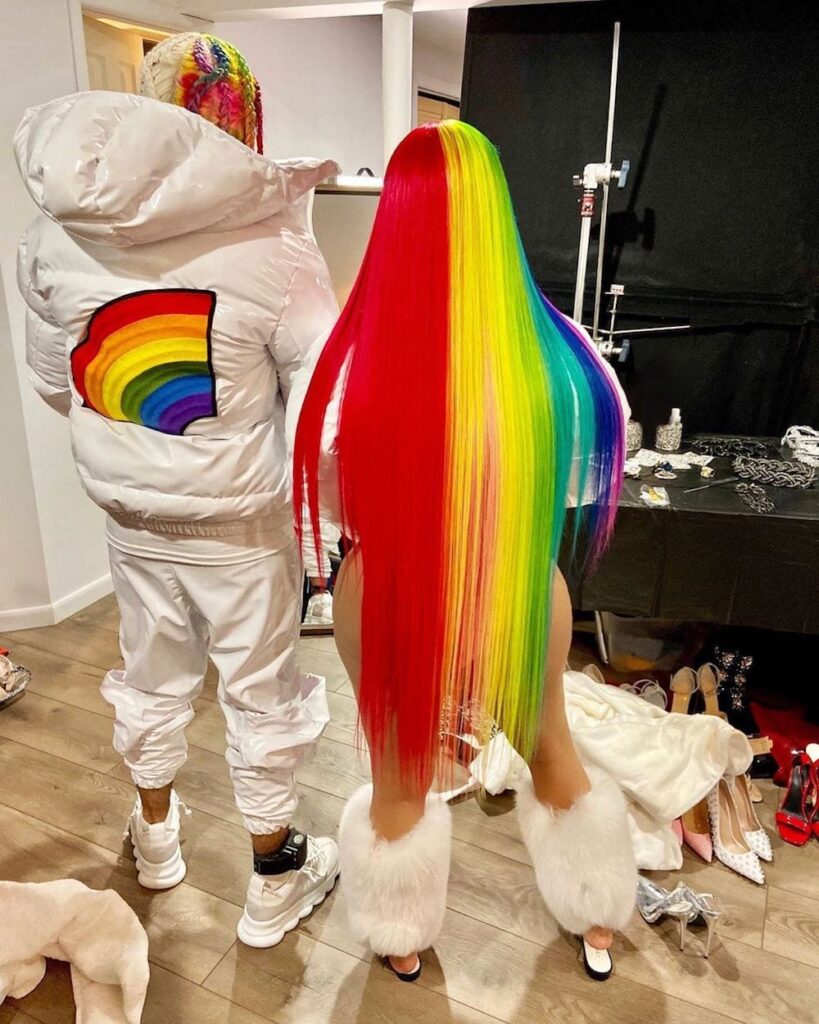 To utilize these rules to his own advantage, 6ix9ine told his fans to purchase multiple copies of "TROLLZ" to ensure it went No. 1.
Following the news, he posted a video on Instagram claiming he had triumphed over forces in the music industry working against him.
In the footage, Tekashi celebrated with a champagne shower, popping bottles with a friend.
"1 ON @billboard YOU CANT STOP ME. YOU CANT BLACKBALL ME. DIDNT I TELL YOU!!!!!!!!!!!!! NO RADIOOOOOOOOO (ZERO) @applemusic @spotify @thelarryjackson @carlchery DIDNT GIVE US ANY MAJOR PLAYLISTING on Spotify and Apple ?????????? THEY TRIED SO HARD PUSHING SOMEONE ELSES SONG ??," he wrote on Instagram.
"LET THE WORLD KNOW WHAT YA DID !!!! YOU CANT BLACKBALL MEEEEEE IM TO BIG OF A STARRRRRRRRRRR OH ANNDDDDDDD ALL THE FANBASES THAT TEAMED UP TO PREVENT THIS NUMBER ONE I SAW THAT TOOOOO ???????????????????????????? DEBUT NUMBER 1 WITH NONE OF YOU! HATERSSSS WATCH THIS 1 MILIION TIMES HATER HATER ??? YOU CAN SAY WHAT EVER IM NUMBER 1 AND YOU CANT TAKE THAT FROM ME I WENT UP AGAINST THE MUSIC INDUSTRY AND WON!!!!!!!!! @nickiminaj WE ARE THE FUCKING MONSTERS OF THIS SHIT I LOVE YOU MOMMAZZZ."
6ix9ine concurred two prior top 10s, each of which reached No. 3; "FEFE," featuring Minaj and Murda Beatz, in August 2018; and "Gooba," which debuted at No. 3 on the May 23-dated chart, five weeks ago.
While Nicki Minaj has been one of the biggest names in the music industry for more than a decade now, it wasn't until about a month ago that she finally peaked the chart. She joined with Doja Cat for a remix of the hit single "Say So," and the two shared in the glory for one frame.
In addition to being her second No. 1 hit, "TROLLZ" is also Minaj's nineteenth top 10 hit, which stands as one of the most impressive sums among all acts. She has also collected 110 appearances on the Hot 100, the fourth-most among all musicians.
"TROLLZ" replaced DaBaby and Roddy Ricch's "Rockstar" at No. 1 on the Hot 100 after two frames in charge of the most important singles tally in the country.
Watch "TROLLZ" music video by 6ix9ine and Nicki Minaj.