Buju Banton received an RIAA certified Gold plaque for his album, 'Til Shiloh, on July 16.
The 17-track project, which was released on July 18, 1995, reached the RIAA Gold Status (500,000 units sold) on September 27, 2019.
'Til Shiloh features some of Buju Banton's best hits such as "'Til I'm Laid to Rest," "Untold Stories," "Not An Easy Road," "Murderer", "Champion," and "Wanna Be Loved."
Named after a saying meaning "forever," 'Til Shiloh pivoted from Banton's previous rude-boy style to introspective roots reggae. With Donovan Germain, Lisa Cortés, Bobby "Digital" Dixon, Dave Kelly, Sylvester Gorton, and Steely & Clevie behind the board, Shiloh's introspective themes, innovative use of digital programming and prayerful vibe changed reggae and dancehall permanently.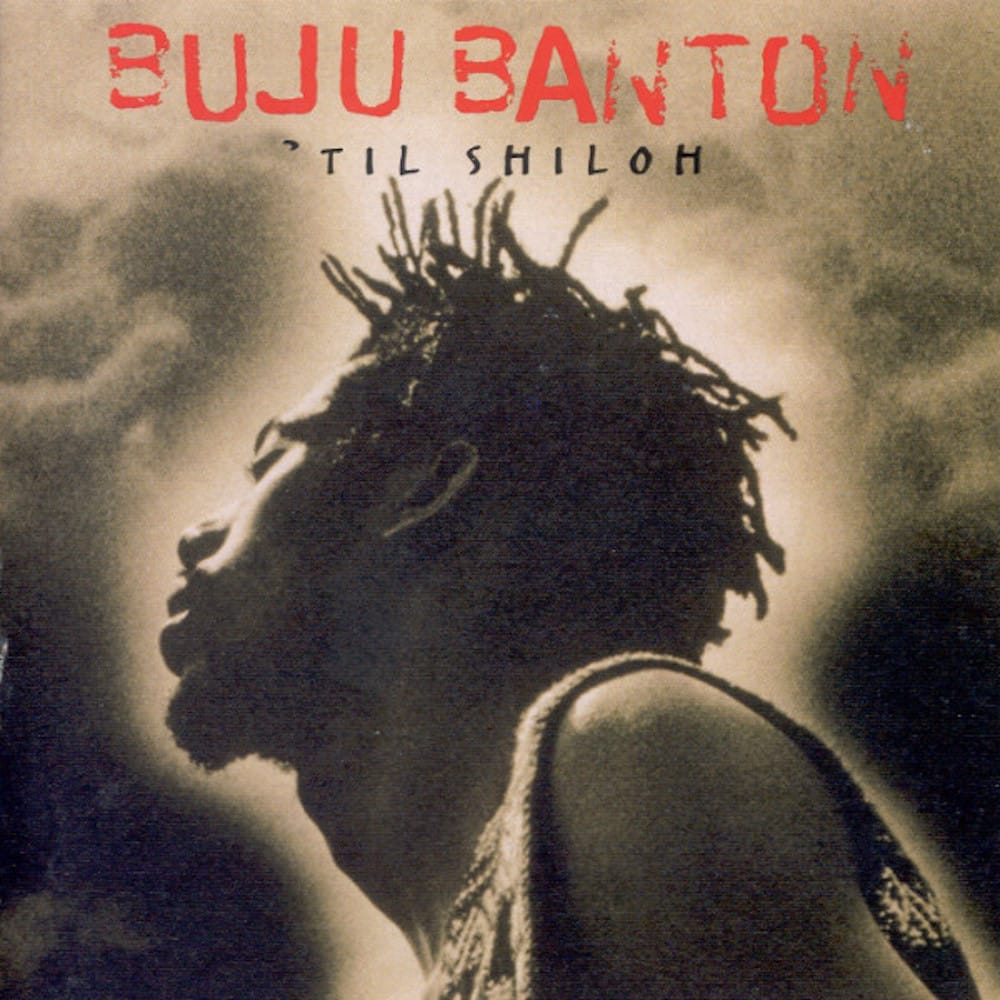 "Buju Banton's determination and discovery led him to create one of the most seminal albums in the dancehall reggae genre. Critically acclaimed and treasured by fans, 'Til Shiloh is a lyrically conscious and musically accessible album that is discovered by new fans each year and I am proud to be here to celebrate its 25th anniversary and achievements," said Bruce Resnikoff, President and CEO of Universal Music Enterprises.
"Congratulations to Buju Banton on achieving a Gold Album Award on 'Til Shiloh's 25th anniversary! Remarkably, 'Til Shiloh is the only RIAA certified reggae album in the past year. We are thrilled to join Loose Cannon, Island Records, and UMe to celebrate Buju, whose name has become synonymous with reggae and dancehall, and welcome him to the RIAA certified family!" commented Michele Ballantyne, Chief Operating Officer and Chief Operating Officer of RIAA.
"Buju Banton's message transcends his music and his impact shakes everyplace he touches. We're honored to work alongside a visionary and look forward to continued guardianship of his legacy," added Darcus Beese, President & CEO of Island Records.
"When you and Germs went into the lab to create 'Til Shiloh, the creative process took on a special relevance as I witnessed not only the development of your voice but also the elevation in your music of culture, faith and the glory of the people of the African diaspora," said Lisa Cortés, Founder of Loose Cannon Records, who signed Banton to her label and released Til Shiloh.
Watch the 25th Anniversary and RIAA Gold Plaque celebration ceremony for 'Til Shiloh with Bruce Resnikoff, Darcus Beese, and Chairman/CEO of RIAA, Mitch Glazier .
Originally planned as an in-person presentation in Jamaica, Island/UMe/RIAA quickly shifted to YouTube Live that serendipity made the event accessible to his fans worldwide. As a surprise to Banton, Donovan Germain, owner of Penthouse Records (Banton's first record label) and one of the original producers of the record, was there to hand Banton a RIAA certified Gold album for 'Til Shiloh.
"Thank you to everyone," said Buju Banton, who thanked his entire team who worked on the recording.
"It is a great day for the album, a great day for reggae music, and for us all who labored through those intense days of working on this record. 'Til Shiloh was my introduction into the American music scene on that level."
'Til Shiloh is available for streaming on Apple Music, Spotify and Deezer.