Due to "severe and persistent" muscle spasms, Celine Dion has canceled the remaining dates of her delayed North America tour.
Before the COVID-19 pandemic hit in March 2020, the Canadian star had completed 52 of her Courage world tour dates and had rescheduled some for March and April 2022.
The 53-year-old, however, has now canceled her US and Canada performances as her recovery from treatment is "taking longer than hoped" and her spasms are "preventing her from performing".
In a statement on January 15, Dion said she had hoped to be "good to go by now, but I suppose I will just have to be patient" and follow doctors' advice.
"I was really hoping that I'd be good to go by now, but I suppose I just have to be more patient and follow the regimen that my doctors a prescribing. There's a lot of organizing and preparation that goes into our shows, and so we have to make decisions today which will affect the plans two months down the road," Celine Dion said in a press release posted on her Twitter and Instagram profiles.
"I'll be so glad to get back to full health, as well as all of us getting past this pandemic, and I can't wait to be back on stage again. Meanwhile, I've been very touched by all the words of encouragement that everyone's been sending to me on social media. I feel your love and support and it means the world to me.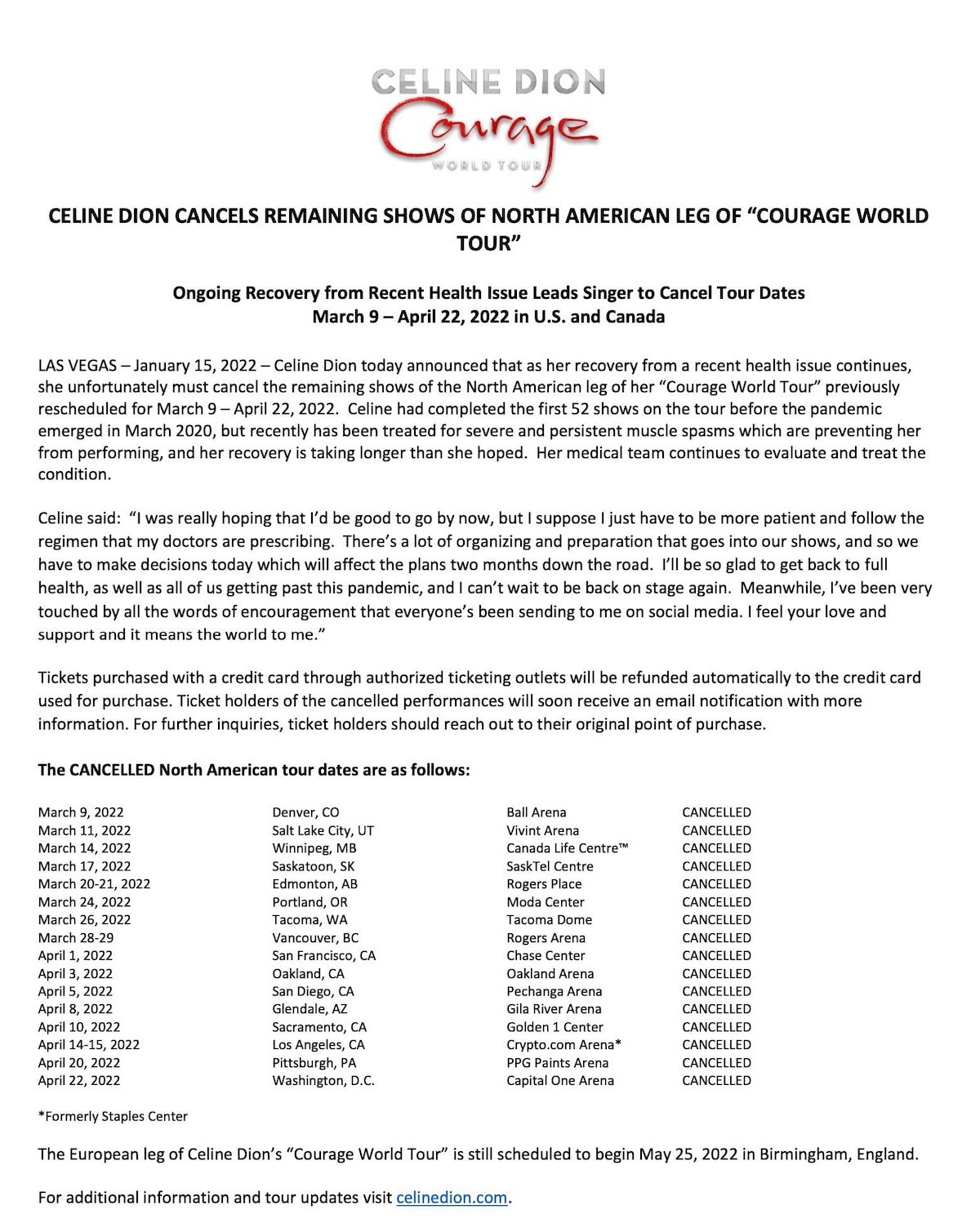 The "The Power Of Love" star's medical team will continue to evaluate and treat her condition, according to her representatives.
After reading Celine's words, fans immediately flooded the Instagram comments section with heartfelt messages.
"The important thing is that you take care of your health, we'll wait patiently ❤️," one person wrote.
"We're praying for your fast recovery. We can't wait for your comeback Queen ❤️?," another added.
"That's life, it throws us back sometimes. But I hope you remember that you will always have our support ❤️ Health always comes first ? Wishing you a well recovery ??," a different fan said.
Several celebrities also reached out in support of Celine Dion.
"Sending you lots of love, Céline. We all know that you are stronger than a horse!" Chelsea Handler chimed in.
Celine Dion announced in October last year that she would have to postpone a Las Vegas residency due to her illness, expressing she was "heartbroken".
There is still good news for UK fans, as the European leg of the tour will begin in Birmingham on 25 May.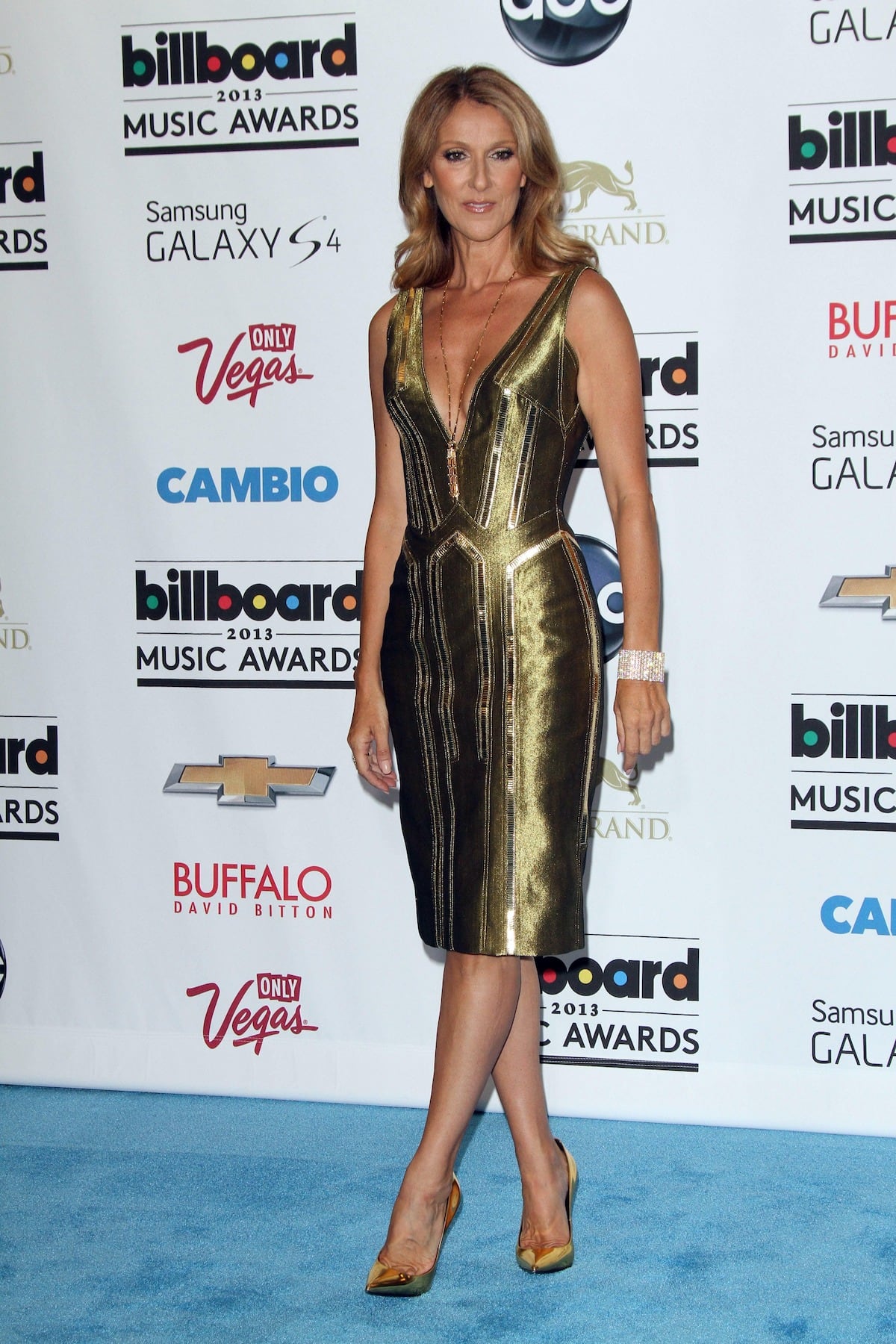 Celine Dion is best known for her recording of the balladic "Titanic" theme song, "My Heart Will Go On," for which she won two Grammy awards in 1998. In the years that followed, she became one of the best-selling artists of all time, selling more than 200 million records globally, according to Sony Music.