Season One of the reality TV series, Dancehall Divas, will begin streaming exclusively in the North American market on the popular streaming platform, Tubi.
The Dancehall lifestyle program follows six women, drawn from the popular dancehall subculture, including Jamaican Dancehall artiste Danielle D.I. (Danielle Isaacs), Jamaican-born Canadian rapper Juicee Bunny (Asoya Hall), dancer Sexii Peppa (Ochanna Spencer), party promoter Barbie Dolley (Timeasha Labbeaches), British Dancehall artiste Simma (Simone Smikle), socialite Sky Hollywood (Marlene Deroux) and social media influencer Shawna Stargirl (Shadene Barosy).
The series, produced by LHDT Productions, was filmed entirely in Canada. While the cast is relatively new in the mainstream reality genre, the first season showcases the camaraderie and interpersonal relationships, and conflicts of the women who are part of the indigenous underground subculture of the Dancehall lifestyle.
Representing the most populous dancehall cities across the world, the women came together from London, Toronto, New York, and Kingston, Jamaica to make up the cast.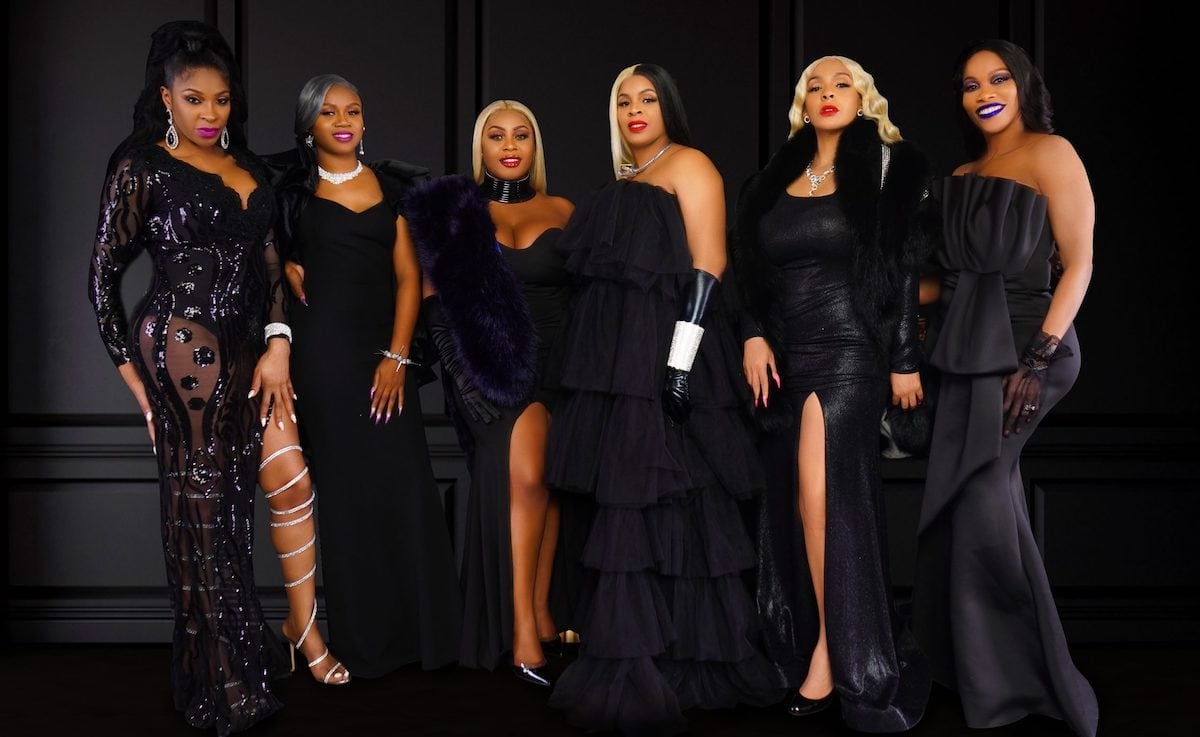 Danielle D.I., whose controversial yet catchy hooks often raise eyebrows among her legion of fans, lives between Jamaica and Miami. She is a fire-starter, a storyteller, and a bonafide drama queen, who keeps the show's viewers enthused.
She is known for songs such as "Round A Back", "Talk It Out," featuring Tiana, and "Rebel," featuring Cherine. According to the executive producer of the series, Heather Elliott-Whitehead,
According to the series's executive producer, Heather Elliott-Whitehead, Dancehall Divas has a global taste due to its diverse casting. 
"The show has an international flavor because all the cast members reside in different countries. There's glitz, glam, drama, grit and heart… everything that makes up a drama filled reality show. Additionally, we see this as a great opportunity to expose millions of people to the series, particularly the dialect and the indigenous way in which the cast relate to each other. This will be entertaining in a very relatable way," Elliott-Whitehead said in a press release sent to Hype Life Magazine.
Elliott-Whitehead, who hails from Trelawny, also noted that this development has cemented a prosperous future for the franchise, which is now in the process of producing a Season Two.
Tubi, a division of Fox Entertainment, is an ad-supported, video-on-demand service with more than 35,000 movies and TV shows, 100-plus local and live news channels, over 250 entertainment partners, including content from nearly every major Hollywood studio.
The streaming platform boasts over 40 million active subscribers and is available in the United States, Canada, Mexico, and Australia. Dancehall Divas series is the platform's first title in the Dancehall reality genre.