Nicki Minaj's brother, Jelani Maraj, was sentenced on Monday (Jan. 27) to 25 years to life in prison for repeatedly raping his then 11-year-old stepdaughter at his Long Island home, according to US media reports.
Nassau County Supreme Court Judge Robert McDonald, while handing down the sentence, blasted Jelani Maraj for ruining the child's innocence.
The sentence comes two years after a jury handed down the guilty verdict for the sexual abuse, which began in 2015. Jelani Maraj was convicted of predatory sexual assault and child endangerment in November 2017.
The 41-year-old is the older brother of Hip Hop mogul Nicki Minaj.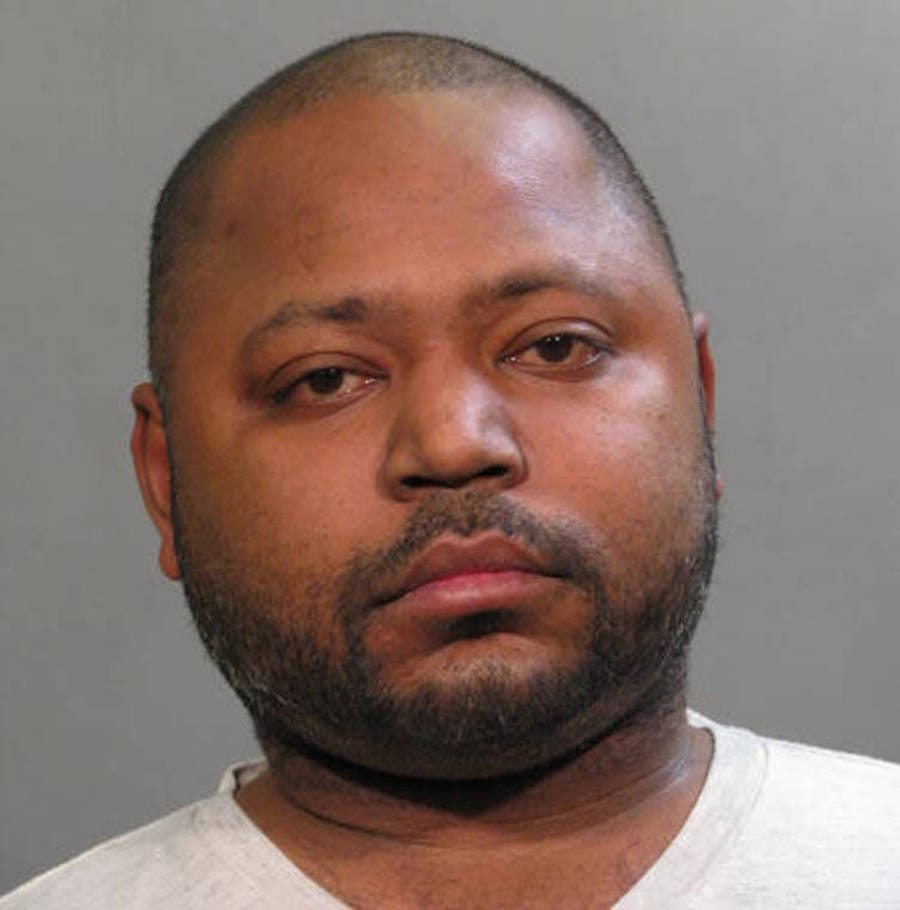 Jelani Maraj was married to the child's mother when the abuse began in the Baldwin, New York family home and continued over a period of eight months, according to reports. He repeatedly raped the victim between April and November 2015 while her mother was working, according to the victim. The victim's brother witnessed Maraj assaulting his sister and later notified school officials.
The girl testified at the three-week trial that Maraj anally raped her and slapped her in the face at their Baldwin home before telling her to keep quiet about his actions.
"He would call me his puppet and told me I had no say in what he did to me," she testified in October 2017, saying Maraj sexually abused her multiple times.
The girl, who was 14 when she gave her testimony, said the first assault took place in April 2015 in Maraj's bedroom.
"He told me to take off my pants… He told me to come under the covers with him, and he started to caress my back. He took off his boxers… after that, we had sex," she said.
She testified the abuse continued for months, even after her brother walked in on Maraj assaulting her.
"I was on my forearms on the bed and my pants were pulled down," she told the courtroom.
The victim said she asked her then 8-year-old brother not to tell their mother.
Prosecutors said that DNA evidence linked to Maraj was found on the girl's pajama bottoms. The girl said that it happened up to four times a week and sometimes twice a day.
Maraj denied the allegations, claiming the story was concocted to extort his famous sister. He claimed the child sex abuse charges were a shakedown by his then-wife, who allegedly sought $25 million in hush money.
Maraj's attorney appealed the conviction in 2018, claiming that there was jury misconduct. The judge ruled in October that the defense did not meet the necessary burden of proof.
On Monday, Maraj pleaded for mercy at his sentencing, though he maintained that he was innocent of the charges.
"I'd like to apologize for the pain that I caused. I had an excessive drinking problem," he said, adding that he's "just asking for mercy from the court."
After the sentencing, Schwartz said his client plans to appeal. An earlier attempt to overturn the case was thrown out.
Nicki Minaj reportedly did not appear in court to support Maraj, however, his lawyer David Schwartz read a letter that she wrote in 2016 in which the "Tusa" singer described her brother as the "most patient, gentle, genuine, giving selfless man I know," and asked the judge to "show mercy."