Notnice has chimed in on the topic that Reggae music is being replaced by Afrobeats on United Kingdom radio stations.
Jamaican music insiders have all been weighing in on the issue that has dominated local entertainment news this past week.
The Jamaican producer, whose real name is Ainsley Morris, said that Reggae's demise is an industry problem. In an interview with the Jamaica Observer, Notnice expressed that the music lost its grip on the international market because it not only lost its authenticity but the industry suffered from a lack of unity.
"Sometimes the radio nuh fully endorse good music because a man will play him friend thing or weh him get pay fi play but yuh can't blame radio alone. If the music weh a come outta di studio did authentic, it woulda get played," he said.
"We affi start analysing the content coming from producers. If radio a get things weh nuh sound like authentic dancehall, dem a guh try find that sound in other genres and play foreign music. Afrobeats not even all dat foreign because it is derived from our music. Me never expect say it woulda reach so big weh it a push out our music, but you know what that industry has over ours? Unity," he added.
The Billboard-charting producer also pointed out that if artistes pledge allegiance to a particular group, they should not let it affect the music.
"Everybody waah be the man inna music when space deh deh fi everybody and everybody can eat," he said.
"Me nah say a man nuh fi have him camp because dat allegiance thing inna music long time but we shouldn't let it affect the business. Back in the days, if Dave Kelly have a bad riddim, a man from Shocking Vibes or Donovan Germain Penthouse woulda record wid Kelly because they were doing it for the music. First thing a man wah ask when him come fi voice these days, 'A who deh pan the riddim?' Dat nuh relevant. The music is what is important and it needs to start taking precedence again," he elaborated.
Notnice further indicated that the content of the music needs to diversify if Reggae and Dancehall are to again reign supreme.
"Me never hear none a dem Afrobeat man deh a sing no badman song. Me nah say a man nuh fi sing him badman song dem, but sometime you can change the topic man. Every day unnu keep on a sing 'bout the same topic. Me can't tell when last me go one party and see man and woman a dance like how me know dem fi dance. People nah enjoy demself again," he said.
"We need to just go back to doing it for the culture, and dat nuh mean yuh ah go make riddim and sing song like how man dem did a do 20 years or 30 years ago. You can add a modern twist to the music without changing the flavour," he concluded.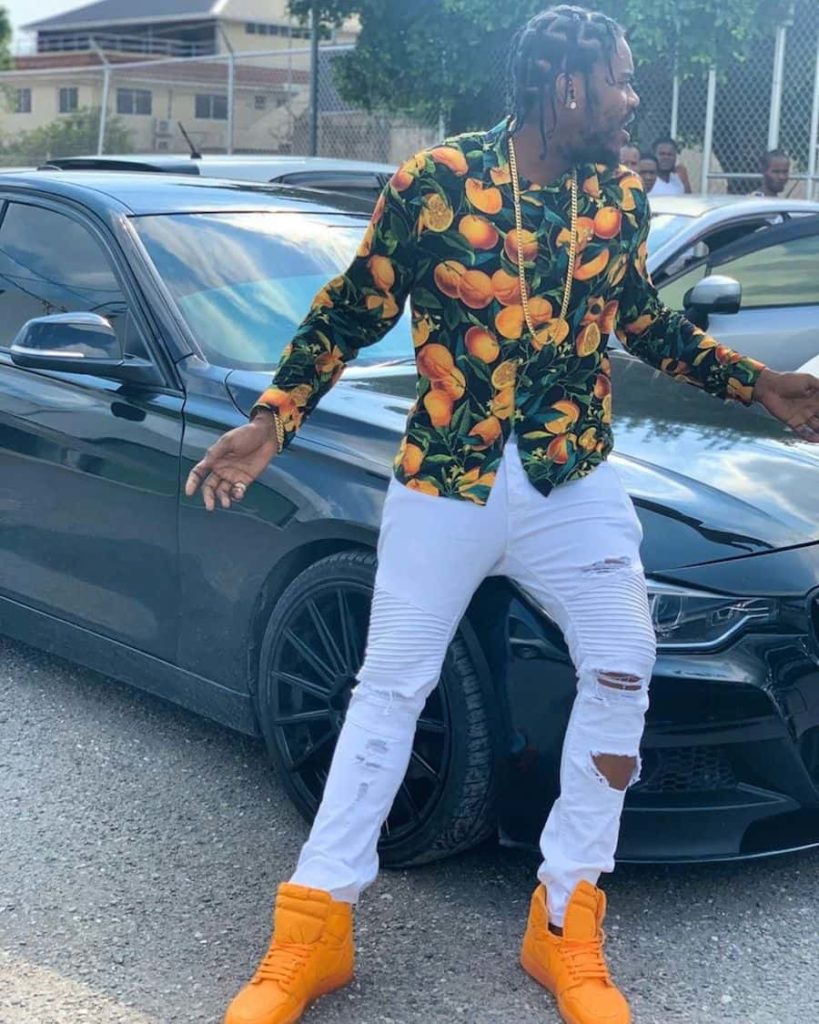 Notnice won international acclaim with "Ramping Shop," a raunchy and popular duet from Vybz Kartel and Spice, that became a staple on urban radio in North America. In 2009, "Ramping Shop" peaked at #76 on the Billboard Top 100.
He became a household name as an integral part of Vybz Kartel's Portmore Empire, scoring a string of number one singles for the Dancehall star, including "Last Man Standing," "Cake Soap," "Mama," "Get Wild," and "Benz Punany."
In addition, he produced break-out hits for the Portmore Empire's then up-and-coming deejays, including Jah Vinci's "Watch Yuh Friends," Popcaan's "Gangster City," and "Dream," Shawn Storm's "My Life" as well as Gaza Slim's "One Man."
In 2011, Notnice was named 'Producer of the Year' by the Excellence in Music and Entertainment Awards (EME Awards).
In August 2019, he released a new album, "Kyng Midas", which debuted in the top ten on the Billboard Reggae chart.