Popcaan claims an individual in Jamaica sent information to British authorities indicating that he is a gang leader, which led to the Dancehall artist being detained in the United Kingdom.
Upon arriving in the UK from Africa on Wednesday (Jan. 12), Popcaan was detained for several hours by British immigration officers after an official from Jamaica submitted false information to authorities in the UK, according to the Jamaican entertainer.
The "Levels" deejay, whose real name is Andre Hugh Sutherland, took to Twitter to inform the public of his situation, citing that "someone with authority in Jamaica sent information to England immigration stating that he is a gang leader and that he got charged with a firearm."
"I would like to know why someone with authority in Jamaica send information to England immigration that I'm a gang leader and I got charge with firearm, this is not cool at all from my own country, why I have to be sitting in immigration for over 3 hours??" Popcaan asked in a tweet.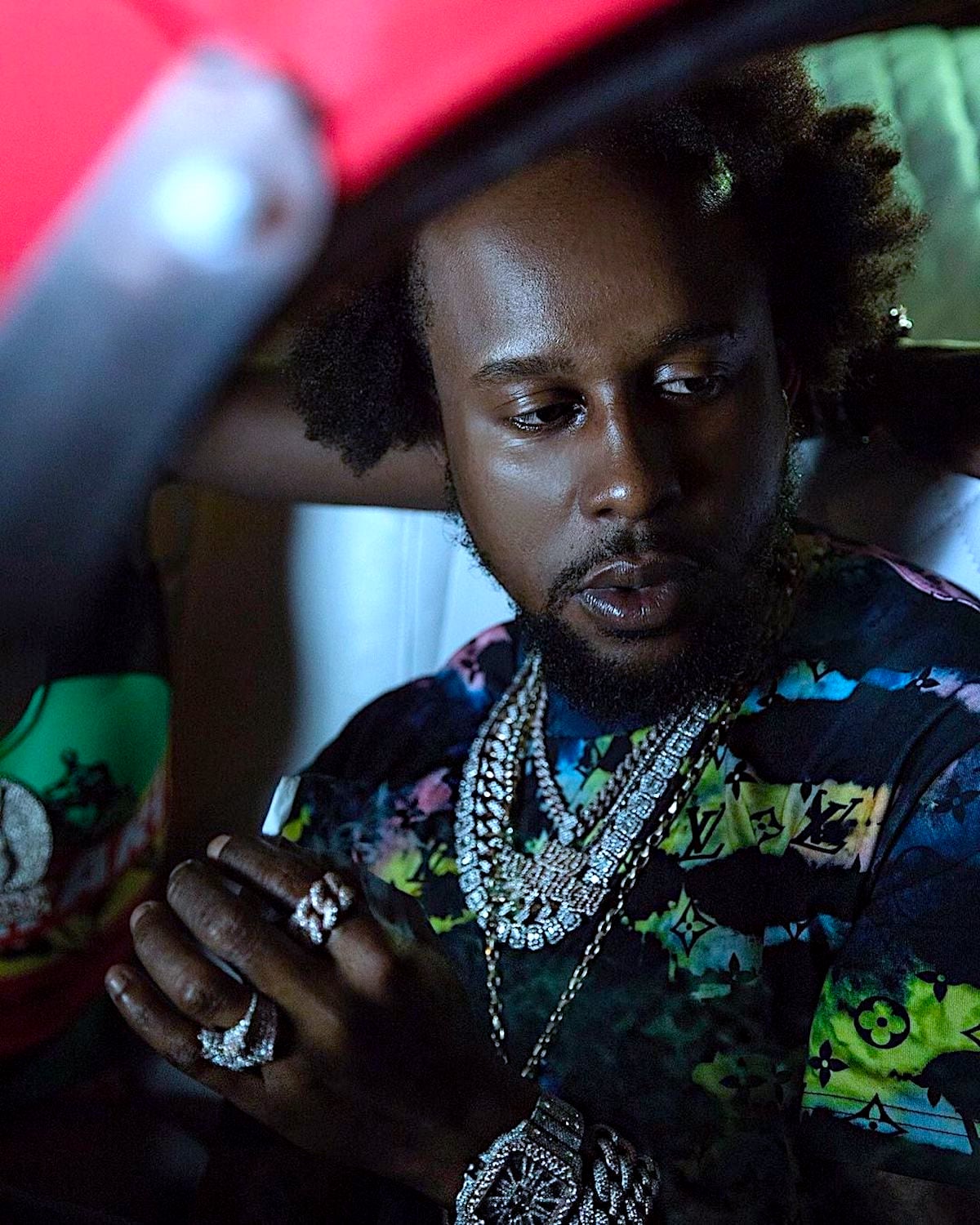 In another tweet, Popcaan seemingly begged the Jamaican Ministry of Culture, Gender, Entertainment and Sport, Babsy Grange, for aid in clearing his reputation.
"@Babsy_grange I try to ask for your help with this before, Why people from my own country fighting popcaan and telling lies about me and sending it to other countries?? I don't know what cause but it needs to be off my name," he tweeted.
"Ego will make you destroy yourself and a whole nation!!! Humility dweet," he expressed in an earlier tweet.
Popcaan Rings In New Year's With Davido, Stefflon Don, Stonebwoy In Ghana
Before landing in England, Popcaan spent two weeks in Africa, particularly Ghana, where he rang in the New Year with Davido, Stefflon Don, Stonebwoy, and other celebrities at the annual Gatsby Gala hosted by billionaire entrepreneur Freedom Jacob Caesar. He made news after making the top bid of $100,000 for a limited-edition Ace Of Spade champagne at the event.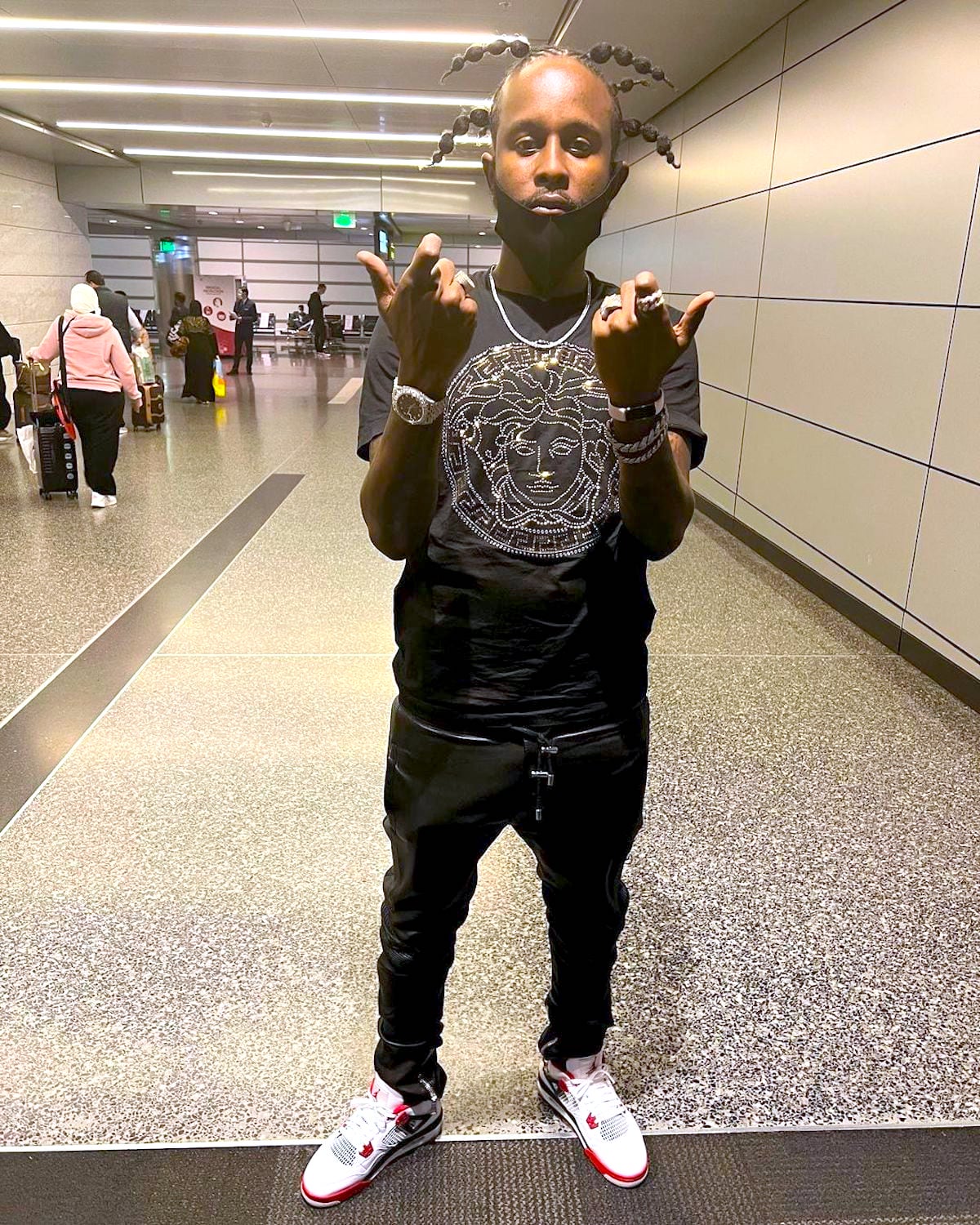 Popcaan's Wild Night In Ghana Ended With Gunfire, Cops Escort Artiste From Melee
Popcaan made news again during his trip to Ghana when a video surfaced showing the "El Gringo" deejay seemingly being escorted by Ghanaian police from a tense situation where a fight allegedly broke out at a bar he was partying. He later refuted the allegations that he was the target of a jewelry heist, which several local news outlets circulated.
"Get unu Bomboclaat facts straight!! Ghana a me yard, I don't need to be rescued somewhere that I'm highly respected, stop spread rumor pan man name, All a me diamonds them present, non missing!!! Never was robbed or touched!!! So stop spread Bomboclaat rumors pan man!!! #POPCAANMUSICORDIE GAMBIA WE FWD!!! Yk eeh guh," he wrote on Instagram.
No tags for this post.