Popcaan has signed a new management agreement with London-based entertainment company Since '93 as he prepares to release his fifth studio album, "Great Is He."
The 'Since 93' signing comes on the heels of Popcaan's new track "Skeleton Cartier" on OVO Sound, which Canadian crooner Drake teased on Instagram. The music video for the club banger was released on March 29.
"Popcaan is an amazing musician, representing Jamaica and its rich culture globally. Having sold out shows from London to Gambia, Popcaan is the definition of a global sensation and we're thrilled that he's joined the Since '93 roster this year. This signing is just another step towards our goal of representing black music, lifestyle and culture globally," Since '93 co-founder Riki Bleau expressed to Music Week.
The song, characterized as a combination of Dancehall and nocturnal new wave, will be heavily included in Drake's next Nike x NOCTA shoe campaign.
Watch "Skeleton Cartier" music video by Popcaan.
Popcaan, whose real name is Andrae Sutherland, has achieved global recognition for his distinct blend of reggae and dancehall sounds, which have amassed over a billion global listens and over 3.3 million social media followers. He has worked with a wide range of musicians, including Jamie xx, Young Thug, Davido, Gorillaz, and others.
The 33-year-old rose to fame with the release of the hit song "Clarks" with Vybz Kartel and former labelmate Gaza Slim in the early 2010s. "Only Man She Want," "Party Shot," and "Dream" are among his subsequent hits singles.
In 2014, he released his debut album, Where We Come From, after signing with Mixpak Records. Mixpak founder Andrew "Dre Skull" Hershey executive produced the 13-track album. It hit No. 2 on Billboard's Reggae Albums chart with singles including "Everything Nice" and "Where We Come From."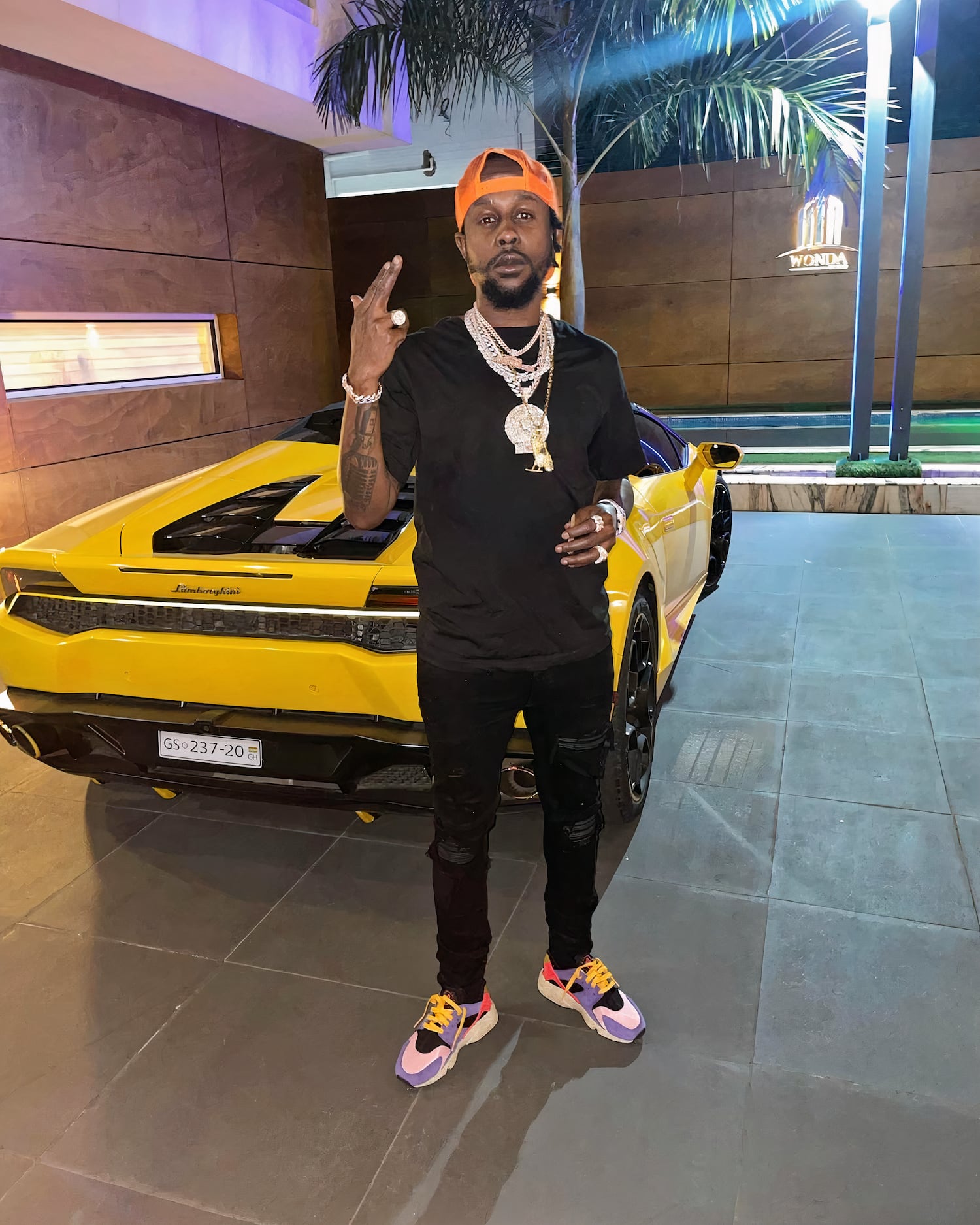 Popcaan's sophomore album "Forever" was released in 2018 through Mixpak, with production once again governed primarily by Dre Skull. The 17-track project, which featured "Firm and Story," "Silence," and "A Wha Suh," debuted at No. 171 on the Billboard 200 and peaked at No. 2 on the Billboard Reggae Albums chart.
In late 2018, the St. Thomas-native signed with Drake's OVO Sound, and a year later, he released his third album "Vanquish" on the Canadian music record label. The album, which includes songs like "Numbers Don't Lie," "Promise," and "Happy and Wealthy," debuted at No. 2 on the Billboard Reggae Albums chart.
The "FIXTAPE," Popcaan's fourth studio album, was released in August 2020 via Drake's OVO Sound and Warner Records. Drake and Partynextdoor-assisted hit track "Twist & Turn," "All I Need," and "Friends Like These," are among the singles on the the18-track project, which peaked at No. 94 on the Billboard 200 chart and No. 2 on the Billboard Reggae Albums chart.
Popcaan later released "Link Up" EP, a collaboration with Preme (November 2020), and "Gyalentine's" EP (February 2021).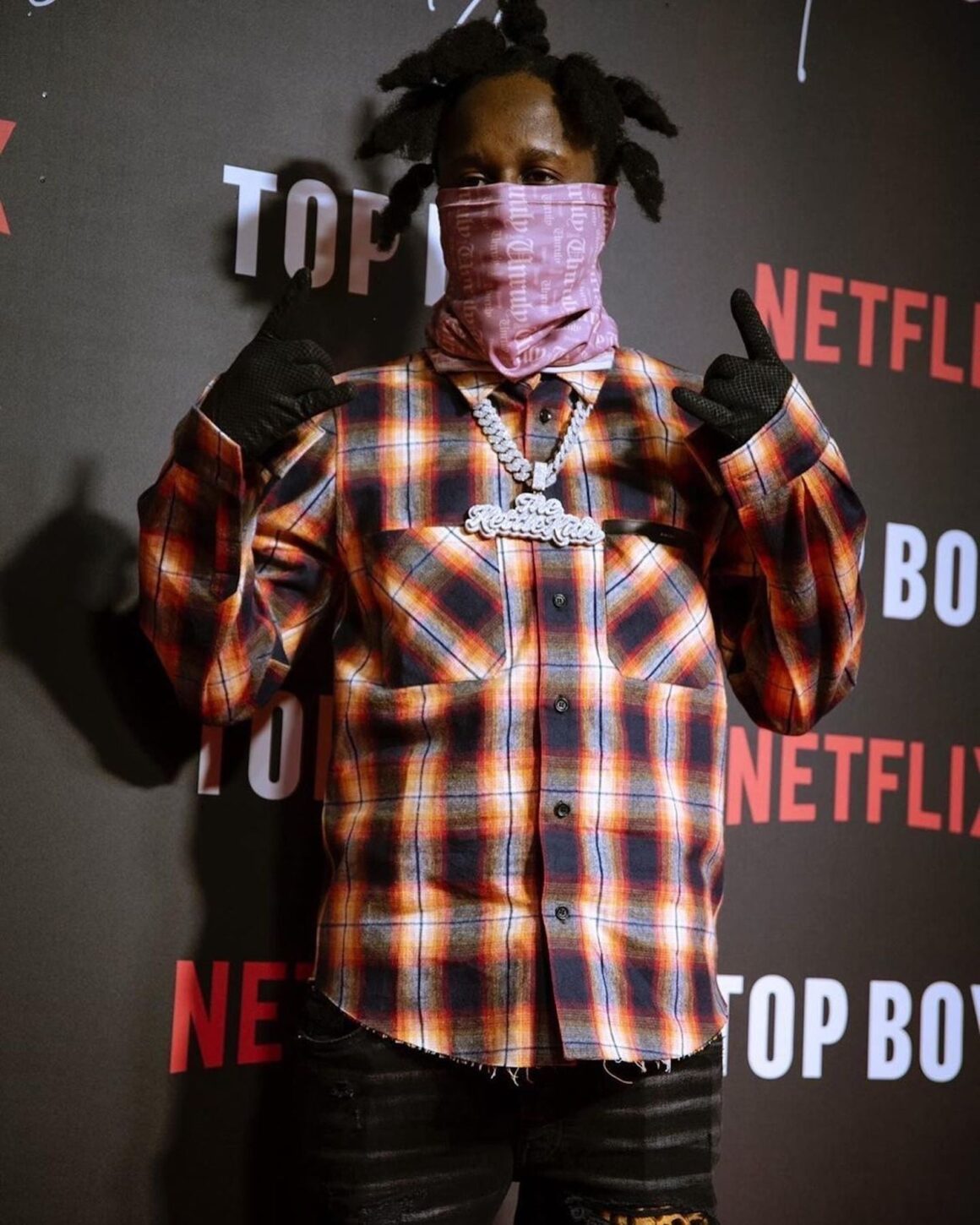 Popcaan recently revealed that his upcoming album, "Great Is He album," will be his best yet and that he will host the album release party in Ghana.
"It is going to be an amazing album. The FIXTAPE was like a warm-up for this album. It's a different energy and it's more inspiration. The more I travel, the more inspiration I get. I had some good times whilst I was here, so that will definitely roll out in the music as well," he told the UK's GRM Daily last year September.
"In Ghana they wanted to give me everything. Ghana is my next home as well, it's like a bigger version of Jamaica. That's where I'm doing my album release party. Let's do a release party in the motherland," he added.
Since '93 was founded in 2009 as a label, management, and publishing company with the "main goal of nurturing a new generation of underground talent to international success."
The management arm, which is now part of the RCA label group, represents producers such as and producers like Naughty Boy (with whom Popcaan collaborated on Should've Been Me with Kyla in 2016), Loski (with whom Popcaan collaborated on Avengers in 2020), and platinum-selling rap duo Krept and Konan.