Quada was charged with murder and arson in connection with the 2019 mob killing of 30-year-old Miguel Williams of Sterling Castle Heights, St Andrew, according to the Jamaica Constabulary Force (JCF).
The Dancehall artiste, whose real name is Shaquelle Clarke, accompanied by his lawyer, turned himself into the Constant Spring police on Tuesday (Jan. 14).
In a statement issued by the JCF on Wednesday (Jan. 15), it revealed that the "Reflex" deejay was charged following a question and answer session with detectives.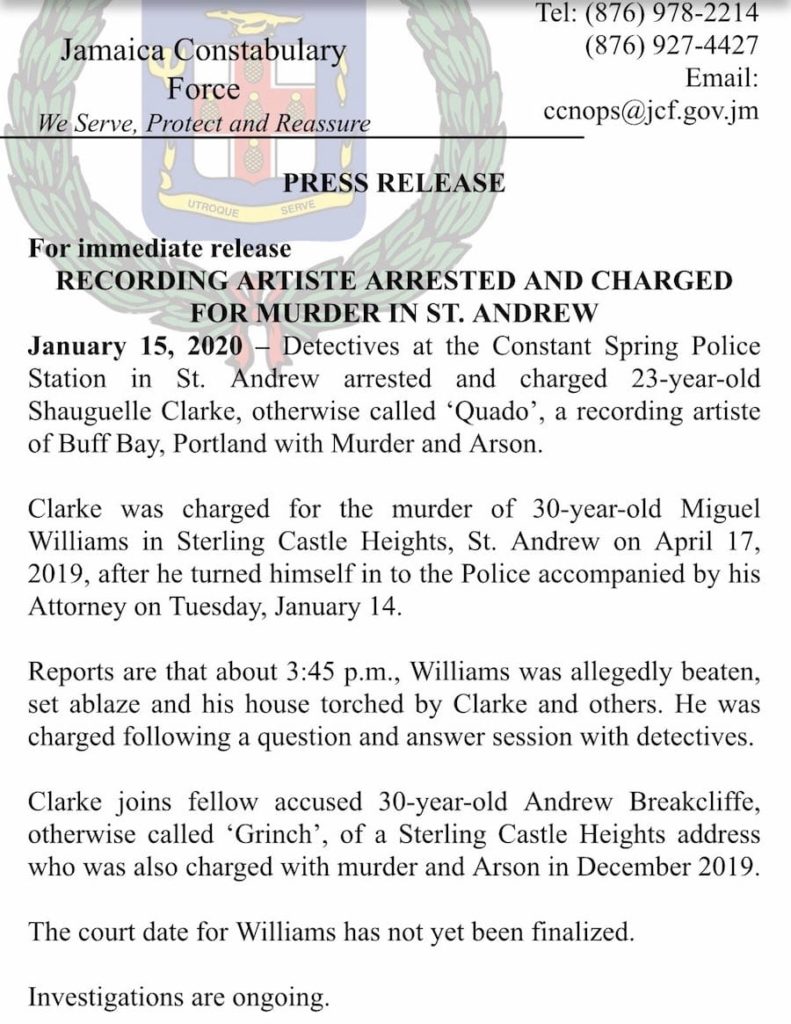 The "Reflex" deejay was questioned in relation to the gruesome mob-killing of Williams who residents claim was involved in the slaying of an 8-year-old girl in the rural community of Sterling Castle Heights last year.
Miguel Williams, who is said to be mentally unstable, was attacked, beaten and set on fire.
Quada is the second person to be arrested and charged in relation to Williams' murder. Last year December, 30-year-old Andrew Breakcliffe of Sterling Castle Heights was also charged.
Investigations are ongoing and a court date has not yet been set.
Taking to Instagram on Tuesday, Popcaan chimed in on the situation.
"Wul them enuh wild crocs GOD over every demon and devils yo bless fam just know that???? #UNRULY," the "Family" deejay wrote beside a picture of his protege.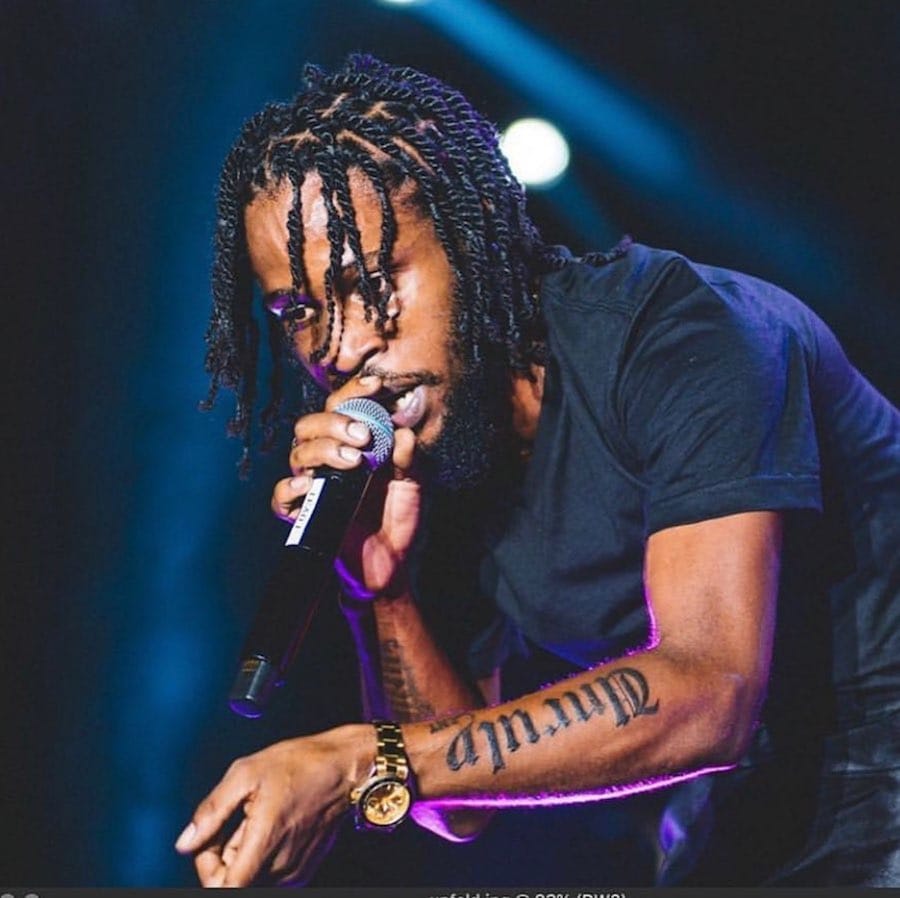 Since joining Popcaan's Unruly Entertainment Label in 2016, Quada has released multiple singles such as "More Money, More Life" and "New Gyal Alert." Last year, his song "Celebration" with Jah Vinci received over 6.5m views while his single "Hail" received over 6.8m views on YouTube.