DMX has died, his family confirmed in a statement on Friday (April 9).
The iconic Hip-Hop artist behind the songs "Ruff Ryders' Anthem" and "Party Up (Up in Here)" whose distinctively gruff voice and thoughtful messages in his rhymes made him one of rap's biggest stars, was 50.
The Grammy-nominated performer was admitted to a New York hospital on April 2 following a heart attack and had been on life support since.
His family's statement said DMX, whose birth name was Earl Simmons, died with relatives by his side after several days on life support.
See the full statement from DMX's family below.
"We are deeply saddened to announce today that our loved one, DMX, birth name of Earl Simmons, passed away at 50-years-old at White Plains Hospital with his family by his side after being placed on life support for the past few days. Earl was a warrior who fought till the very end. He loved his family with all of his heart and we cherish the times we spent with him. Earl's music inspired countless fans across the world and his iconic legacy will live on forever. We appreciate all of the love and support during this incredibly difficult time. Please respect our privacy as we grieve the loss of our brother, father, uncle and the man the world knew as DMX. We will share information about his memorial service once details are finalized," the statement read.
A representative for White Plains Hospital in New York also shared a statement in which the medical staff extended their "deepest condolences" to DMX's family and fans.
"White Plains Hospital extends its deepest condolences to the family of Mr. Simmons, as well as his friends and legions of fans who expressed their unwavering support during this difficult time. Earl Simmons passed away peacefully with family present after suffering a catastrophic cardiac arrest," the rep said.
Artists, athletes and other celebrities paid tribute to him on social media Friday.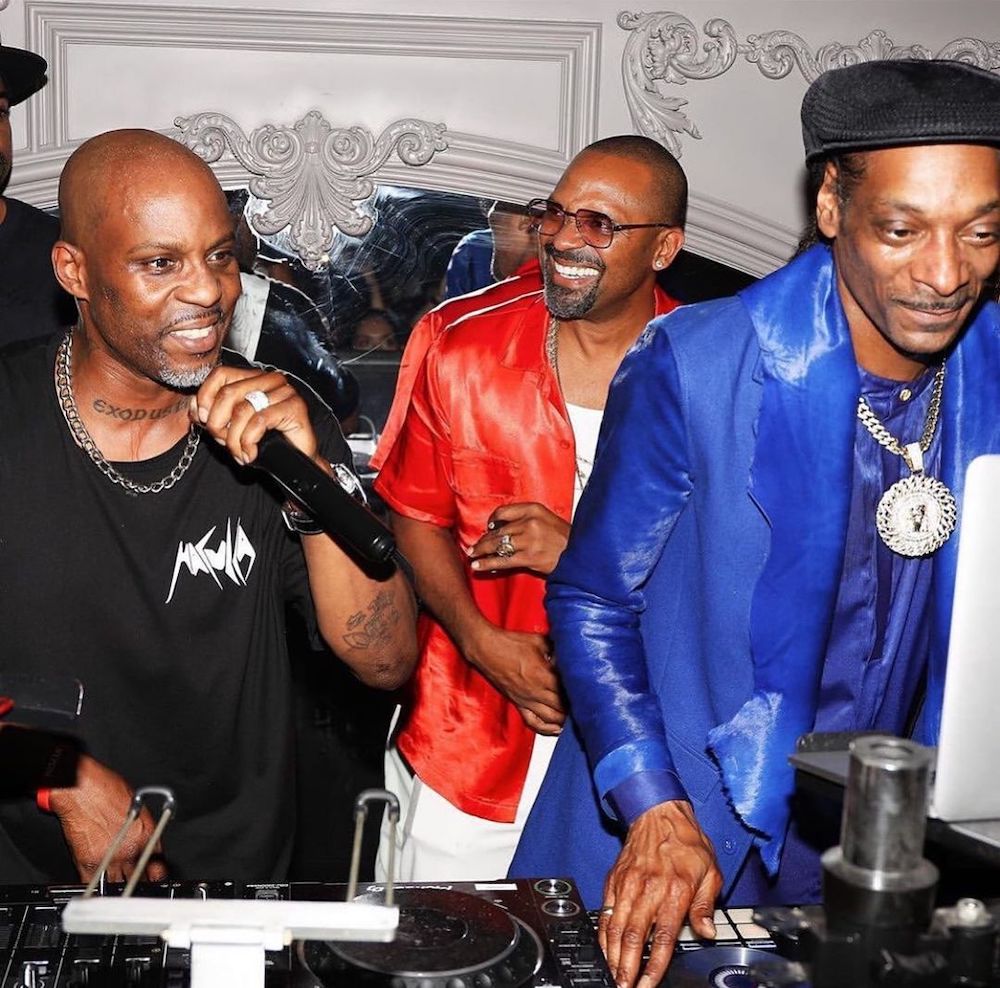 DMX made a splash on the Hip-Hop scene in 1998 with his first studio album, "It's Dark and Hell is Hot," which debuted No. 1 on the Billboard 200 albums chart. The multiplatinum-selling album was secured by several hits including "Ruff Ryders' Anthem," "Get At Me Dog," "Stop Being Greedy" and "How It's Goin' Down."
DMX followed up with four straight chart-topping albums including "… And Then There Was X," "Flesh of My Flesh, Blood of My Blood," "The Great Depression" and "Grand Champ." He released seven albums, earned three Grammy nominations and was named Favorite Rap/Hip-Hop Artist at the 2000 American Music Awards.
He parlayed his growing fame into an acting career, appearing in multiple films including, "Romeo Must Die" and "Cradle 2 The Grave."
His professional achievements were often overshadowed by his issues with substance abuse and run-ins with the law. He pleaded guilty to tax fraud in 2017 and was sentenced to one year in prison.
Besides his legal troubles, DMX took the initiative to help the less fortunate. He gave a group of Philadelphia men advice during a surprise appearance at a homeless support group meeting in 2017 and helped a Maine family with its back-to-school purchases a couple of years later.
Last year, DMX faced off against Snoop Dogg in a Verzuz battle, which drew more than 500,000 viewers.
Survivors include his 15 children and his mother.