Frederick Nathaniel "Toots" Hibbert, the lead singer and songwriter of Toots and the Maytals, died Friday in Kingston, Jamaica. He was 77.
Hibbert "passed away peacefully" in Kingston, Jamaica surrounded by his family, the group announced via social media on Friday.
"It is with the heaviest of hearts to announce that Frederick Nathaniel "Toots" Hibbert passed away peacefully tonight, surrounded by his family at the University Hospital of the West Indies in Kingston, Jamaica," Toots and the Maytals posted on Instagram.
In the statement, the band and Hibbert's family thanked medical staff "for their care and diligence". He is survived by his wife and seven of his eight children.
Toots had been in a medically induced Coma, according to the Jamaica Observer.
The cause of death was not revealed, but his Facebook page confirmed on Aug. 31 that Hibbert was tested for coronavirus in the last two weeks and placed in intensive care.
The legendary musician fronted the reggae and ska band Toots and the Maytals from the early 1960s.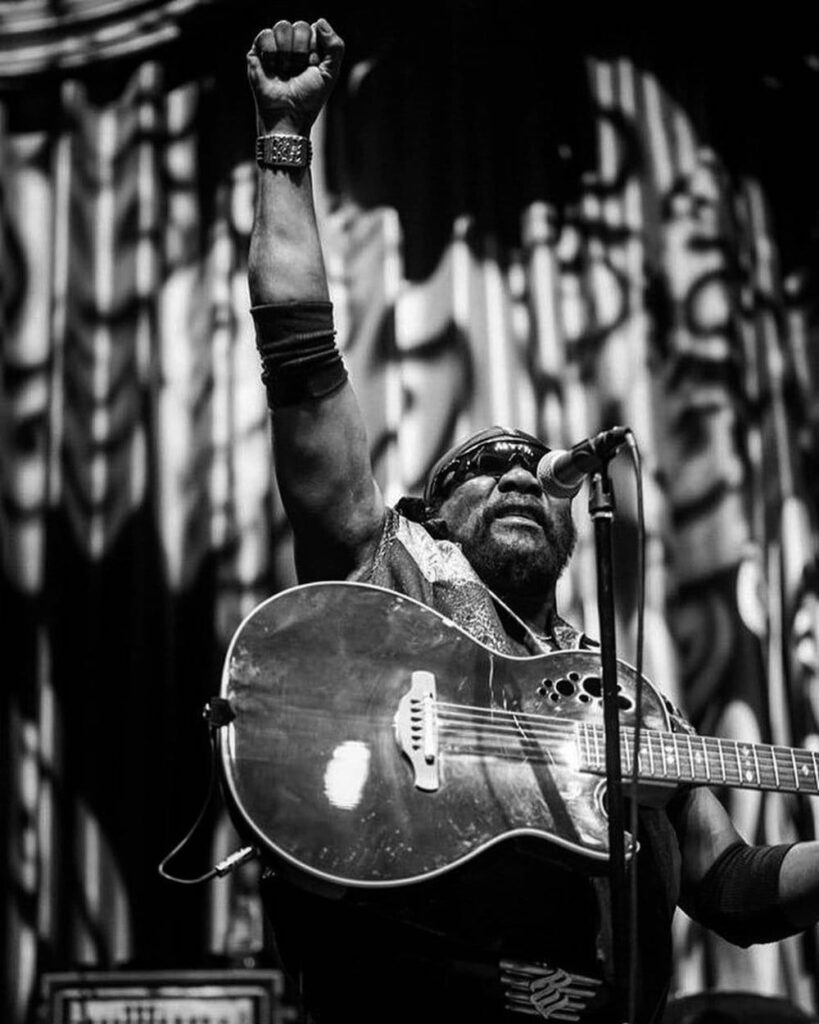 His 1968 song "Do The Reggay" is credited with naming Jamaica's signature beat, Reggae, but his artistry defied boundaries. Other popular tracks include "Pressure Drop," "Sweet and Dandy," and "54-46 That's My Number."
His vocals are an mixture of rousing gospel, vintage soul, gritty R&B, and classic country fused with flexible, native Jamaican rhythms. Hibbert transformed Ann Peebles' "I Can't Stand The Rain" into a scorching serenade, forever altered John Denver's "Country Roads" into a beloved sing-along reggae anthem and brought a stunning island lilt to Otis Redding's standard "(I've Got) Dreams to Remember."
In 2012, he was conferred the Order of Jamaica, the country's fifth highest honor.
His death comes just weeks before the release of Got to Be Tough, the band's first full-length album in more than a decade.
Tributes poured in for the legendary musician on social media.
Andrew Holness, Prime Minister of Jamaica expressed that he "mourns with all Jamaicans.
"Today I mourn with all Jamaicans as we woke to news of the passing of our very own legendary Reggae singer Frederick "Toots" Hibbert from the iconic band, "Toots and the Maytals". Toots died at the University Hospital of the West Indies in St Andrew on Friday evening," the politician tweeted earlier today.
Ziggy Marley, son of reggae icon Bob Marley, wrote on Twitter that Hibbert was "a father figure to me".
"The Legendary Toots Hibbert has passed i spoke w/him a few wks ago told him how much i loved him we laughed & shared our mutual respect. He was a father figure to me his spirit is w/us his music fills us w/his energy i will never forget him RIP MIGHTY & POWERFUL NYAH FYAH BALL ?," Marley tweeted.
Reggae and pop group UB40 said Hibbert's music "influenced and inspired them to love reggae music from an early age."
"We had the honor & privilege of touring with this father of Reggae. His music influenced and inspired us to love reggae music from an early age. R.I.P Toots," the group tweeted.