Rygin King has been rumoured to be paralysed but the claim is far from the truth.
Over the weekend, multiple online sources including video bloggers claimed that the Dancehall artist has been crippled and is now using a wheel-chair.
As of Monday (August 3), the short-tail keywords "Rygin King paralyzed" and "Rygin King crippled" have received a high volume of search on Google. As such, the search engine has included the terms in its recommended searches for the "Legacy" deejay.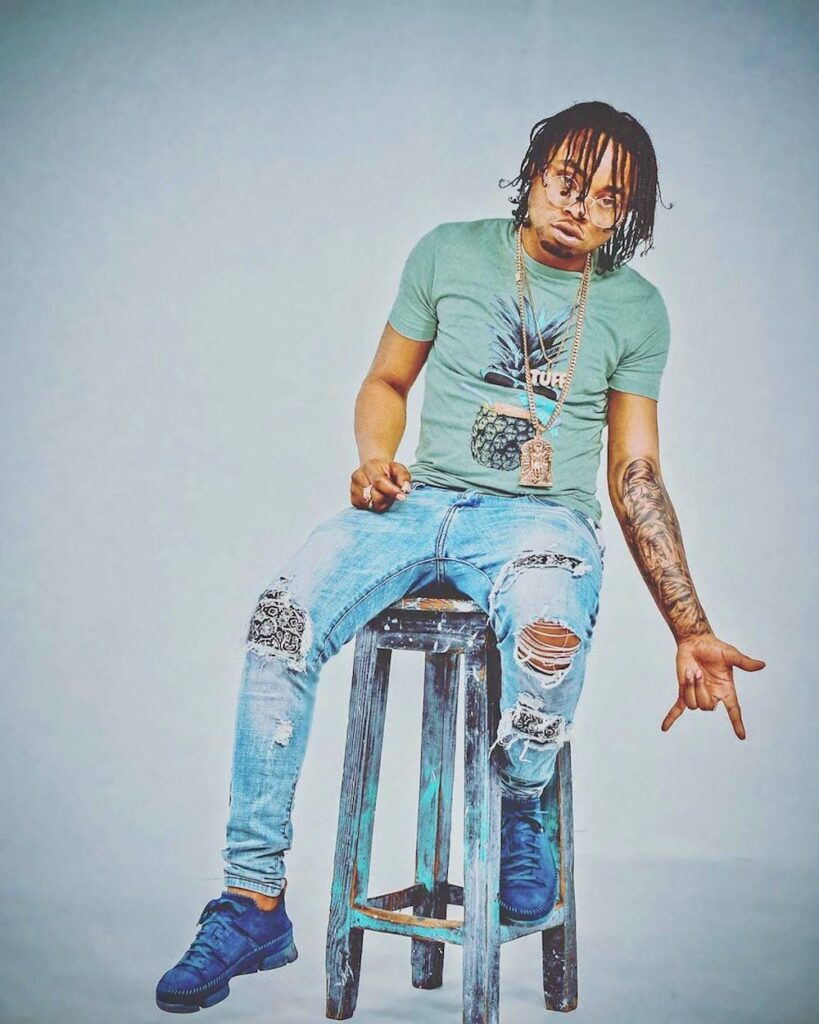 However, Rygin King's management has dismissed the claims that the Jamaican entertainer is paralysed.
A source close to the "Tuff" deejay told the Jamaica Observer, on Sunday (August 2), that the 25-year-old artist is "not paralysed" but he is "responding favourably to treatment and is responding to stimulus in his lower legs and extremities."
"The deejay is not paralysed. I cannot go into specifics about his medical condition but the deejay is responding favourably to treatment and he has tingling in his legs… and he has feeling and is responding to stimulus in his lower legs and extremities. We want people to stop the rumour-spreading and speculation about the deejay's health at this time," the source disclosed.
"We want to thank his fans and well-wishers who continue to pray for his speedy recovery," the source added.
Rygin King, whose real name is Matthew Smith, was shot and critically injured by unknown assailants on June 28 while traveling home from a funeral in Westmoreland.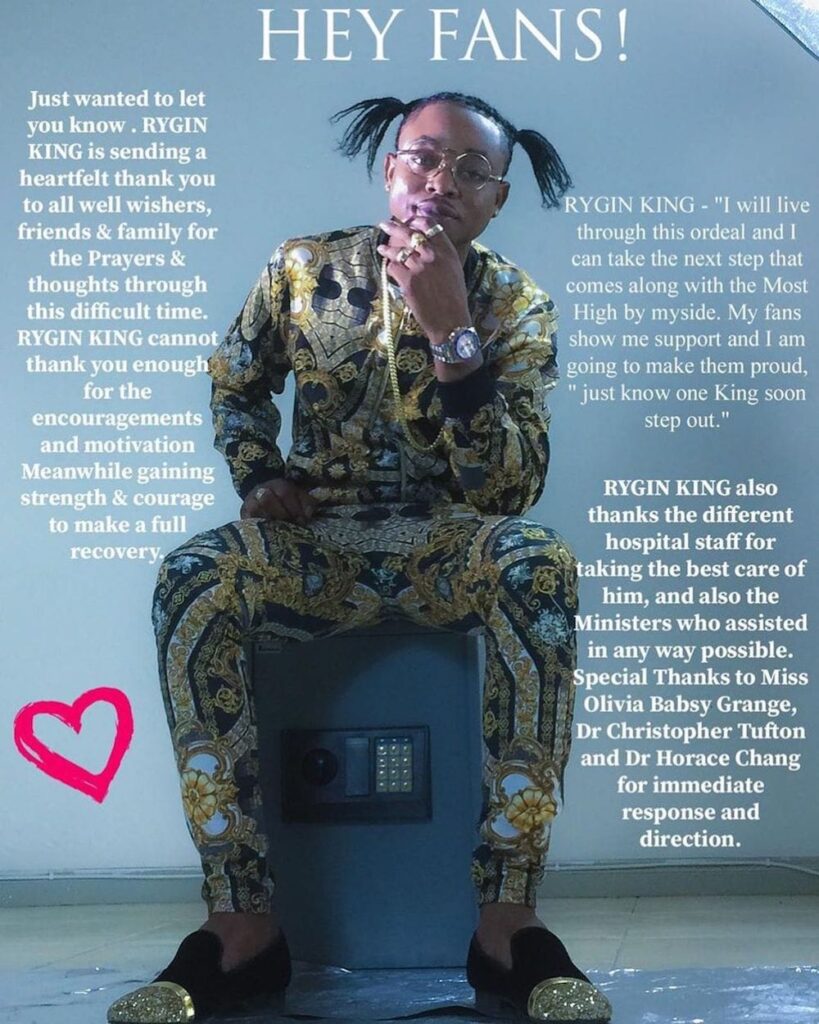 The "Monument" deejay has since taken to Instagram to thank fans and medical professionals for their support.
"HEY FANS! Just wanted to let you know. RYGIN KING is sending a heartfelt thank you to all well-wishers, friends & family for the Prayers & thoughts through this difficult difficult time. RYGIN KING cannot thank you enough for the encouragements and motivation Meanwhile gaining strength & courage to make a full recovery," his said in a post on July 28.
"RYGIN KING – I will live through this ordeal and I can take the next step that comes along with the Most High by my side. My fans show me support and I am going to make them proud, " just know one King soon step out." he continued.
"RYGIN KING also thanks the different hospital staff for taking the best care of ., him, and also the Ministers who assisted in any way possible. Special Thanks to Miss Olivia Babsy Grange, Dr Christopher Tufton and Dr Horace Chang for immediate response and direction," he added.
The St. James native was one of three persons shot in the incident.
The "Star Life" deejay was rushed into emergency surgery at Savanna-la-Mar Public General Hospital. recovery. A few days later, he was airlifted to Falmouth Public General Hospital before being transferred to various medical facilities to access top-notch doctors on his road to recovery.
Sashalee Blackwood, who is allegedly Rygin King's girlfriend and baby mother of his children, was also involved in the incident. She succumbed to her injuries.
Rygin King came to prominence on the Dancehall scene when he was the closing act for Reggae Sumfest 2018. He is known for songs such as "How Me Grow," "Ruption" and "Things Go Change."