Sean Paul will join forces with Pitbull for the Latino rapper's 2022 North American tour dubbed 'Can't Stop Us Now,' presented by Live Nation.
The Jamaican superstar is slated to perform at 19 shows from the Cuban-American artist's highly-anticipated trek.
Pitbull has secured more than 50 dates for his "Can't Stop Us Now" tour, which officially kicks off on July 28 at the Coastal Credit Union Music Park at Walnut Creek in Raleigh, North Carolina.
The tour will hit the biggest cities in the U.S. and Canada, including Las Vegas, Los Angeles, Cincinnati, Phoenix, Toronto, Montreal, Orlando and many others before wrapping up on October 19 at Hard Rock Live in Hollywood, Florida.
Australian rapper Iggy Azalea will also make an appearance on selected dates at the "Hey Baby (Drop It To The Floor)" singer's 2022 summer tour.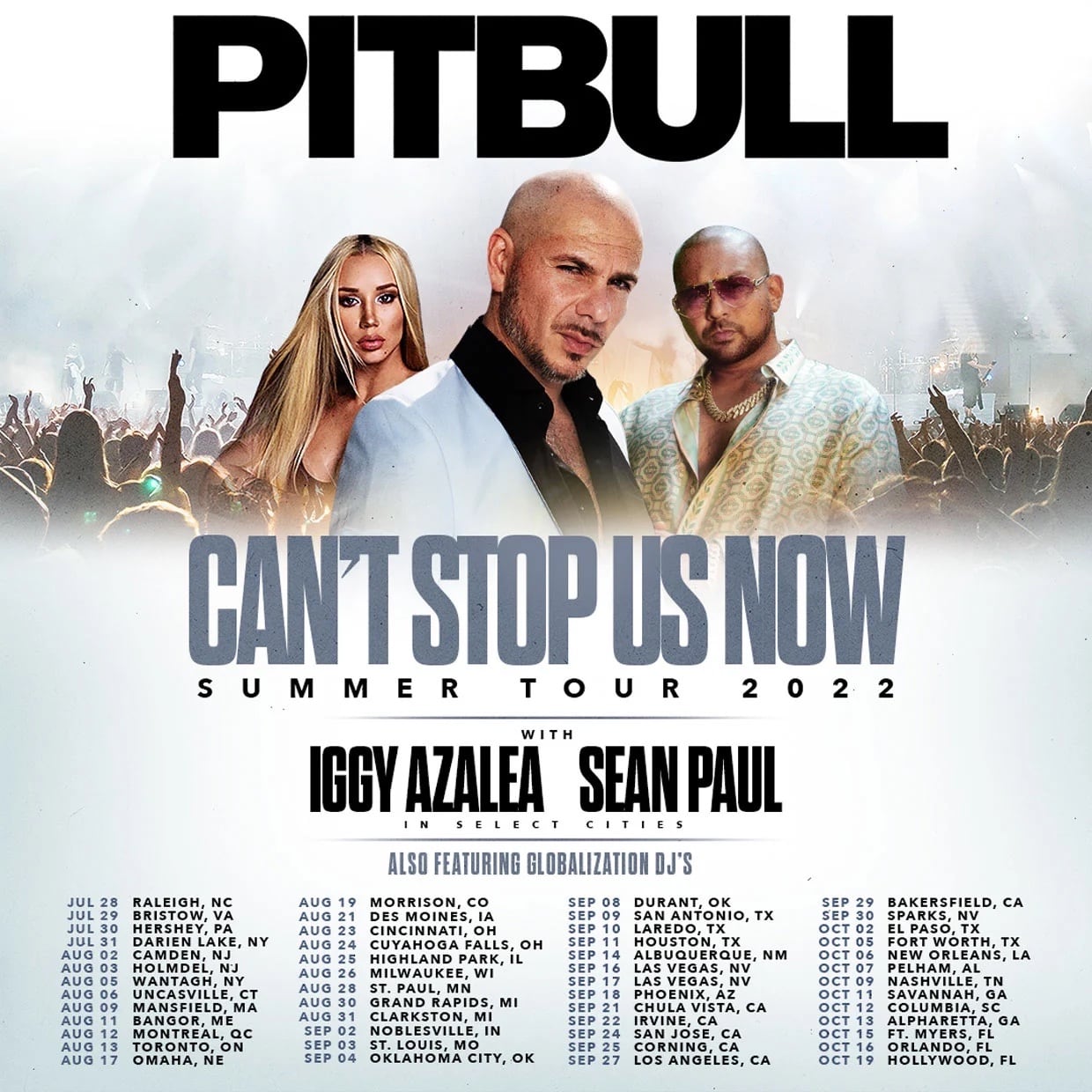 Click here to see the full schedule and who'll be opening on specific dates.
Pitbull, born Armando Perez, stated on Instagram that he was "excited to announce" his upcoming tour.
Meanwhile, Sean Paul is also gearing to release his eighth full-length album titled "Scorcha," due May 27.
His Island Records debut album will feature a slew of buzz-worthy features such as the already released "Only Fanz" with Ty Dolla $ign, "How We Do It" with Pia Mia, "Dynamite" with Sia, and 2020's "Calling On Me" with Tove Lo.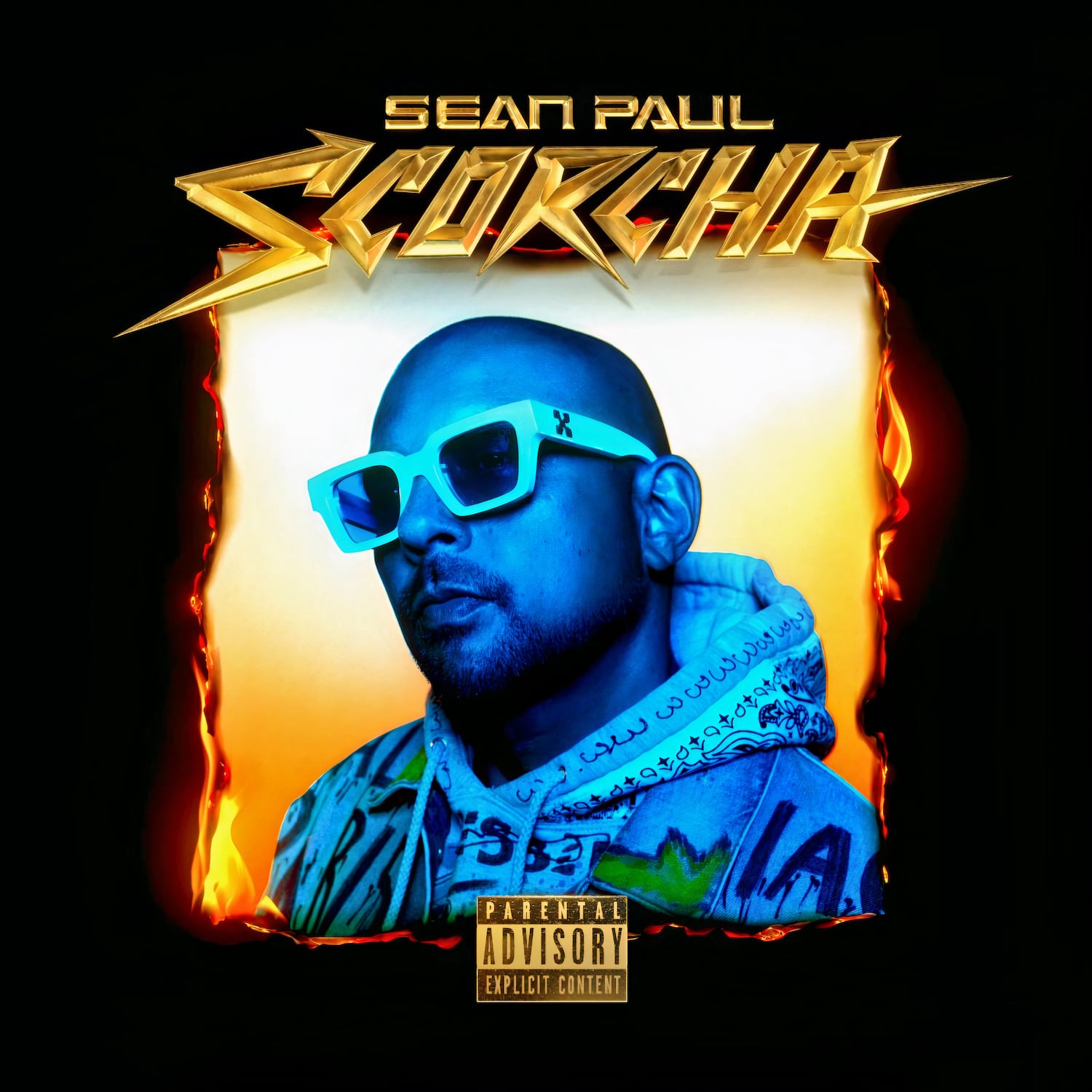 In an interview with Billboard, the Dancehall superstar enthusiastically what music fans should expect from "Scorcha."
"The album is called Scorcha because I'm a hot boy and I'm still fresh and I keep on doing my thing," Sean Paul told the publication on March 23. 
"I put out excellence, I'm not just doing this for a buck. There are times where I need to present an album and get some money from the label. [But] I'm doing this from the perspective of that euphoria that I want you to feel," he added.
Sean Paul's "Scorcha" is now available for pre-order on Apple Music and the iTunes Store.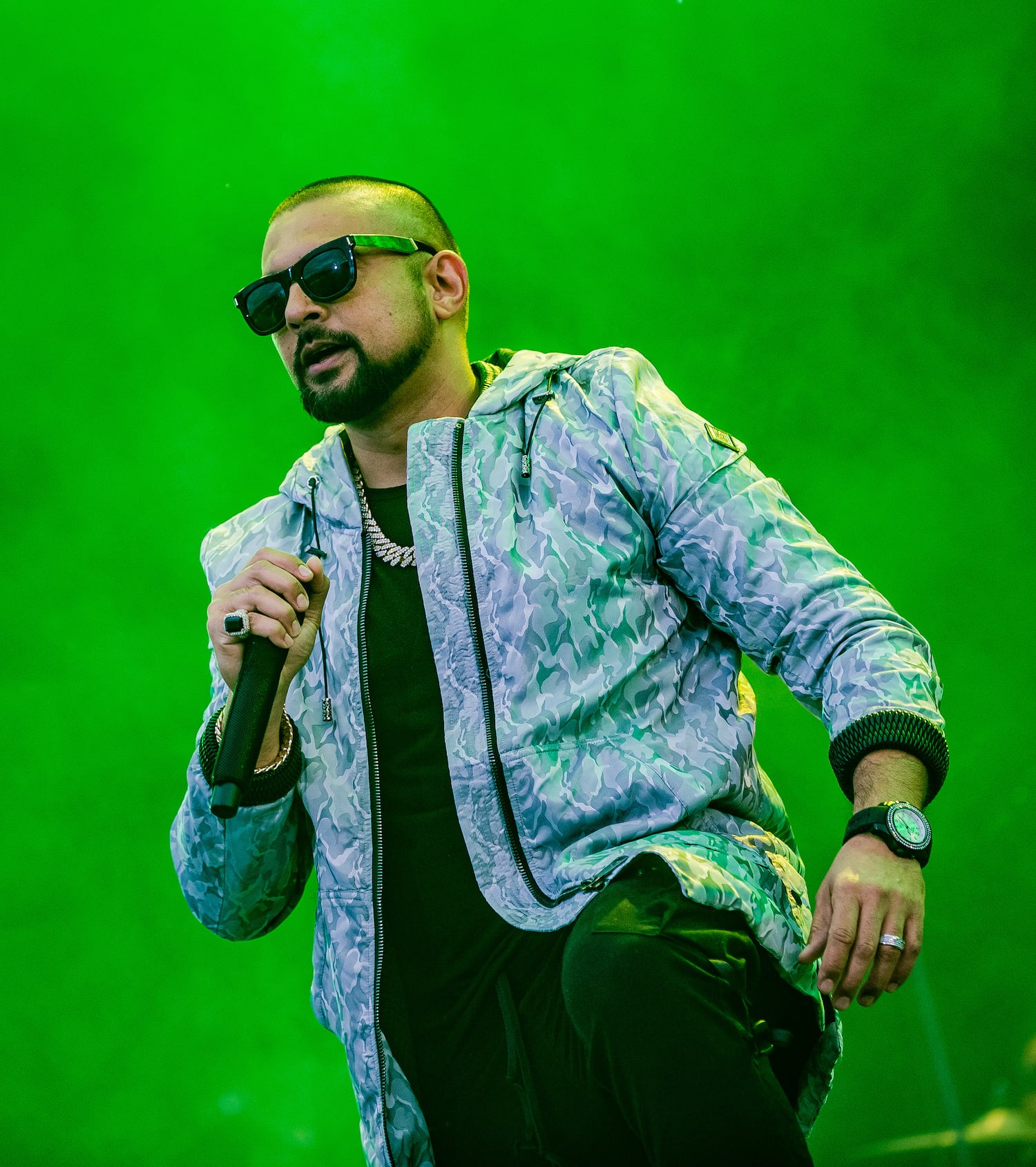 In a press release sent to Hype Life Magazine, Sean Paul is said to be "eager and excited to reconnect with his fans live and in-person" following a two-year hiatus from touring due to the pandemic.
In addition to announcing his new album, Sean Paul revealed his "Scorcha" promotional tour dates in the United States, which will include stops in Massachusetts, Connecticut, New York, Nevada and California.
Sean Paul's Scorcha USA Tour Dates
04/22/22 Boston, Massachusetts → House of Blues
04/23/22 New Haven, Connecticut → College Street Music Hall
04/25/22 Brooklyn, New York → Elsewhere
04/26/22 Brooklyn, New York → Elsewhere
05/14/22 Las Vegas, Nevada→ Lovers & Friends
05/15/22 Las Vegas, Nevada → Lovers & Friends
05/27/22 Los Angeles, California → The Novo
05/29/22 Monterey, California → Monterey Fairgrounds
Sean Paul is currently promoting his Pia Mia-assisted single "How We Do It." The accompanying visual, directed by Briana Gonzales, has gathered over 3.2 million views on YouTube since its release on March 11.
Watch "How We Do It" music video by Sean Paul featuring Pia Mia.