Sizzla Kalonji is preparing to release a new album, Africa 54, which he announced will be dedicated entirely to the 54 countries that make up the African continent.
The Dancehall-Reggae star suprised his African fans after teasing the first song off the album via social media on Thursday (March 24).
"Botswana, by Sizzla Kalonji. First song from the Africa 54, an album in progress for all the 54 states of Africa 🌍. Ethiopia Africa, we are now united," he captioned artwork of his new single on Instagram.
Sizzla Kalonji's most recent album, "On A High," a 12-track collection, was released published on August 6, 2021. With almost 80 albums under his belt, the 45-year-old Jamaican entertainer is without a doubt one of Jamaica's most prolific songwriters in Reggae and Dancehall.
Sizzla has traveled extensively throughout Africa, touring in countries such as Nigeria, Ghana, The Gambia, Zimbabwe, and South Africa.
At the age of 20, he published his first album, Burning Up, on the RAS Records label. The 12 tracks project includes "How Much," "Can't Hurt The Mind," "The Poor," "Mothers of Nations," "Nah Give In," "Gun Ting Don't Pay," "We Want Love," "Dreams" among others.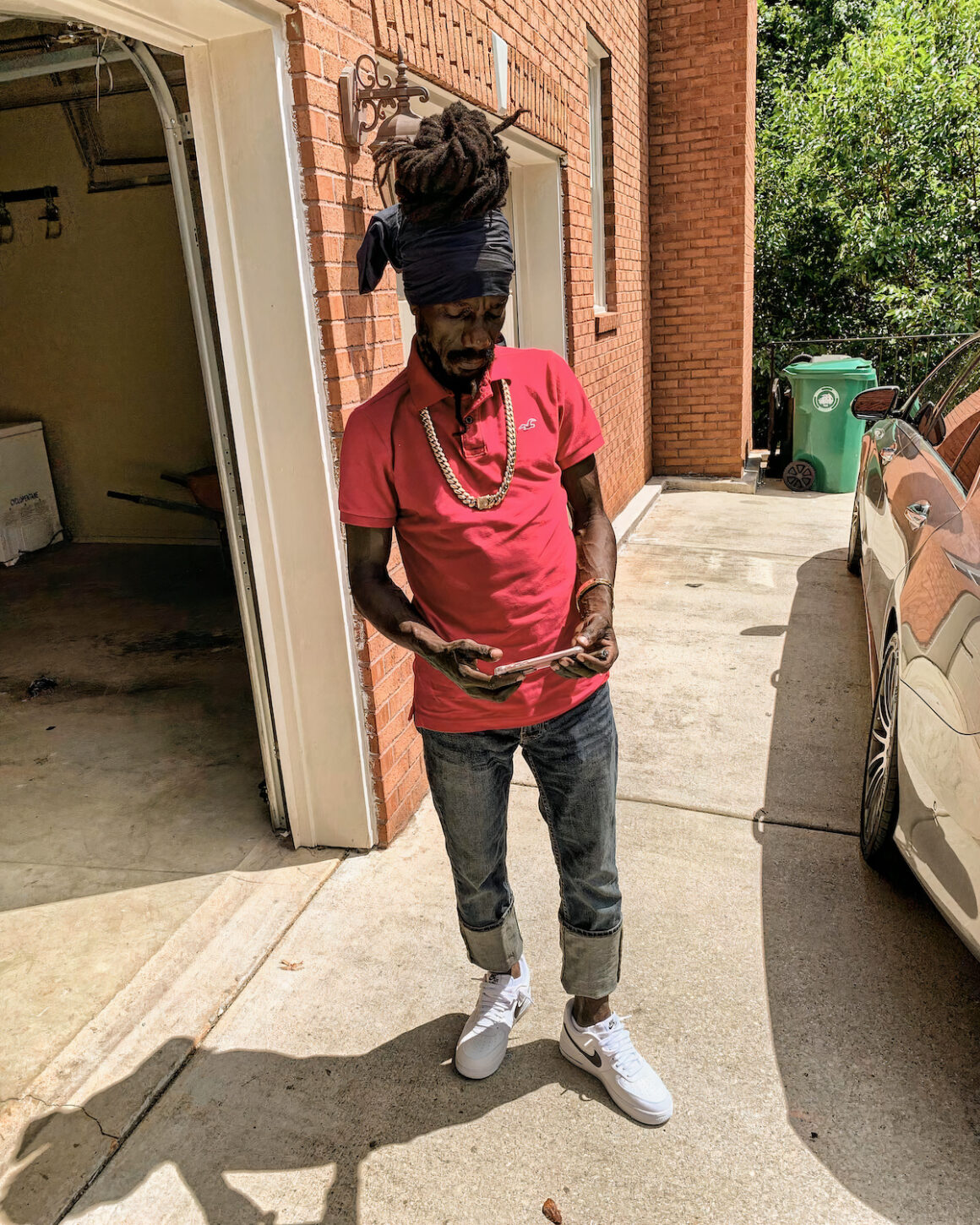 Sizzla Kalonji self-executive produced his Grammy-nominated album, "The Messiah," which was released in May 2013. "Psalms 121," "Look How Many Years," "Center Of Attraction," "No Wicked Man," "The Messiah," "Chant Dem Down," "Dem Nuh Business," and "Suffer So Much" were among the tracks featured in Root Reggae album.
"Black Woman and Child," his second album, along with "Da Real Thing," have been acclaimed internationally as Sizzla's best productions.
Bobby Digital produced "Black Woman and Child," which was released in September 1997 through VP Records. "Give Them the Ride," "Love Is Divine," "Make It Secure," "Guide Over Us," "Hard Ground," "Babylon a Use Dem Brain," featuring Capelton are among the 15 tracks on "Black Woman and Child."
"Da Real Thing," which was released in 2002, likewise has 15 tracks. The songs on that album were a combination of Dancehall and Reggae, and they are all considered classics, including "Mash Dem Down," "Simplicity," "Solid as a Rock," "Thank U Mamma," "Woman I Need You," and "Just One of Those Days."
Sizzla Kalonji received the MOBO Award for Best International Reggae Artist of the Year in 1998, and the Government of Jamaica honored him with the Reggae Icon Award in 2019 for his contributions to the music industry.
He is especially well-respected in The Gambia as the country's President invited him and his delegation to his Juramba Farm in Kanilai, during his first visit in 2008. The two reportedly spent a day "harvesting rice" and discussing issues such as "repatriation, reparations, and education," among other things. Sizzla had also announced his desire to become an honorary citizen of Gambia at the time, as well as a pledge to serve as a musical ambassador for the country and a link between the Gambia and the Diaspora. He also advocated for the establishment of a Gambian Embassy in Jamaica by the President.
He was also asked to attend the wedding of Minister of Information and Communication, Honorable Fatim Badjie, and was given an award by the Major General of the Gambian Army at an official meeting.
His Kalonji Records imprint later released an album named "In Gambia" in 2012. "Welcome To Africa," "Blackman Rise," "Woman Of Creation," "Feed The Children," "Make A Visit," "Gambian Girls," "Planet in Peril," and "Where Is The Love" were among the songs on the 12-track album.
Sizzla Kalonji was again honored by the Gambian government in May 2014 when he performed at set of events and acted as a cultural ambassador at the 11th staging of the Gambia Roots International Festival in the capital city, Banjul.
Watch Sizzla Kalonji's most recent performance as he was expertly accompanied, for the first time ever, by a 35-piece orchestra, at the "Rise to the Occasion" Reggae Month show at the National Indoor Sports Centre in Kingston, Jamaica on February 26.