Skillibeng confirmed that he is to be featured on Popcaan's upcoming mixtape.
The Montego Bay-based deejay, in an interview with the Jamaica Star, revealed that he has landed a collaboration with "Block Traffic" singjay.
"Popcaan a star and yuh done know, we a eastern artiste, so we just make a link and him say him have a mixtape weh fresh and almost ready fi go out; and him say me can't missing off a di mixtape, so him just say shot a verse and me dweet. Yuh done know dis nah go be the last project between Popcaan and Skillibeng, but the work affi start from somewhere," the newcomer told the publication over the weekend.
"My era grow up pan Gaza music and the whole world supposed to know that. Mi see Popcaan and Vybz Kartel as icons inna di music, so is a good look fi Skillibeng when we make dem move deh," he added.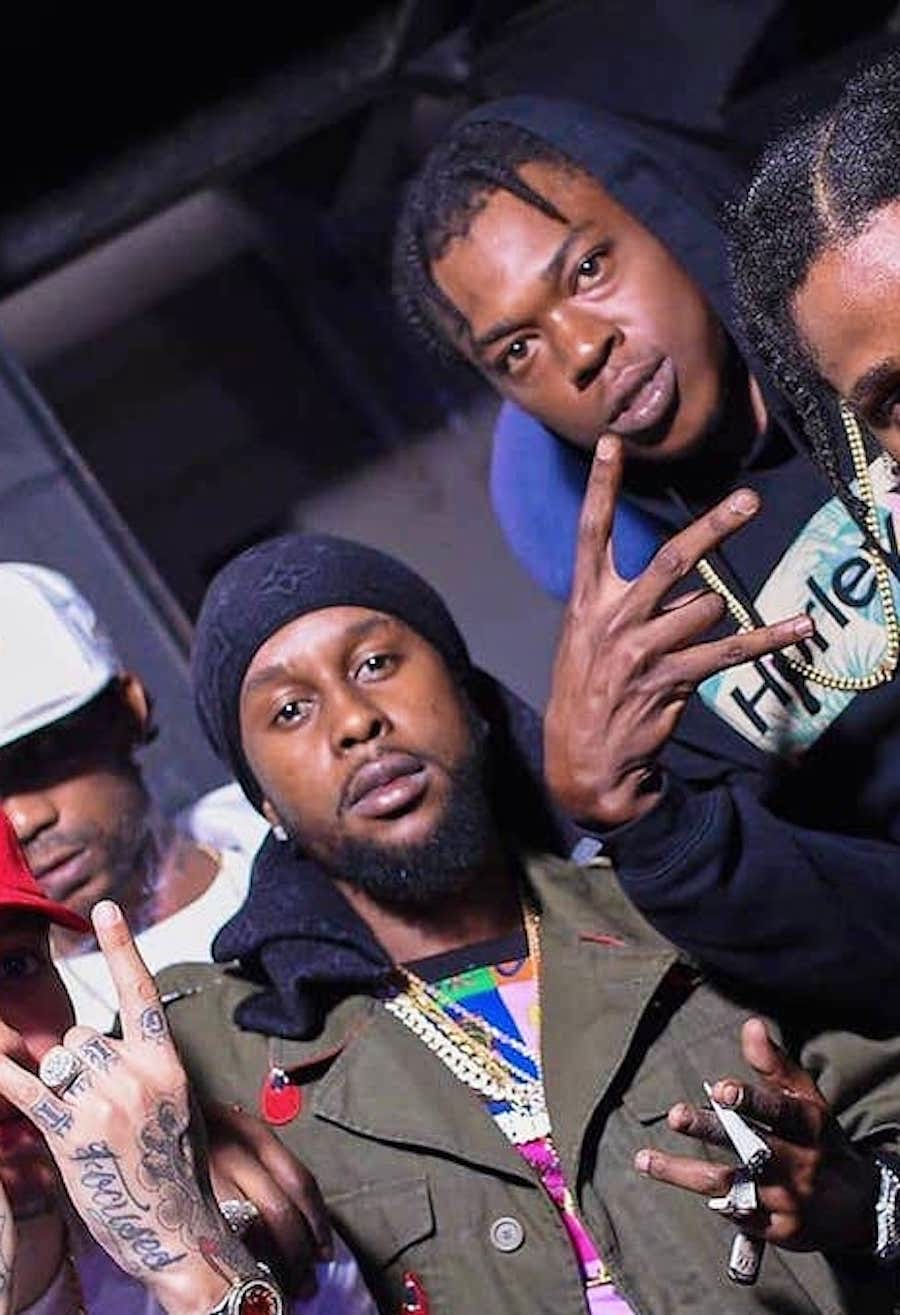 Earlier this month, Popcaan announced his new mixtape is slated for release in May.
"#outside new mixtape this month!!! #murdamurda," he wrote beside photos of himself sporting his newly bald head look on Instagram.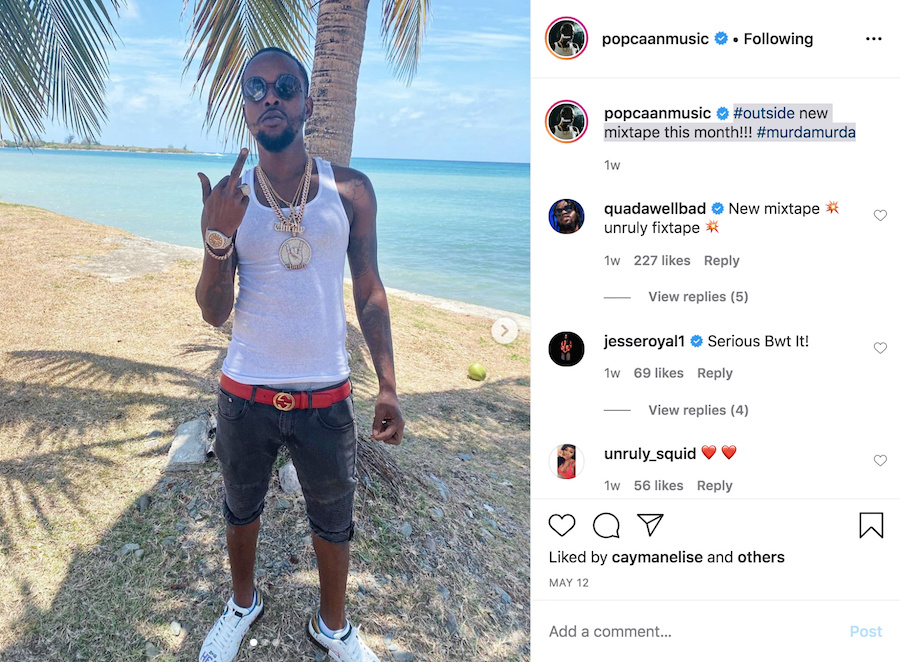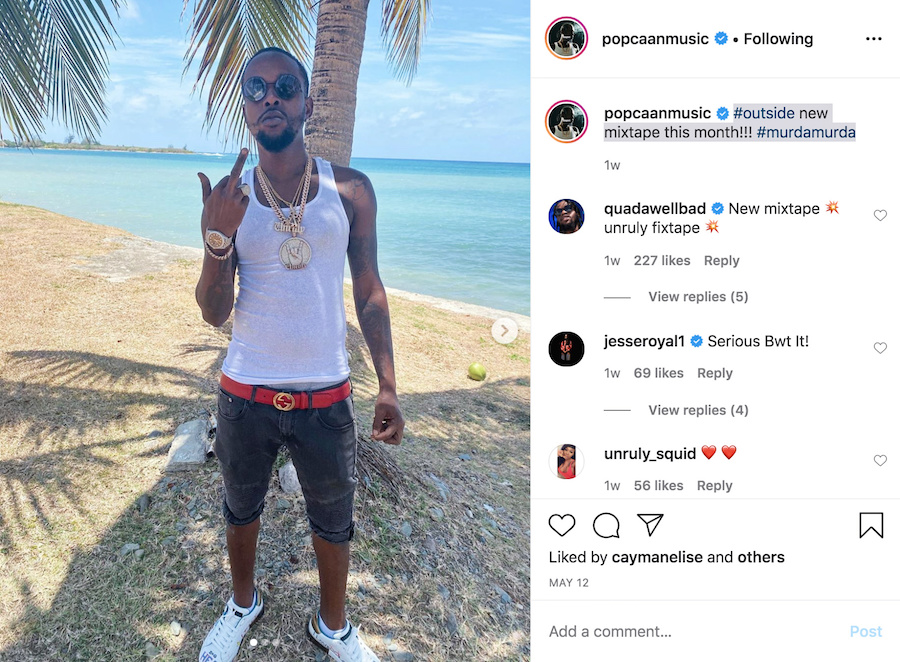 Skillibeng made a memorable mark on the music industry when he released his 2019 smash hit "Brik Pan Brik."
The single, which was produced by EastSyde Records and Claims Records, was such a huge success, it remains one of the hottest tracks in Dancehall today since its release last year summer. However, the song also earned the deejay the title of one-hit-wonder and heavy criticism that he's promoting scamming. The artiste is determined to prove the critics wrong.
Having heard of the one-hit-wonder arguments, he knew he had to push harder to silence the critics, but in a different way.
"A lot of people did a expect me fi kinda forward wid a "Brik Pan Brik" number few (two) or number three, but my approach was different, and wid di way how dem love "50 Bag" (his follow-up track), point proven. But a just people weh nuh take the time to look pan Skillibeng catalog a music woulda really say dat," he said told the publication.
"And right now, I'm at a point where it's not about negative people anymore. Mi fans see Skillibeng future inna music, from "Brik Pan Brik," or even before, because me did have a set a fans weh in tune wid me from the start," he continued.
Skillibeng also insisted that though the song promotes having lots of money, it is in no way urging persons to obtain it illegally.
"The term "brik pan brik" represents stacks of money, so I don't want anyone to get this twisted. I have a wide variety of music and I personally don't promote scamming, only artistry in my music," he told media reporters last October.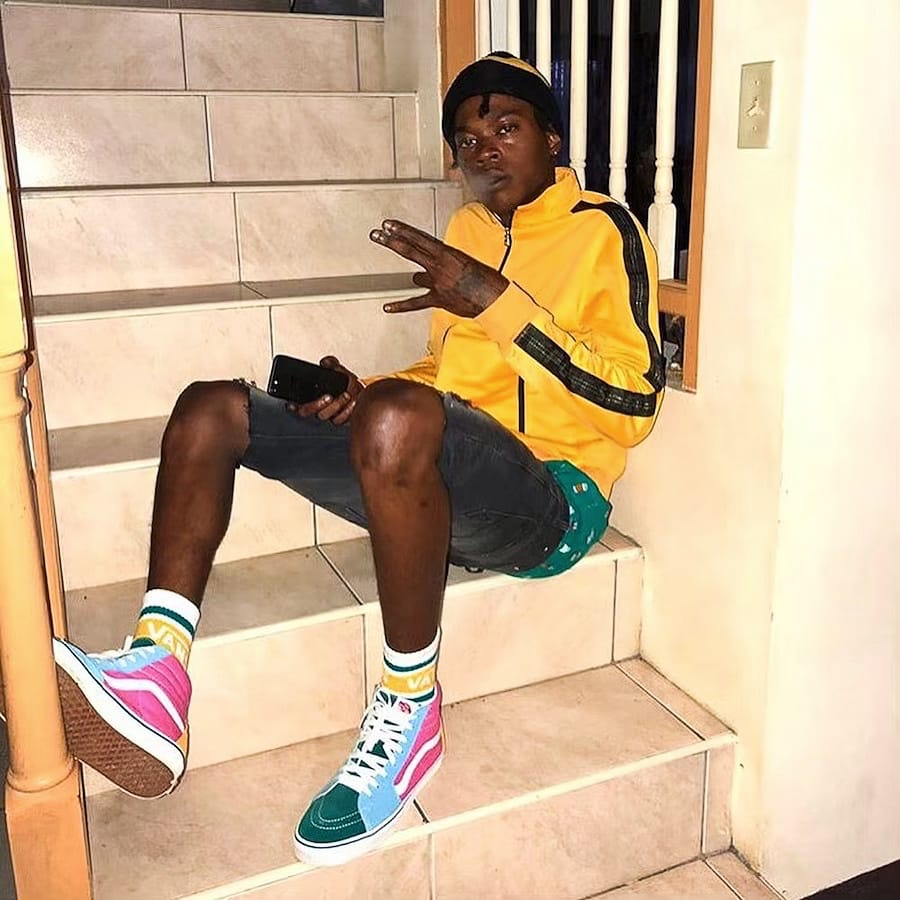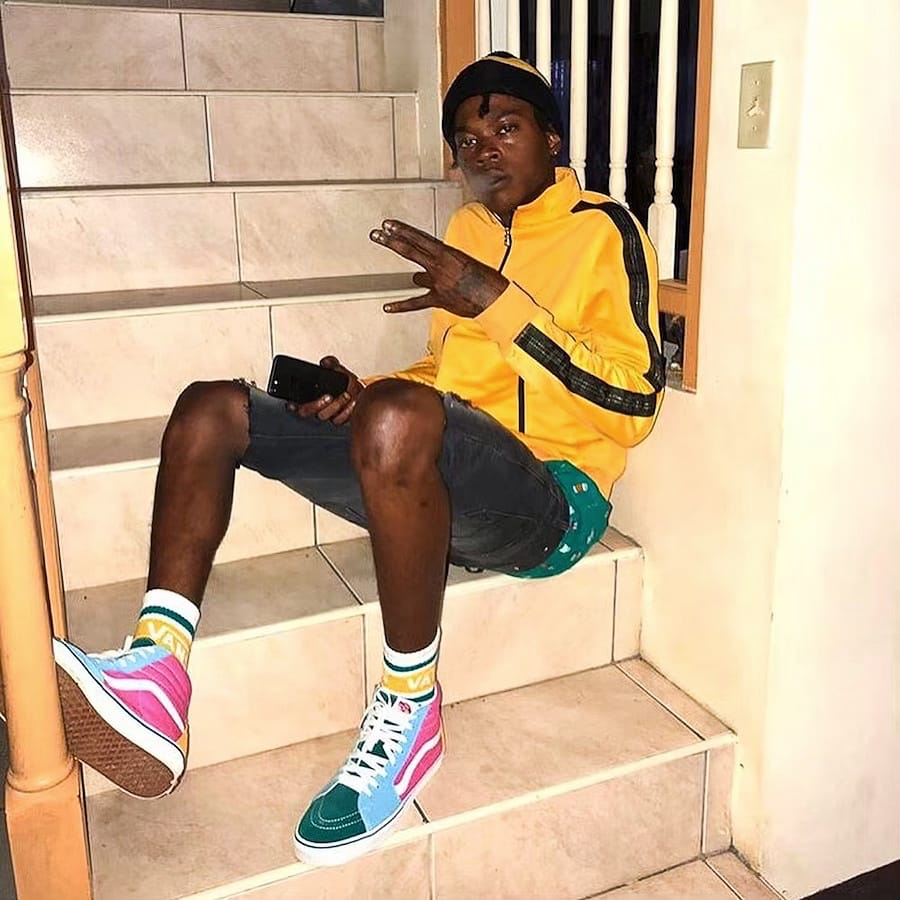 In addition to the success of "50 Bag" and "Rich," Skillibeng's remix of TWani Price's "Honda" single has also been doing numbers.
"The "Honda" remix a cause flame a road, and what this means for Skillibeng to have so many songs a do well a road, is just a representation or reflection of the work weh we a put in how long. Dis a we work, we occupation, and so we affi do what's necessary. Skillibeng just a write and record hot songs fi di people dem. Dat a my duty.
"Me have every intention fi have longevity inna di music and based on what the fans are saying, I'm going to be around in the industry for a long time." he told reporters last week," he added.