Spice has made history by becoming the first female Dancehall and Caribbean artist to receive an honor from Harvard University's Caribbean Club.
The "Duffle Bag" deejay, whose real name is Grace Hamilton, accepted the Harvard Caribbean Club "Entertainer of the Year" award in recognition of her talent and contribution to the music industry at the club's third annual Jubilee, titled "Many Nations One People," hosted by the fellow Caribbean influenced starlet Jessie Woo, on February 29th.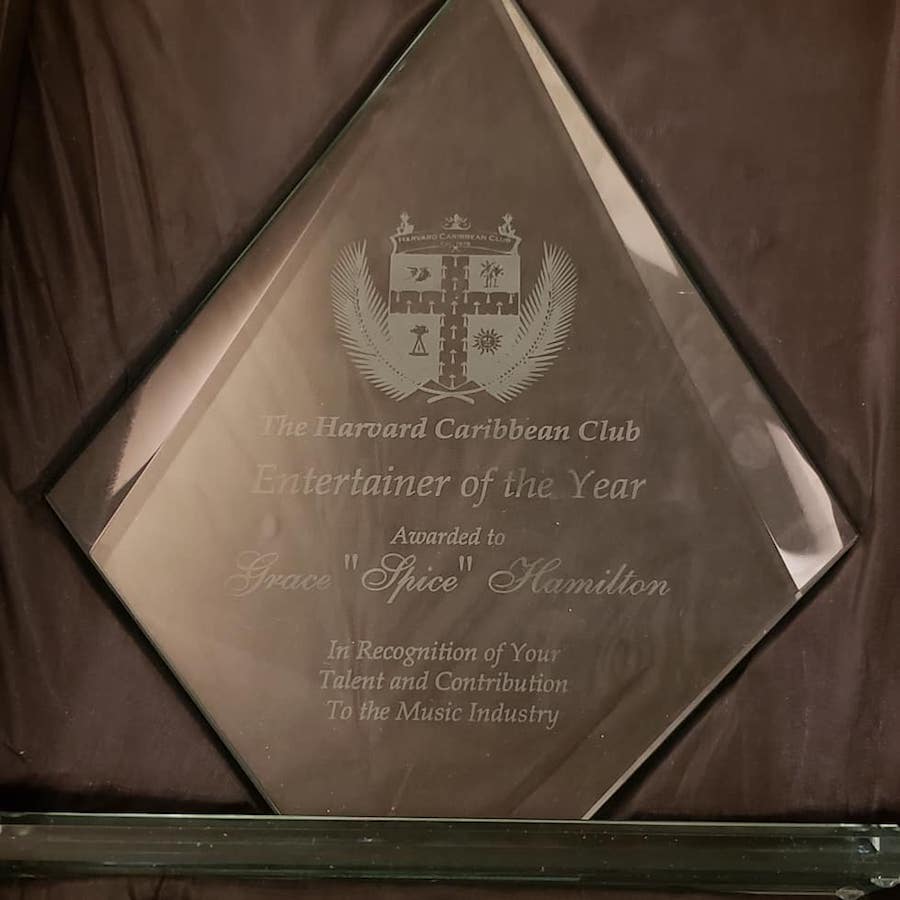 During her acceptance speech, the singer took the audience down memory lane as reflected on her humble upbringings as an impoverished girl.
"Who would have known me, the little poor girl outta Old Braeton out of Jamaica, would be standing here today? I remember days when I used to walk to school miles and miles… I used to promise myself that I'm going to make it one day," said the entertainer, who attended St Catherine High School in Jamaica.
She closed out her speech by stating how she turned the negatives into positives and became successful.
"Them use to seh nah guh reach now where she too black, she too fat, she too slack. What I did, I turned those words around I remixed it. When they say I'm too black me seh I'm black and beautiful and me nah bleach; When they say I was too fat, me seh me bank account fat though; When they say I was too slack, my slackest songs to this day is "So Mi Like It" with over 87 million views on my Vevo," Spice added.
Spice also took to Instagram to show fans her appreciation for their warm compliment.
"Thanks @gfxmuma for making this banner, and Thanks to every one for all the warm complements, notice mi no left mi Jamaica flag ?????? ? #TeamDancehall #TeamJamaica ?? I appreciate you all so much #SPICEGANG ??? We did it again @royalfudgestyling," she captioned the post.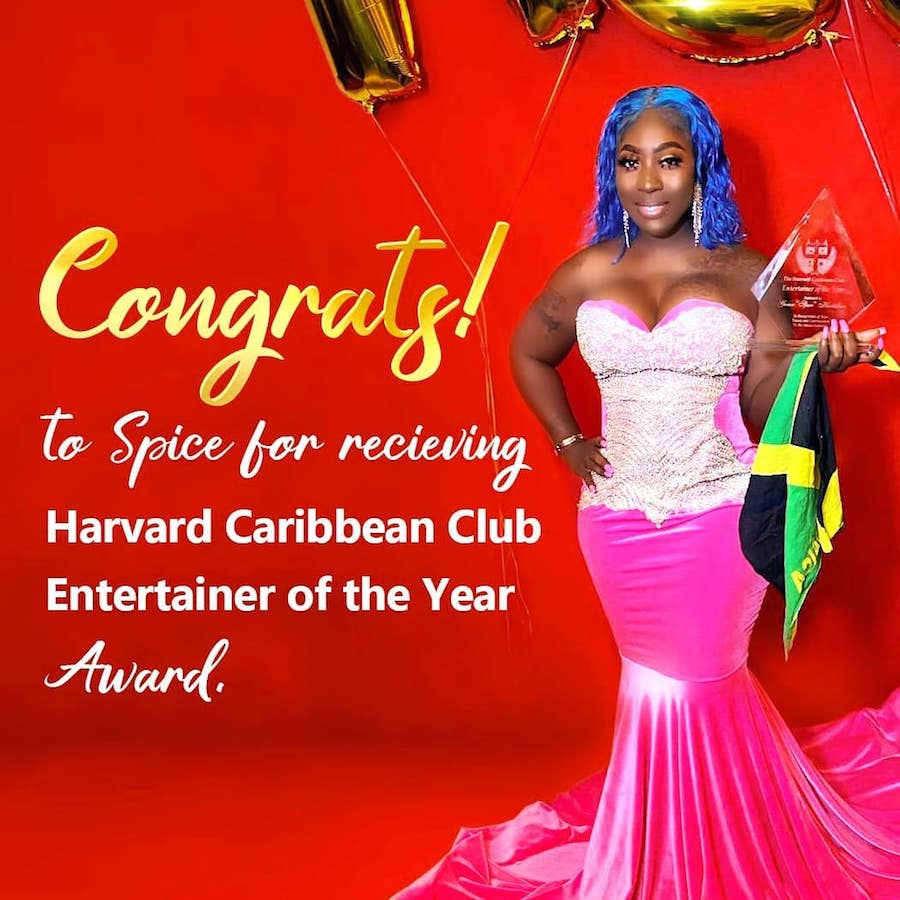 With Billboard-topping and charting music, a worldwide impacting nonprofit, releasing two sets of music inspired makeup lines titled 'Piano Make Up Palette' and 'Microphone Brush Set,' launching her hair company "Faces And Laces," the Jamaican entertainer is deserving of this prestigious award.
Spice has been showered with praise from fans and industry players since receiving the award from the world-renowned institution.
No tags for this post.