Tessanne Chin has tied the knot with Brandon, the father of her unborn child.
The Jamaican songbird got married on Sunday, October 6, 2019 based on the caption on her Instagram post in which a wedding photo of the couple was revealed.
Tessanne Chin made the announcement on to her 207,000 followers via her Instagram over the weekend.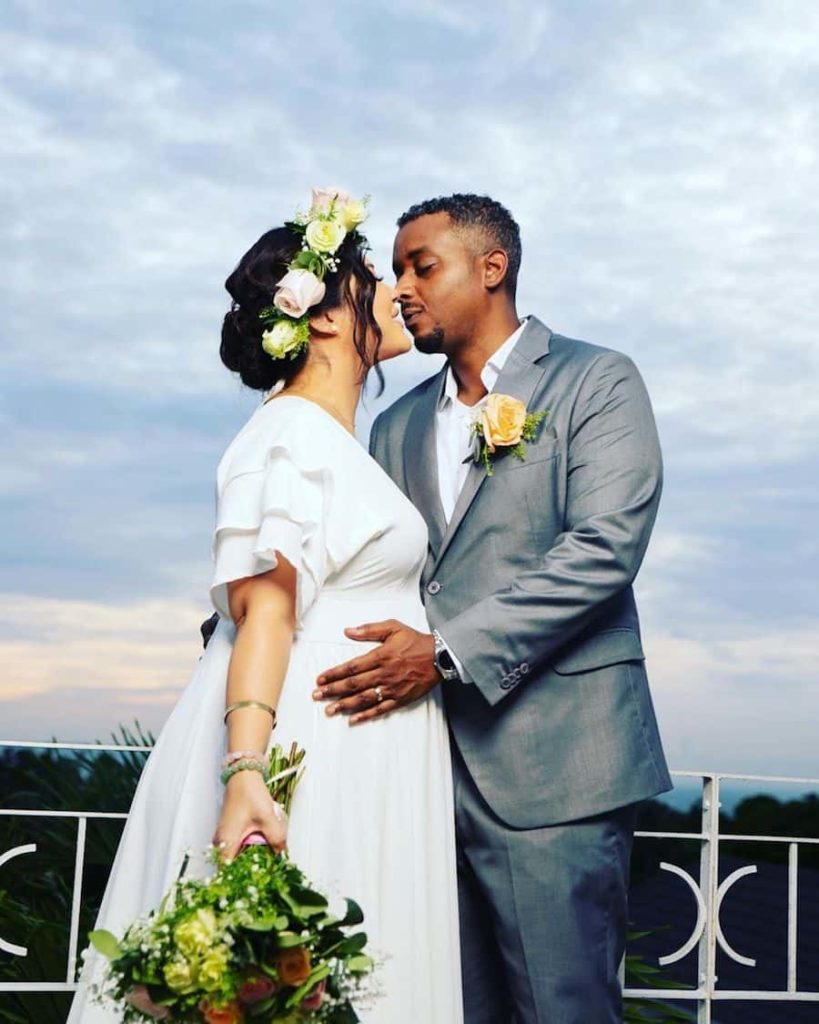 "❤️06.10.19❤️," the singer captioned her wedding photo with Brandon.
On September 10, Tessanne chin announced that she was expecting a child with her new husband. Chin shared a photo of her kissing a 'mystery man' in the background of a photograph with pink baby shoes in the foreground.
While not a lot is known about the groom, Tessanne is a household name in Jamaica and in the music industry. She shot to stardom following her win of Season 5 of NBC's reality TV singing competition, The Voice in 2013. She was a member of Adam Levine's team, a judge on the show and the lead singer of the rock band Maroon 5.
This is the second marriage for Chin, who was previously married to broadcaster Michael Anthony Cuff, Jr. in 2011 after a year-long engagement. The couple divorced in 2015.