Tommy Lee Sparta's 6-year-old daughter is recovering at home following a shooting on March 22 in Montego Bay, St James.
The child was shot in the arm during a gun attack in the community of Flanker.
The incident claimed the life of an 8-year-old boy. A 22-year-old man and a 53-year-old man were also shot and injured.
The police reported that about 5:00 p.m., three men had a dispute in the community, which Tommy Lee Sparta, hails from. An argument ensued and two of the men reportedly opened gunfire at the third man, hitting him.
The daughter of the Jamaican entertainer, whose real name is Leroy Russell, was visited at home by members of the security forces with whom she posed for a photograph.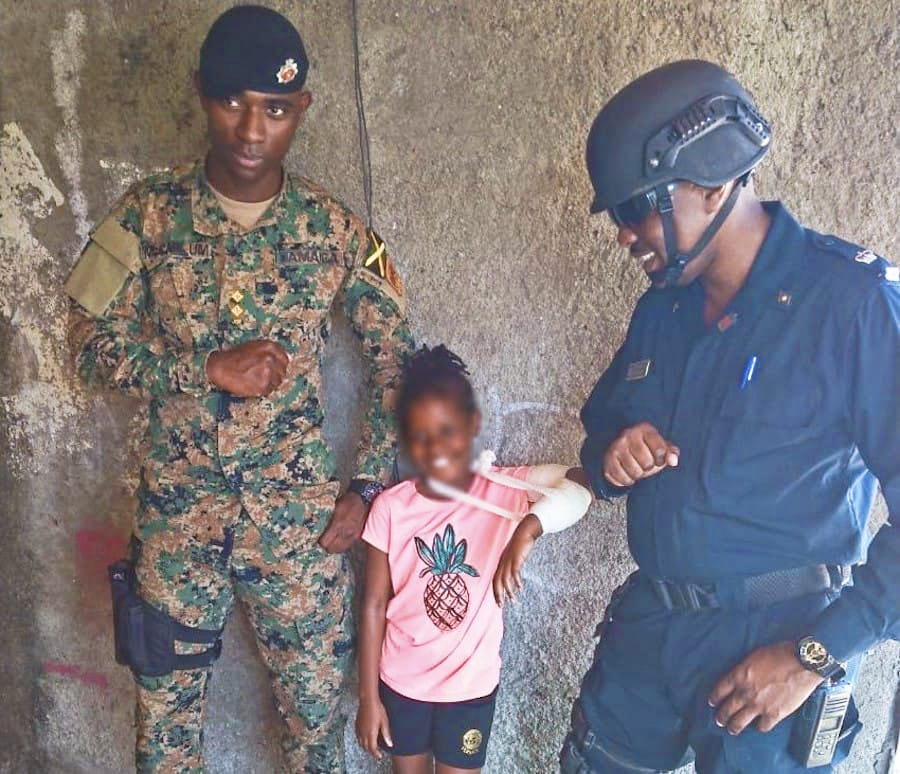 A source close to the "Not A Badness" deejay told Hype Life Magazine that the child is recovering well and is in good spirits.
Tommy Lee Sparta's manager, Nicole Taban, told media reporters last week Tuesday that the entertainer is hoping for a speedy recovery for his daughter.
"This is naturally a very difficult time for him and his family. He is praying for her quick recovery and is spending all his time with his friends and family," she stated to The Jamaica Observer while indicating that that child was is in stable condition and was "doing pretty well."
Nicole Taban, who is the head of Boss Lady Muzik record label, also posted a statement about the incident via Instagram.
"There was a shooting incident in the community of Flankers ( St James parish) on March 22nd, 2020. Unfortunately, Mr. Leroy Junior Russell AKA @tommyleesparta's young daughter suffered an injury. She was transferred to the hospital and is currently in a stable condition. On behalf of Boss Lady Muzik's team, we ask for everyone especially fans to respect Mr. Russell's privacy during this difficult time and pray for the speedy recovery of his young daughter. Thank you," the post read.
Fans of the Tommy Lee Sparta took to social media to show their support for the Dancehall artiste.
"My condolences guzu man and speedy recovery to your likkle princess ? mi g, god knows best tho guzu man ????????Gwan wul dem," one user commented.
"Hope she makes a full and speedy recovery and the family are given the privacy they're asking for…," another added.
Tommy Lee Spart is known for songs such as "Under Vibes," "Spartan Soldier," "Rich Badness," "Psycho" and "Spartan Angel."