Vybz Kartel Drops New Album 'Of Dons and Divas'
Dancehall star Vybz Kartel releases his highly-anticipated album, "Of Dons & Divas."

Vybz Kartel's highly-anticipated new album "Of Dons & Divas" is out!
The 18-track project, which was produced by Short Boss Muzik and Vybz Kartel Muzik, was released on Friday (June 26).
Among the features are his two sons, Likkle Vybz and Likkle Addi, as well as Tommy Lee Sparta, Daddy1, Teejay, Squash, Skillibeng, Sikka Rymes, Lisa Hyper, Lisa Mercedez, and others.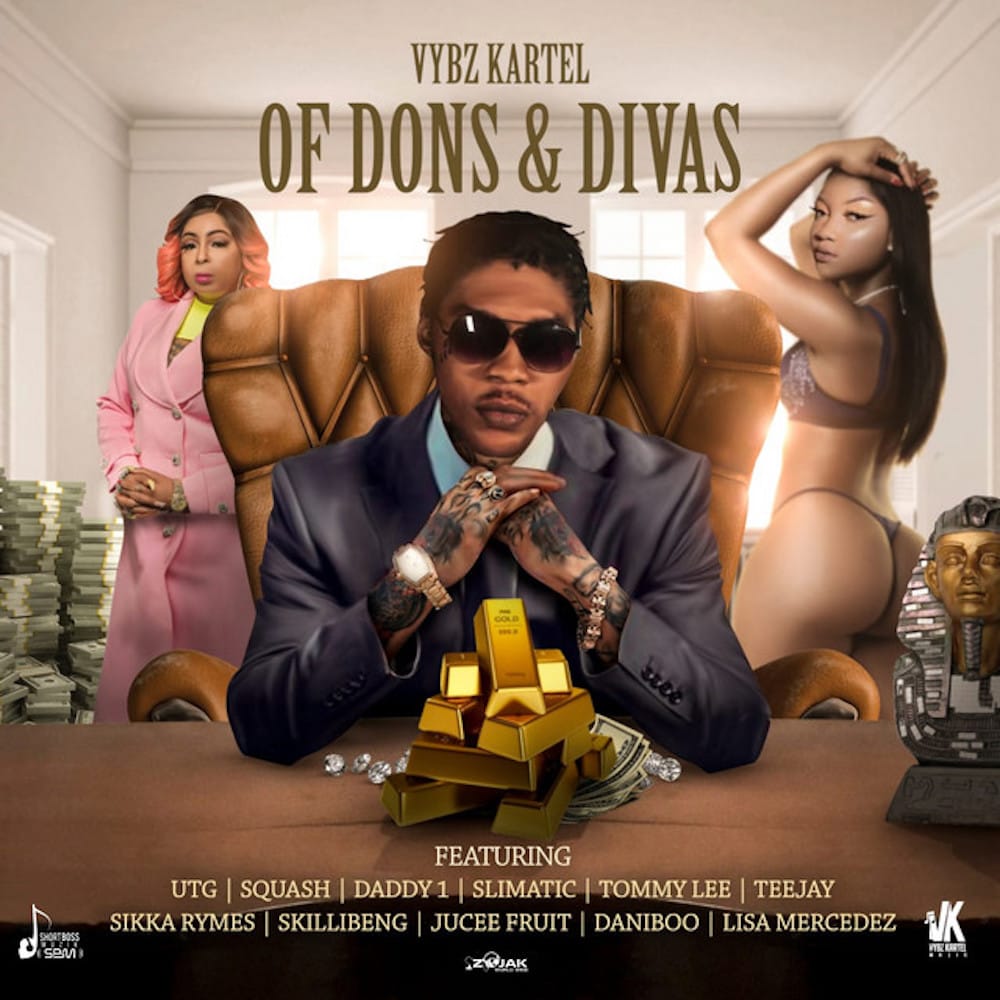 Reverting back to his Dancehall roots, Vybz Kartel's "Of Dons & Divas" comes on the heels of "To Tanesha," which was released earlier this year.
Distributed by Zojak World Wide, the album is available for purchase and streaming on all platforms including Spotify, Apple Music, Google Play Music, and Tidal.
Stream "Of Dons & Divas" by Vybz Kartel.
Of Dons & Divas Tracklist
1. Nice Tingz (Intro) [Divas]
2. Nice Tingz [Divas]
3. Cute Rider [Divas]
4. Cute Rider (Reggaeton Mix) [Divas]
5. Bad Gyal (feat. Skillibeng, Jucee Froot & Tommy Lee Sparta) [Divas]
6. Say A Praya [Divas]
7. No Prison [Divas]
8. Pretty Butterfly (feat. Lisa Hyper) [Divas]
9. Stay With Me (feat. JonFX) [Divas]

10. It Was Heaven [Divas]
11. Presidential (feat. Sikka Rymes & Daddy1) [Dons]
12. State Evidence (feat. Lisa Mercedes) [Dons]
13. Militant Coup (feat. Likkle Vybz, Slimatic & Likkle Addi) [Dons]
14. Depend On You (feat. Sikka Rymes) [Dons]
15. Worldboss (feat. Lisa Mercedes & Redboom) [Dons]
16. Dons & Divas (feat. Danii Boo) [Dons]
17. Big Bizniz (feat. TeeJay) [Dons]
18. Jump On The Beat (feat. Likkle Vybz & Squash) [Dons]
David Meikle
Founder, Creative Director, and Editor at Hype Life Magazine, overseeing content marketing, advertising, web design, social media, and search engine optimization.