Tributes from the Hip Hop community, as well as the Dancehall industry, are pouring in for Pop Smoke, a rising New York rapper who was shot and killed Wednesday (Feb. 19) at age 20.
Jamaican entertainers Vybz Kartel and Popcaan took to social media to express their shock at the loss of the "Invincible" rapper.
"R.i.p. @realpopsmoke Jah know youth mi feel away condolences to your family. We never met but you fully Gaza n we fully smoke! ??????SIP Dawg," the "Fever" deejay captioned a photo of the slain artiste on Instagram, sending his condolences to Smoke's family even though the two artistes never met.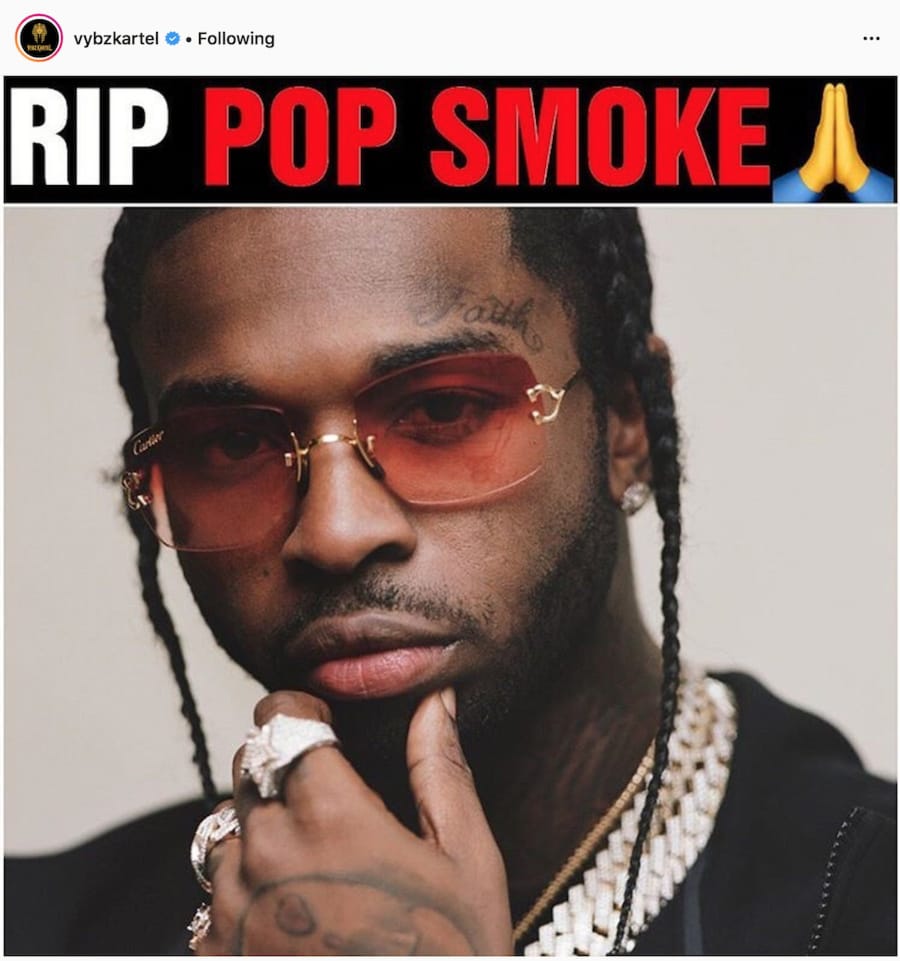 "RIP bro my condolence to the family ??‍♂️??‍♂️streets cold inside and outside.. #popsmoke #restupfam," the "Firm and Strong" singjay wrote beside a picture of his rapper friend on the image-sharing platform.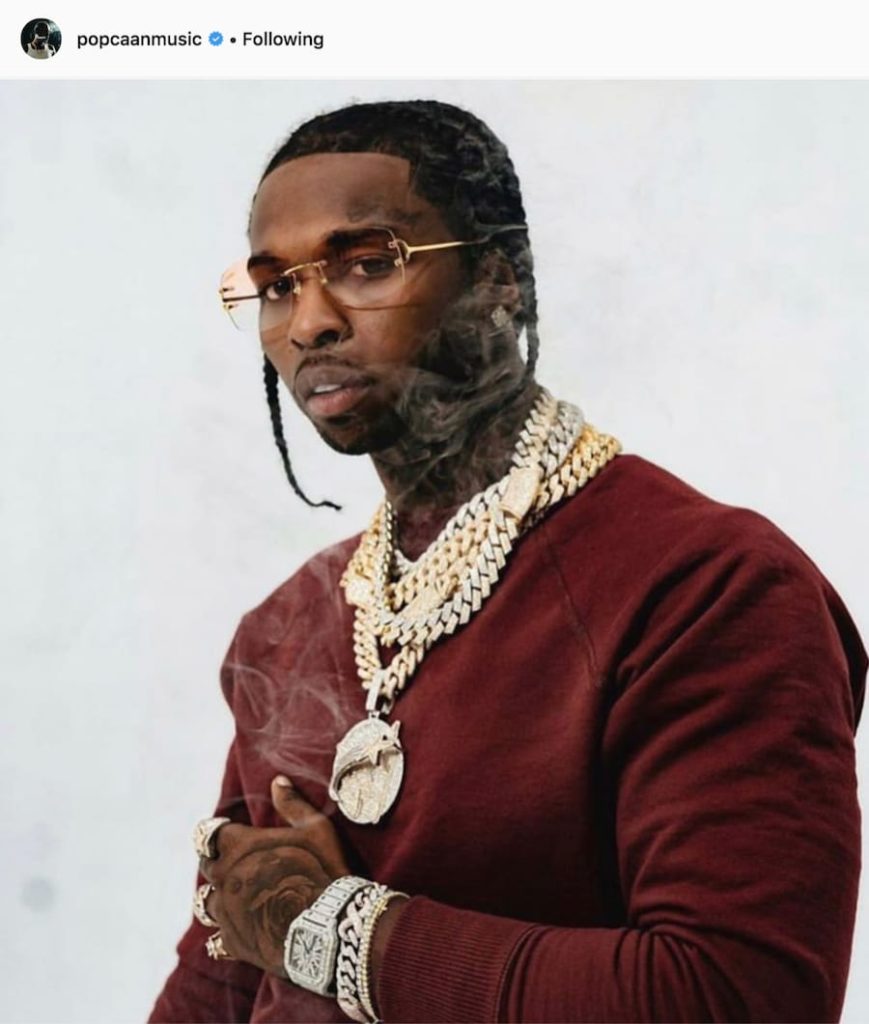 Popcaan also shared a screenshot of direct messages between him and Pop Smoke.
Their conversation reveals how close the two were with the "Silence" deejay giving the rapper brotherly advice.
"Stay out of trouble, your future bright!!! Make sure you on rd when I touch New York this year," the "Inviolable" deejay wrote to the rapper.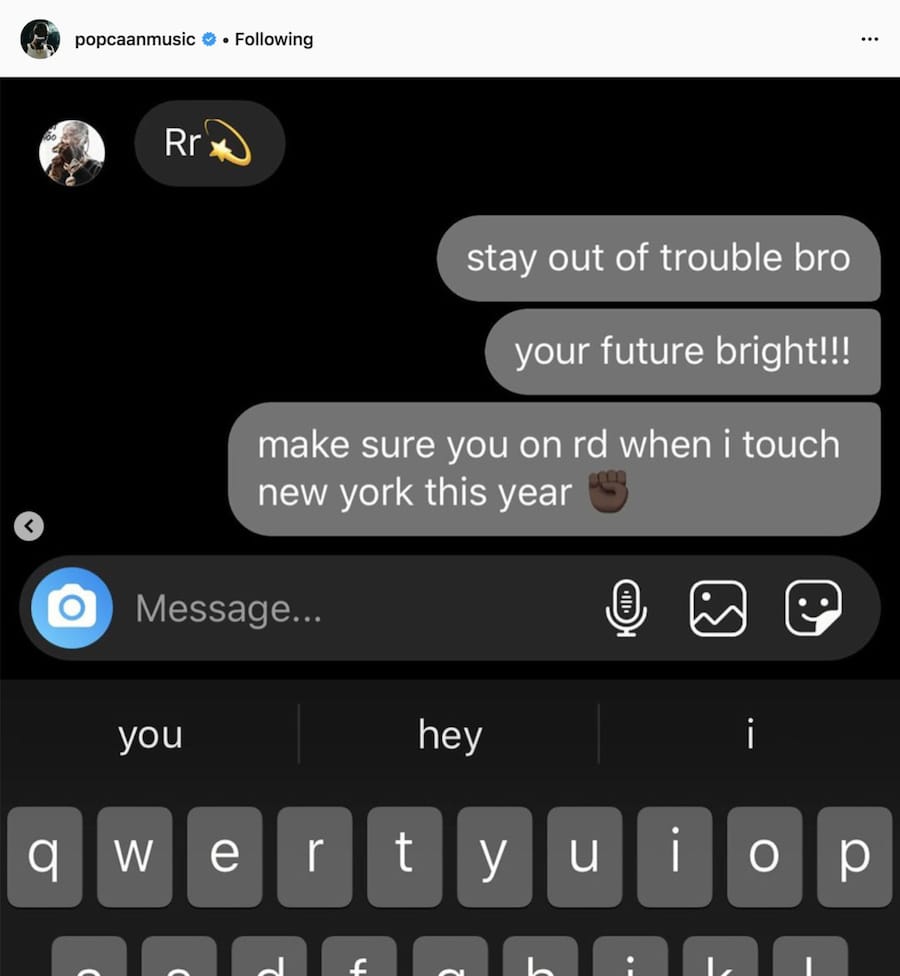 Dancehall deejay Kranium also shared his shock at the loss of Pop Smoke on Instagram, declaring that the rapper was a big fan of the genre.
"We met shortly and chop it up Huge dancehall Fan went as far as playing dancehall during your set and f–k the place up my prayers goes out to your family sleep in peace bro ? #popsmoke," he wrote.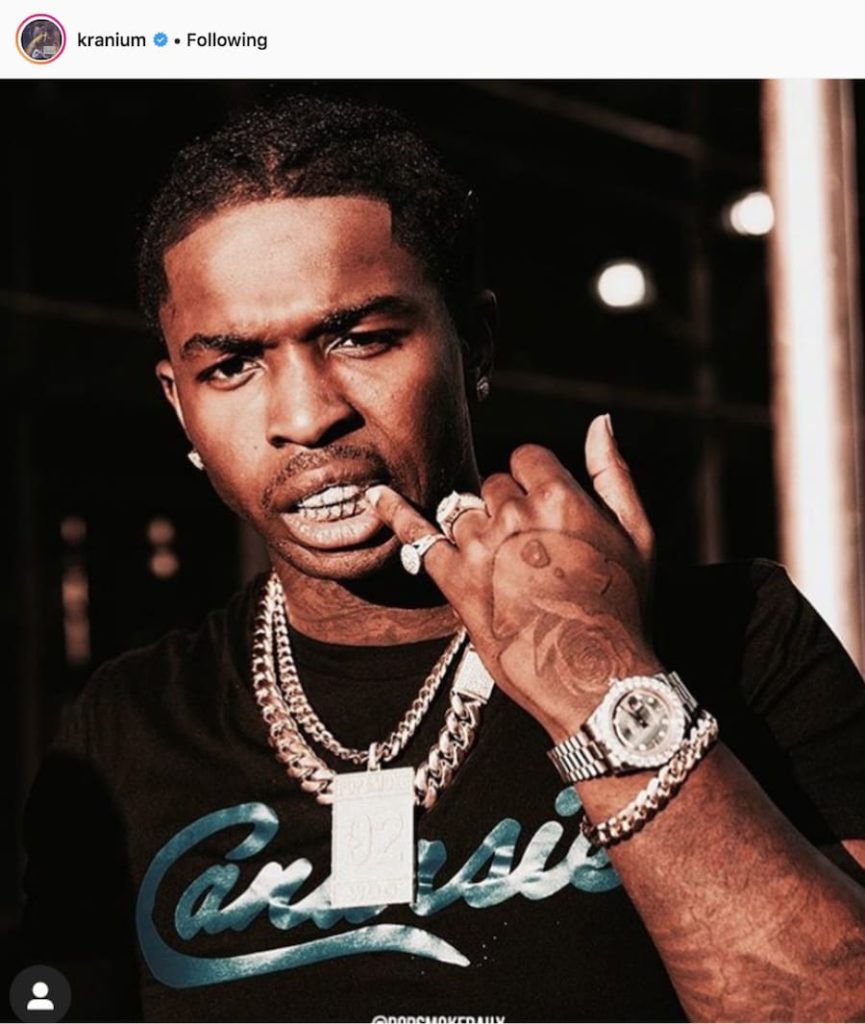 Nicki Minaj, 50 Cent, Chance the Rapper, Kehlani, Juicy J and more American artistes took to social media to honor their own and lament a culture that puts targets on the backs of promising young creatives.
"No such thing as success with out jealousy, treachery comes from those who are close. R.i.P" 50 Cent tweeted.
"The Bible tells us that jealousy is as cruel as the grave. Unbelievable. Rest In Peace, Pop," Nici Minaj wrote on Instagram.
"Rest Up Pop Smoke, you were too young. God Bless and comfort your family. What a crazy trajectory you were on man smh ??????," Chance the Rapper wrote on Twitter.
The "Welcome to the Party" and "Dior" rapper, whose real name was Bashar Jackson, was shot dead during a home invasion in the Hollywood Hills on Wednesday and was pronounced dead at a hospital, Los Angeles police had said, adding that an investigation was underway.
Pop Smoke's sophomore mixtape, "Meet the Woo, Vol. 2," which was released on February 2, 2020, hit No. 7 on the Billboard 200 chart. His debut mixtape, "Meet the Woo," launched last year and has 280 million streams globally.