Eminem's daughter Hailie Jade Scott Mathers flaunts her legs in a fashionable black blazer jacket on social media.
Taking to Instagram on Wednesday (Feb. 12), the 24-year-old Instagram Influencer, who graduated with a psychology degree from Michigan State University, shared a set of photos of herself sporting an H&M blazer jacket and putting her long legs on full display.
"One step at a time," she captioned the carousel post.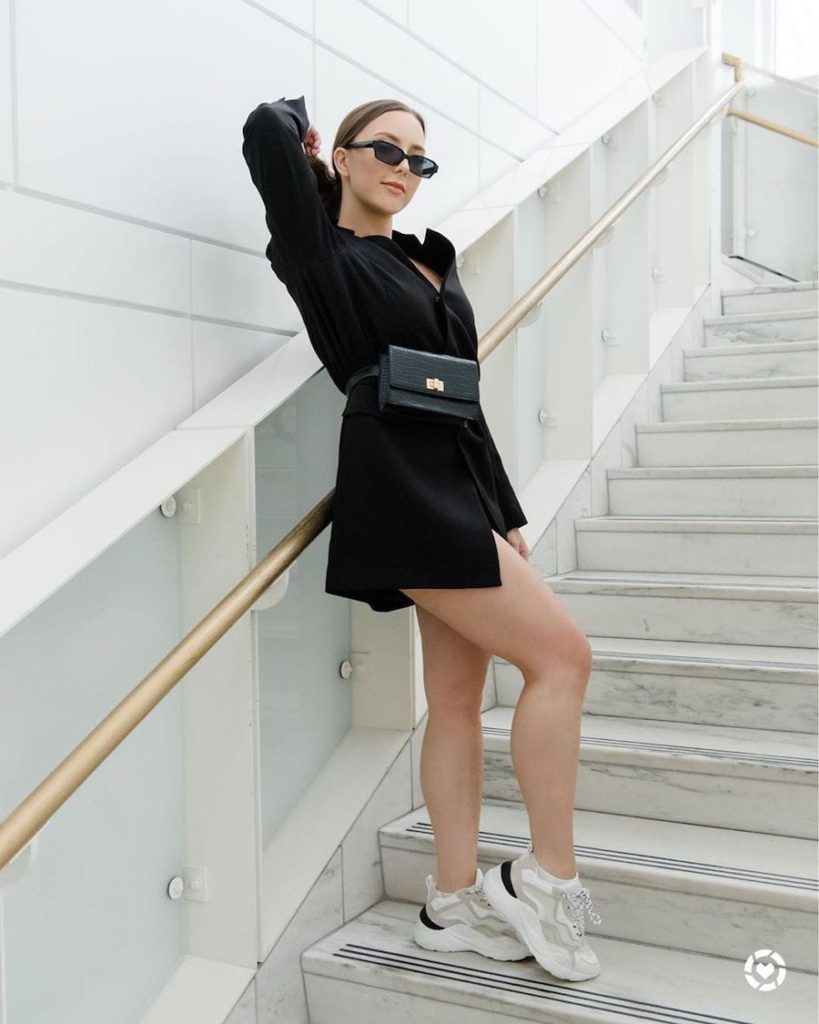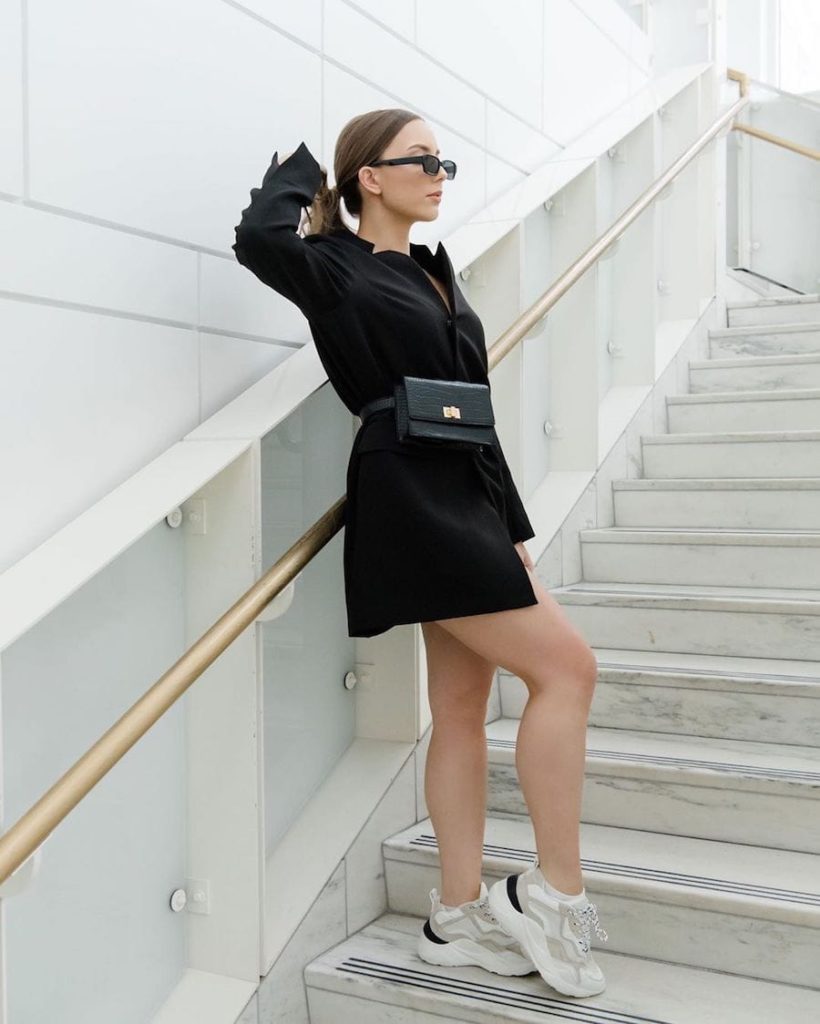 The fashionista accessorized her classic look with a pair of black sunglasses and a black belt bag from Forever 21. She polished off the look with a pair of Topshop Cancun Sneakers.
Hailie was prominently featured in several of Eminem's songs such as "Mockingbird" and "Hailie's Song," but is now breaking away from underneath her famous father's shadow.
In recent months, Hailie Jade Scott Mathers has garnered a large following on Instagram, rising to the status of an "influencer." Her account, which currently sits at 1.9 million followers, includes tons of selfies and professionally-shot photos, usually portraying her posing next to storefronts, crossing the street, or grabbing a drink at coffee shops.
Although Scott hasn't included her father in any of her posts, she revealed that she's maintained a good relationship with Eminem. In 2018, she told the Daily Mail that she sees her rapper dad often and he's very supportive of her.
"Of course, we are very close," she told the publication at the time.