Jordyn Woods showed off her curvy figure in a stunning bikini as she posed in a relaxing-looking pool, letting her followers know she didn't want to be bothered.
Taking to Instagram over the weekend, the social media influencer shared a set of images of herself, relaxing in a pool while showing off her peach-colored two-piece swimsuit.
"Dnd," which translates to "do not disturb," the 24-year-old model captioned the carousel post on Saturday (April 30).
In the pictures, Jordyn Woods is seen sporting her curly hair down and appears to be makeup-free as she flaunts various poses for the camera.
Check out the photo gallery of Jordyn Woods enjoying a "do not disturb" dip in the pool!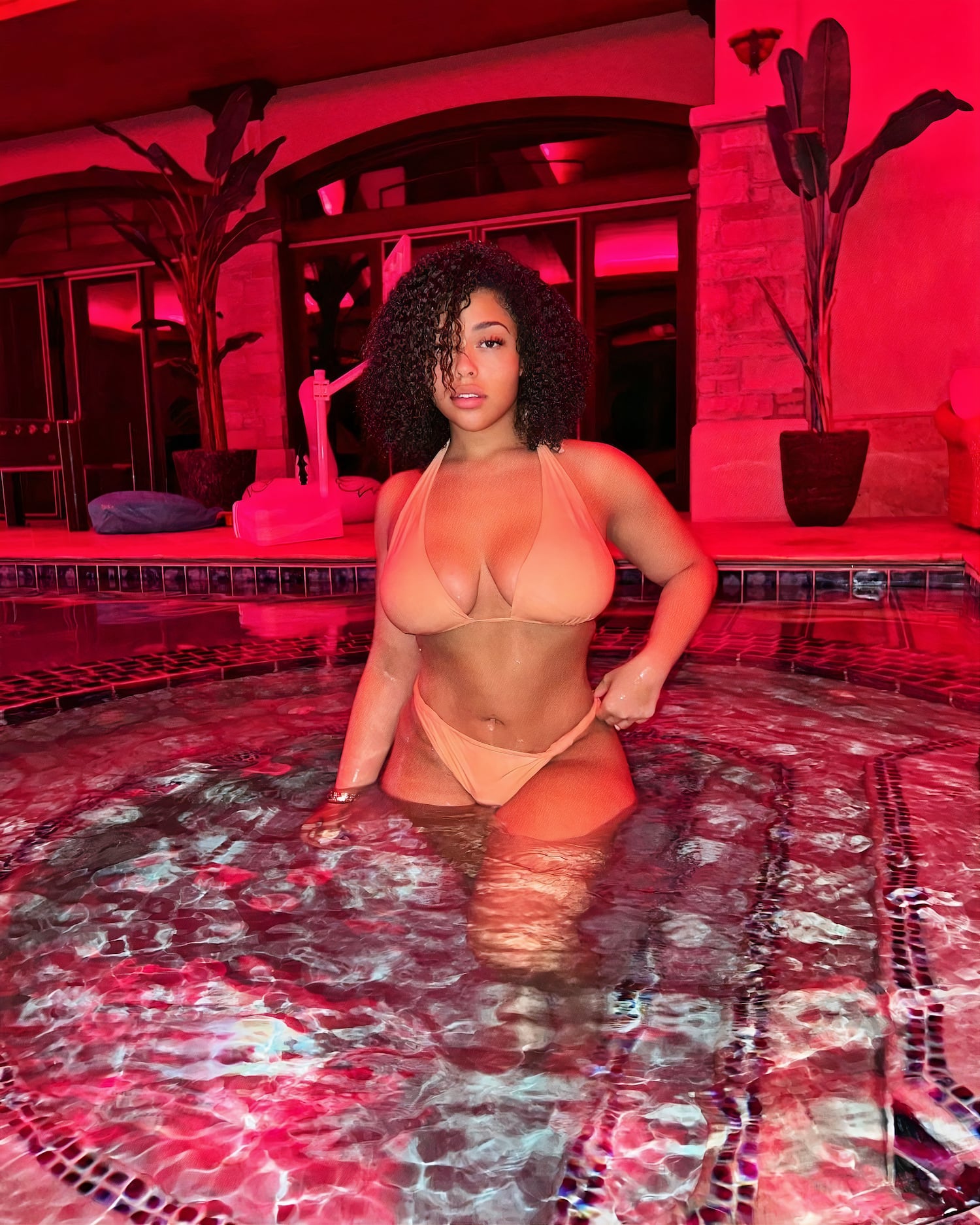 Locked Content*
This section contains content which some viewers may find objectionable.
Parental guidance is recommended for such content.
By clicking on this section, you agree to our terms of use.
It didn't take long for Jordyn Woods' fans and family to respond with compliments and encouragement.
"Sheeeeeeesh," her younger sister, Jodie Woods, commented.
"Damn girl!!!!!! I literally gasped 😍😵," one follower wrote
"Hotness overloaded 🔥," another added.
"Honestly my goodness!!! I had to come back and comment again cause the material!!!!!," a third user exclaimed.
Jordyn Woods has been candid about her struggles with body image and the impact her upbringing in Hollywood had on her self-esteem.
In 2016, she told the Cut that she wants to become a body-positive influencer, advising young girls who are struggling with self-image to "accept it."
"We're all given this vessel, this body, and we all have a purpose. For me, if there's something I don't like about myself, I'll accept it. The sooner you can accept it, then you can work on making it better," she told the publication.
In October 2019, she revealed that previous criticisms about her physique "completely broke" her and that her "lowest moment" was being captured for the first time by the ¨paparazzi while hanging out with her friend Willow Smith.
"I remember sitting in front of my computer reading it, and tears just started coming out of my eyes. I couldn't understand how grown people could sit and pick apart a young girl," she said.
"Reading those comments at 12-13 years old was probably the most heartbreaking thing to me ever," she added.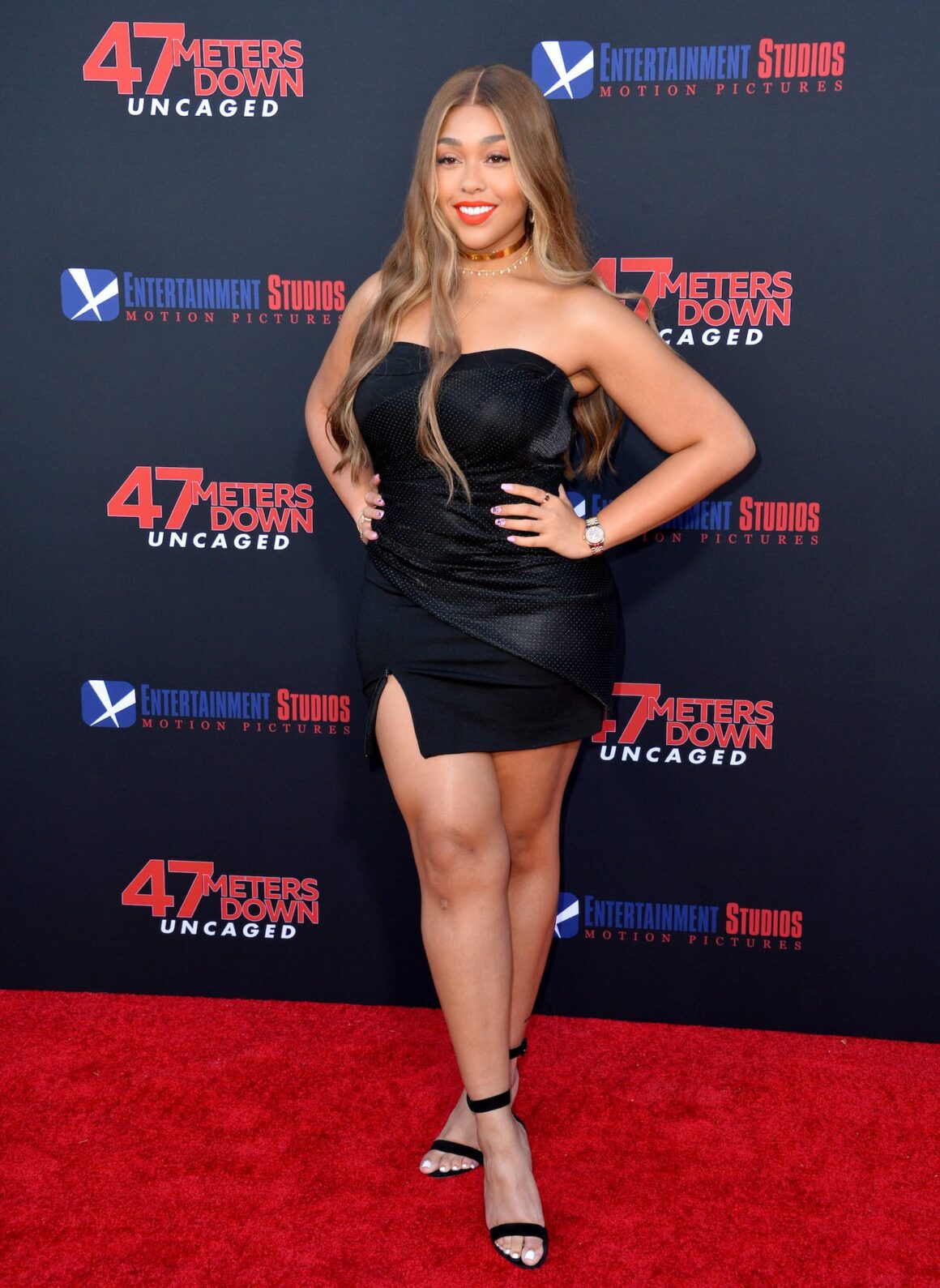 Jordyn Woods is known for her appearance in the reality TV show Life of Kylie. In 2019, she was the eighth-most googled person in the United States and the tenth most googled person worldwide. During this period, she made her acting debut on an episode of Grown-ish, in which she played Dee, and later had a leading role in a 2020 BET+ film Trigger as Vanessa Mass.
The American socialite had a well-publicized friendship with Kylie Jenner until February 2019 when Woods was accused of cheating with Tristan Thompson, who was at that time dating Khloe Kardashian, Kylie Jenner's half-sister. Kylie and Jordyn cut ties and did not remain friends after the incident.
Since 2020, Jordyn Woods has been officially dating NBA player Karl-Anthony Towns.