Kim Kardashian has taken the internet by storm after releasing photos of herself wearing a new pricey piece of jewelry.
The 41-year-old SKIMS founder took to Instagram to show off a massive new piece of personalized diamond name chain.
During golden hour, the Keeping Up With the Kardashians star struck a pouty pose in the glamorous photos.
She wore an all-grey outfit, including a high-neck tank top, a cropped puffer jacket, and tight leggings.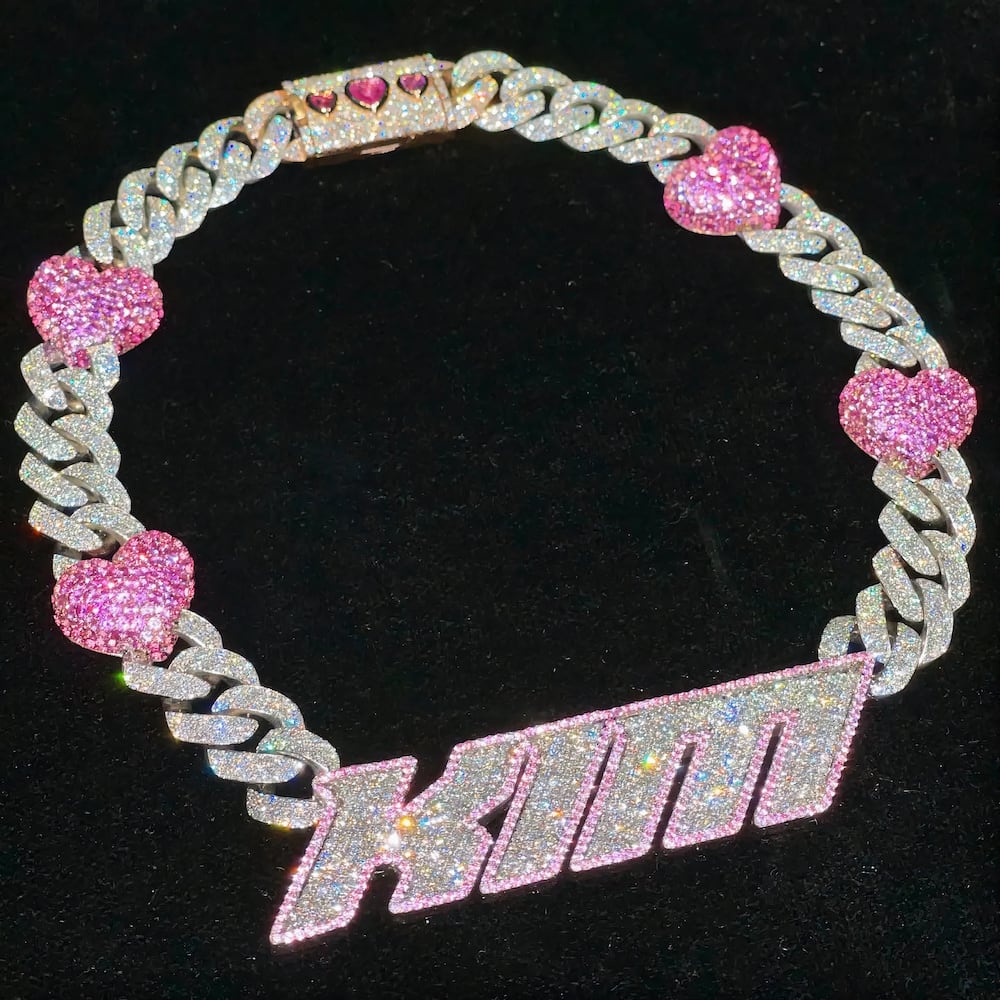 Eric, who runs Mavani & Co Jewelers, has also created custom pieces for stars like Elon Musk and Lil Baby.
Fans reacted positively to Kim's post, stating that the new necklace is a perfect match for her new open-hearted and high-spirited post-divorce personality.
Meanwhile, others speculated whether or not the model is experiencing a "midlife" crisis.
"She screams midlife crisis to me," one user commented on Reddit.
"Yeah. I gotta imagine a midlife crisis is harder for the rich and famous than us normies. She's in it deep," another agreed.