Shenseea shared a set of hot swimsuit photos on social media while saying farewell to 2021 and hello to the New Year.
The Jamaican singer took to the beach and flaunted her very curvy beach bod in a Jamaican flag printed monokini designed by Romeich Wear.
"Last day in 2021, Good Vibes Only ??," she captioned the carousel post via Instagram on Friday (Dec. 1).
In the images, the 25-year-old bombshell can be seen working her angles with a sultry look on her face.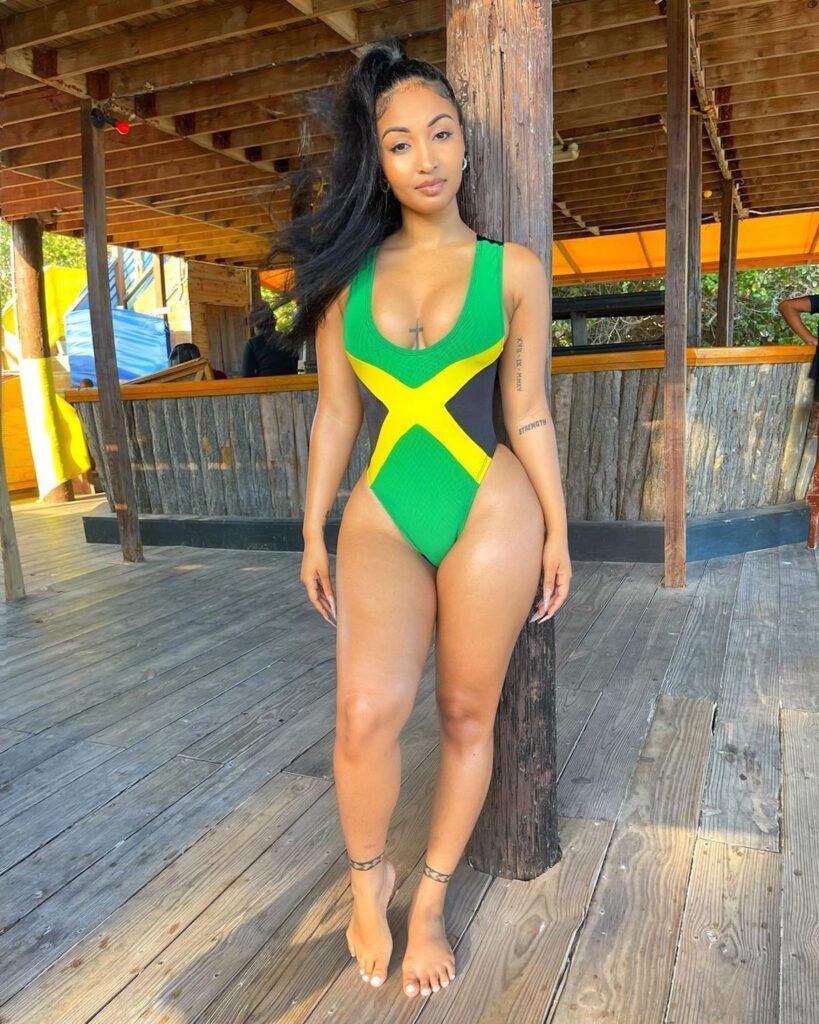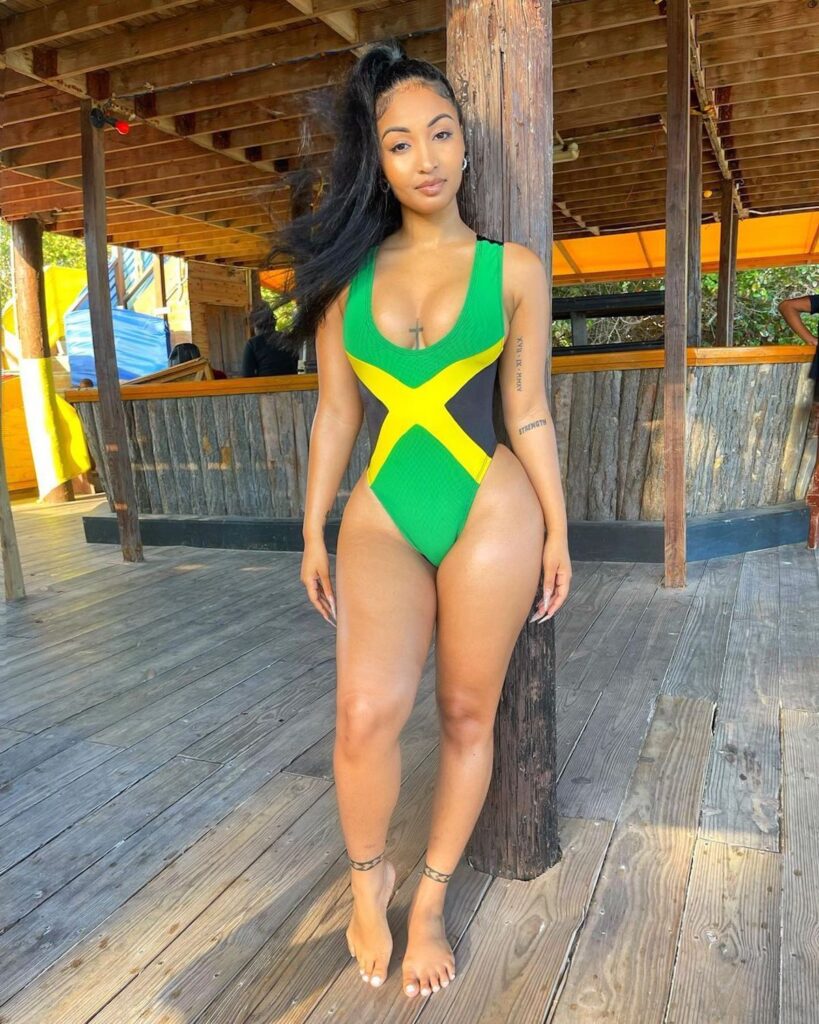 The "Blessed" singer sported light makeup and stiletto fingernails with a long-length, high ponytail hairstyle. Her smooth, glowing skin and thick thighs affirmed that Shenseea takes her skincare and fitness regimes seriously.
Shenseea's post proved popular with fans and celebrities alike, racking up 600,000 likes in one day. Hip Hop mogul Sean 'Diddy' Combs dropped a fire emoji while her former manager Romiech called her "JAMAICA Finest" before adding that "the greatness will continue 2022."
"This the weight ?," music producer Rvssian commented.
"Body is crazyyy," R&B singer Chloe Bailey chimed in.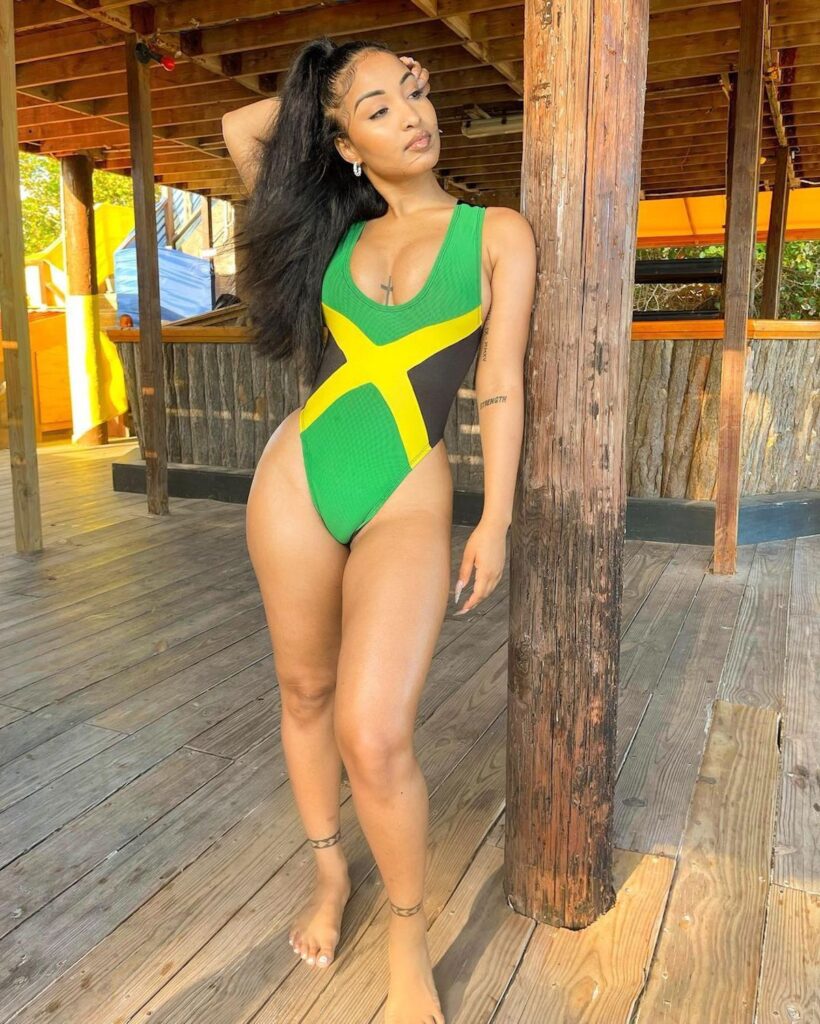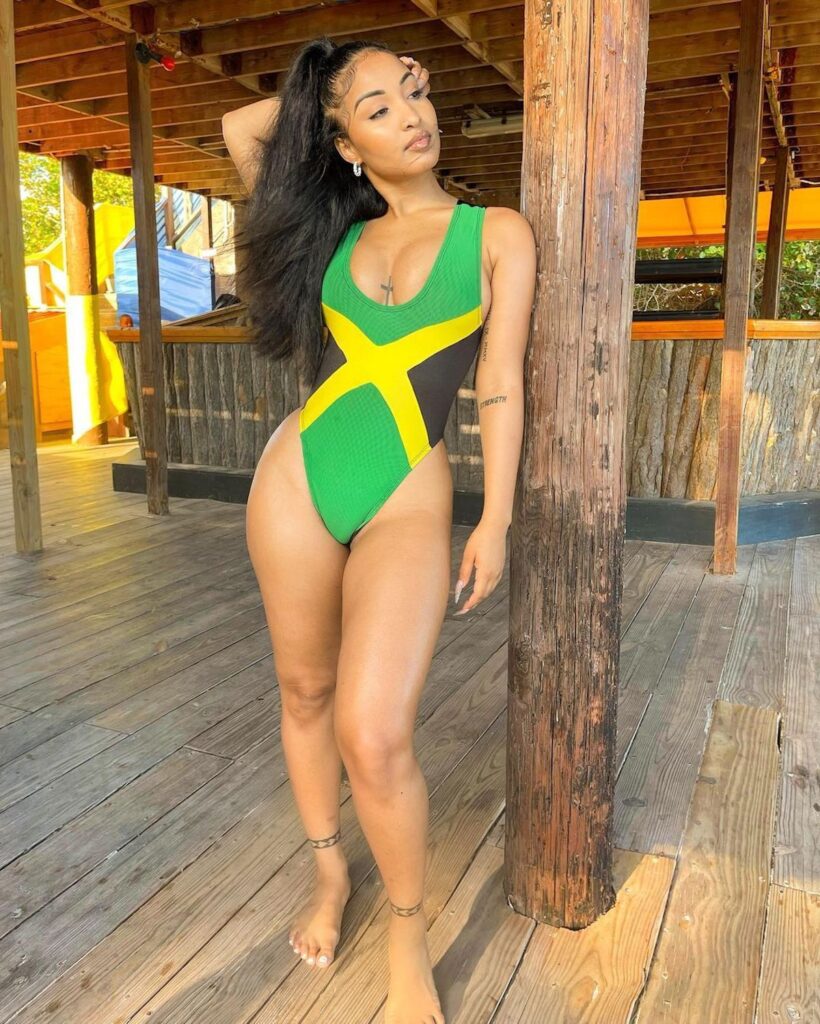 Shenseea has been quite the jet-setter lately and has just returned to Jamaica for the Christmas holiday after traveling to Dubai and Florida. The "Loodi" singer wasted no time reuniting with her island crew to see the sights and enjoy some much-needed fun.
Aside from her anticipated live performances and new music releases, Shenseea's long-awaited studio album is in the works and is set to be released in the first quarter of this year under Rvssian's Rich Immigrants label in collaboration with Interscope Records.
In the meanwhile, check out Shenseea's photos and leave your reaction below!