Shenseea showed off her curvy figure in a yellow swimsuit at the pool!
The Dancehall artiste recently shared several photographs of herself sporting a one-piece swimwear while holding a Boom energy drink.
The images come after the "Blessed" deejay revealed last month that she has added the beverage company to her growing list of corporate endorsements. In celebration of their 10 year anniversary, Boom signed Shenseea as their newest brand ambassador.
"Now, y'all know Ass Out aint my style but I fxck with it every once in a while ?.. I'm excited to be the Newest Ambassador for @drinkboomenergy ??#10xShen=10 #BOOM ?," Shenseea captioned her carousel post via Instagram on March 26.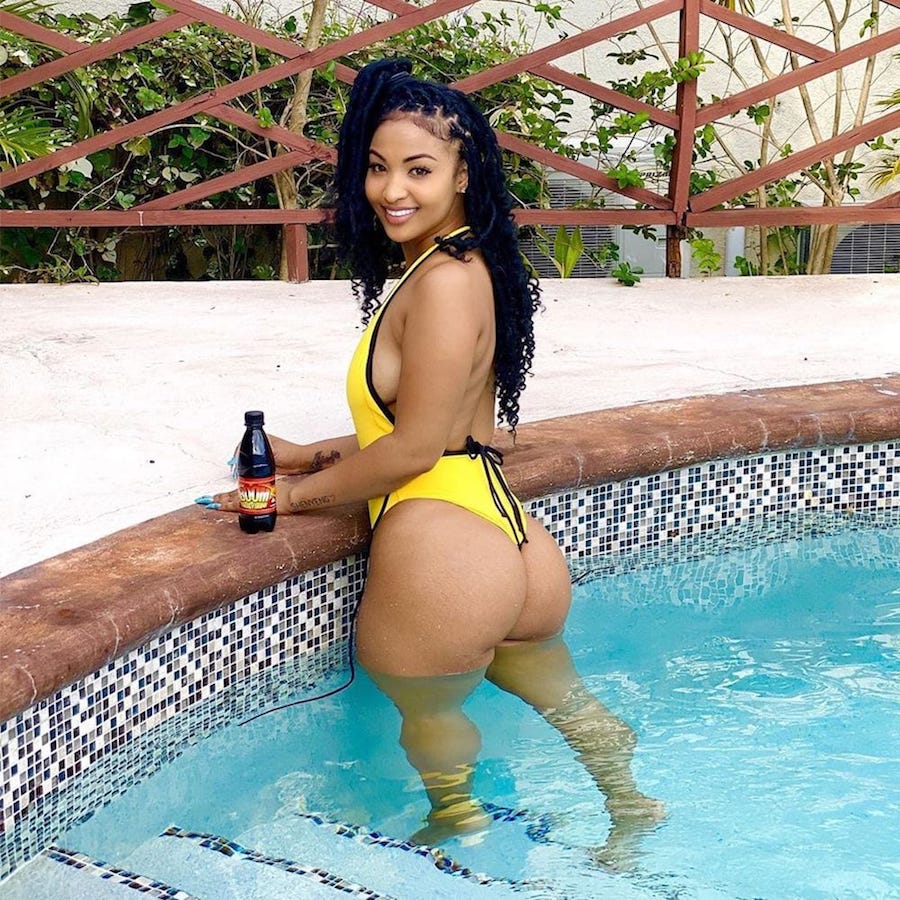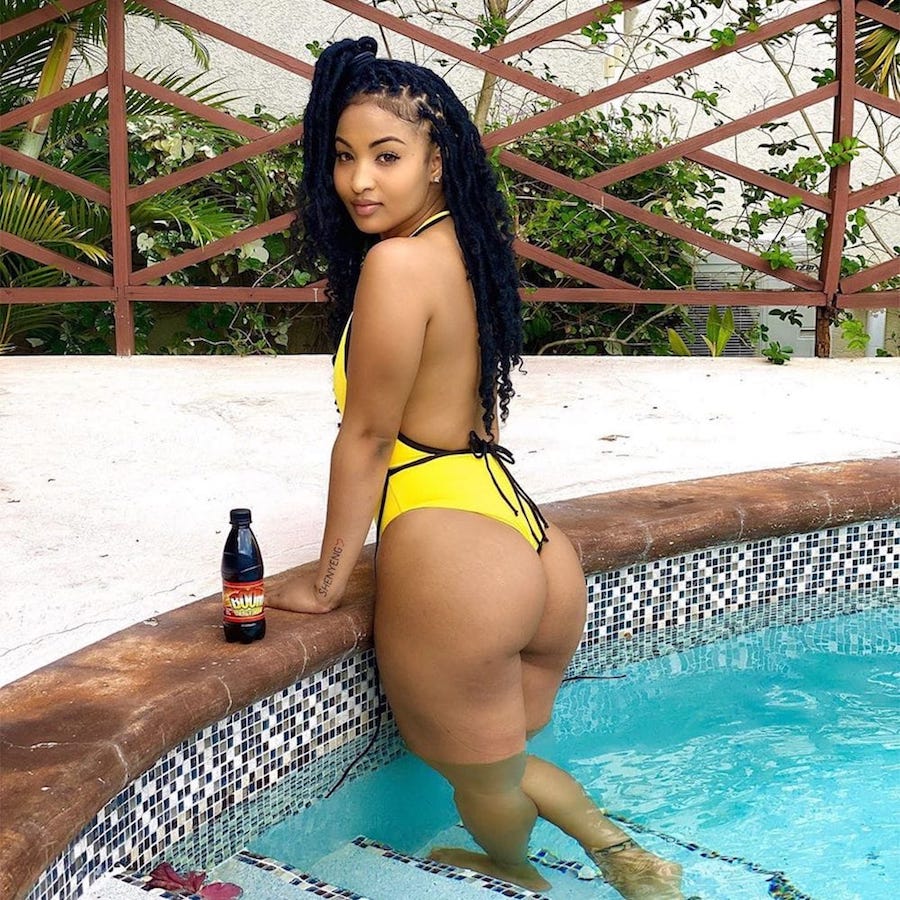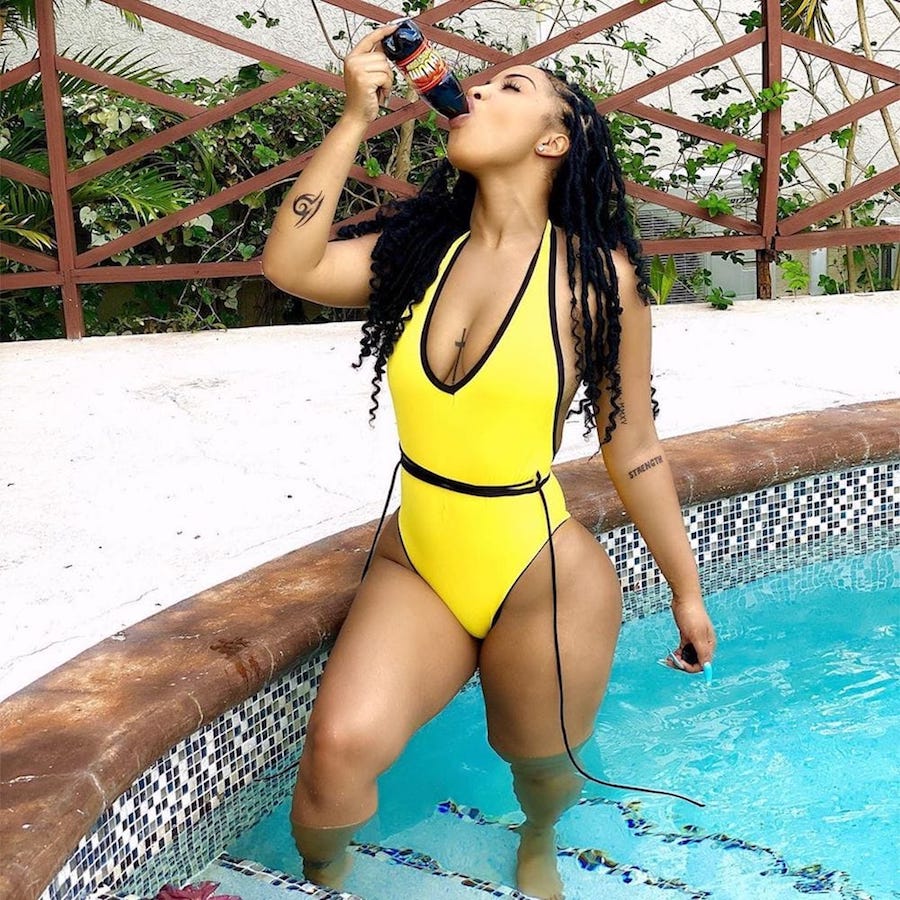 Shenseea, who is already a brand ambassador for Campari Jamaica and had partnership deals with Pepsi and telecommunications giant FLOW, said that it's no secret that she has received many endorsements in a short space of time.
"All I have accomplished is based on hard work and dedication, as well as the fact that I'm a part of a team," she told the Jamaica STAR last week.
"Romeich Entertainment is a great team that works a lot with these corporate companies, and manager-wise, Romeich is very aggressive, so he always gets the job done. He has great ideas on how to incorporate the artiste with the brand, and that's how we keep winning as a team," she continued.
"It's always a good feeling when you get signed to a corporate company because it shows that your work is being recognised on such a large scale that people outside of music want to work with you," she added.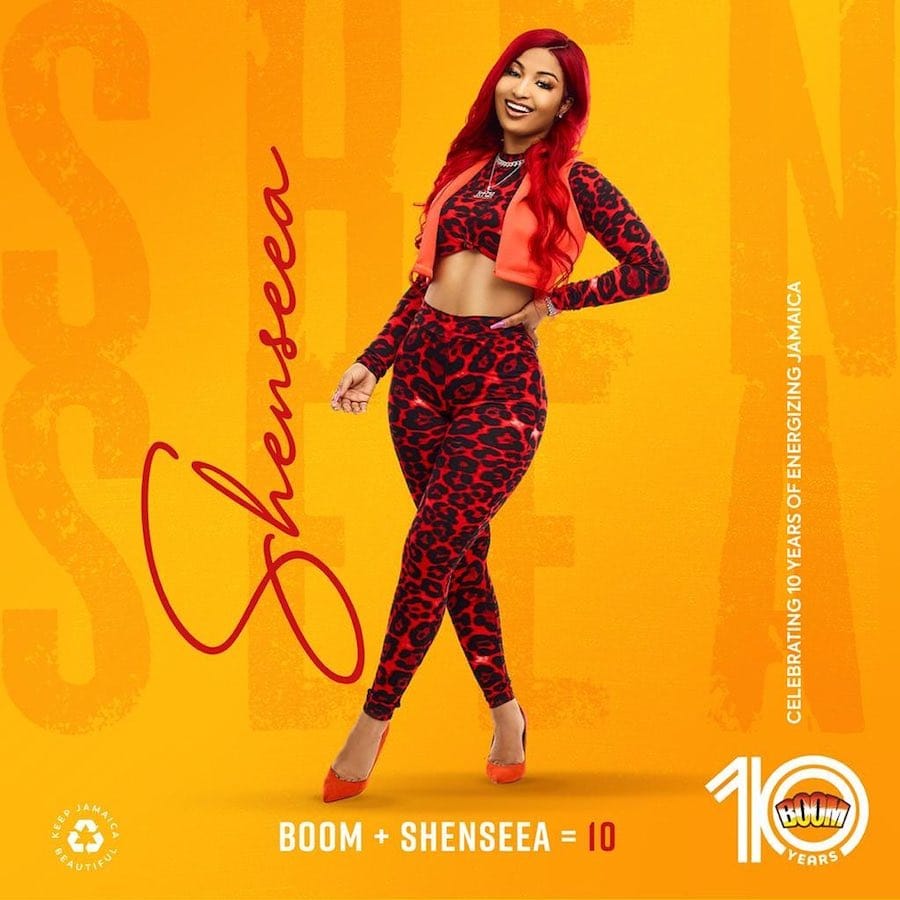 The latest endorsement deal will see the "Trending Gyal" singer appearing in TV and print ads, as well as producing jingles for radio.
Shenseea, whose given name is Chinsea Lee, is not the first musician to represent the brand in this capacity. Previously appointed entertainers include Chi Ching Ching and Vanessa Bling.
In 2010, BOOM Energy Drink became Jamaica's first locally manufactured energy drink. The brand has asserted itself as the market leader, partnering with Buju Banton for his "Long Walk To Freedom" concert in Jamaica last year and recently signing Shenseea.