Sofia Richie sported the perfect Valentine's Day gift while posing with a special memento from her relationship with her ex-man, Keeping Up With the Kardashians star Scott Disick.
Taking to Instagram, the 22-year-old model shared a photograph of herself rocking two crimson pieces, matching satin nightie and nightgown, from apparel brand Victoria's Secret.
Sofia Richie, whose blond hair looked blown out and windswept, was accessorized with a few stacked gold necklaces.
Her dachshund named Hershula was propped up on the left thigh of the social media personality.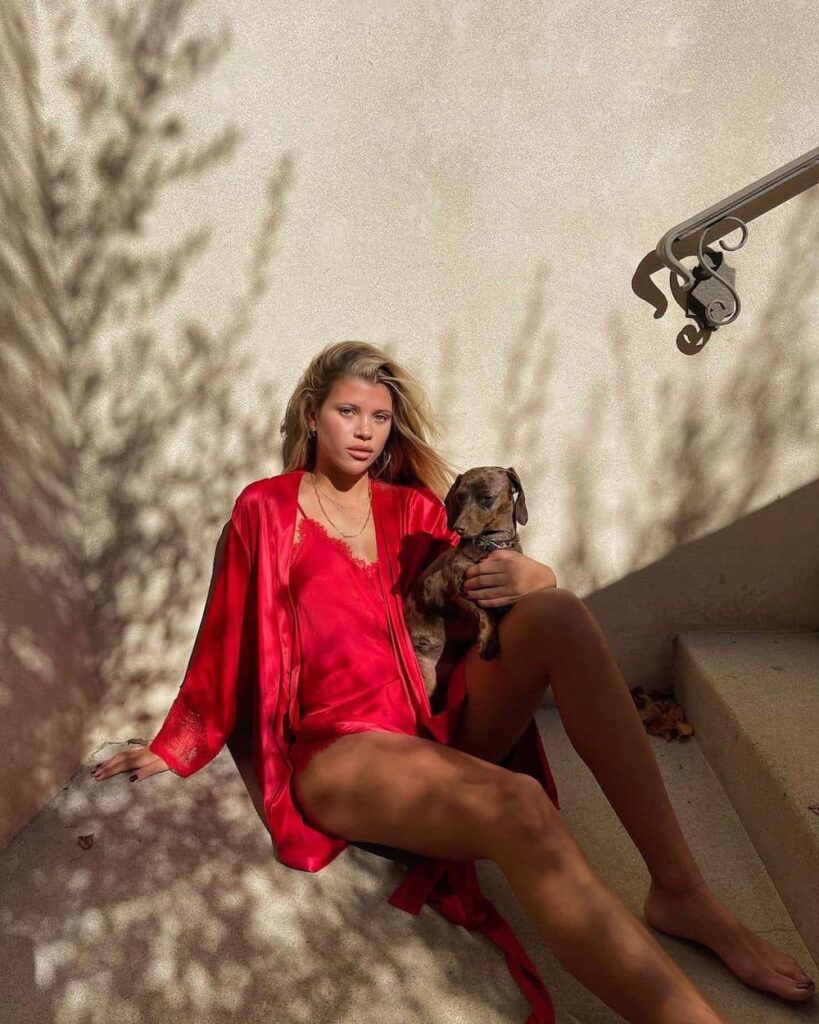 Lionel Richie's daughter posed outside at the base of a set of cement stairs while leaning against a wall with her long legs stretched out in front of her, slightly bending her knees. She hiked her slip up a bit to expose more of her shapely thighs, tucking the front of it between her legs. A tree cast dappled shadows over her body and that of her companion.
"The best kind of valentine ♥️ @victoriassecret #ItsALoveThing #VSValentines," Sofia Richie described her outfit in the caption of the post on February 4.
She also could have been referring to her photogenic dog, which she received from Scott Disick, sometime around Valentine's Day in 2018.
Fanatics of Sofia Richie seemed to love everything about her photo, from her seductive outfit to the pet that she shared the spotlight with.
"You made my favorite color red even more of my favorite color," read one message left in the comments section.
"Lovely picture of you and the dog," wrote another fan.
"Two Queens," gushed a third admirer.
While some of her supporters wish that Sofia and Scott would get back together, many have suggested that she appears to be flourishing since the couple called it quits.