Spice recently shared a photograph of herself, exhibiting her strong physique.
In the picture, the Dancehall artist can be seen wearing a green, sheer crop top and mini denim shorts with her iconic blue hair and a pair of high heel boots at a railway.
"Steam fish and okra body," she captioned the photo on Instagram.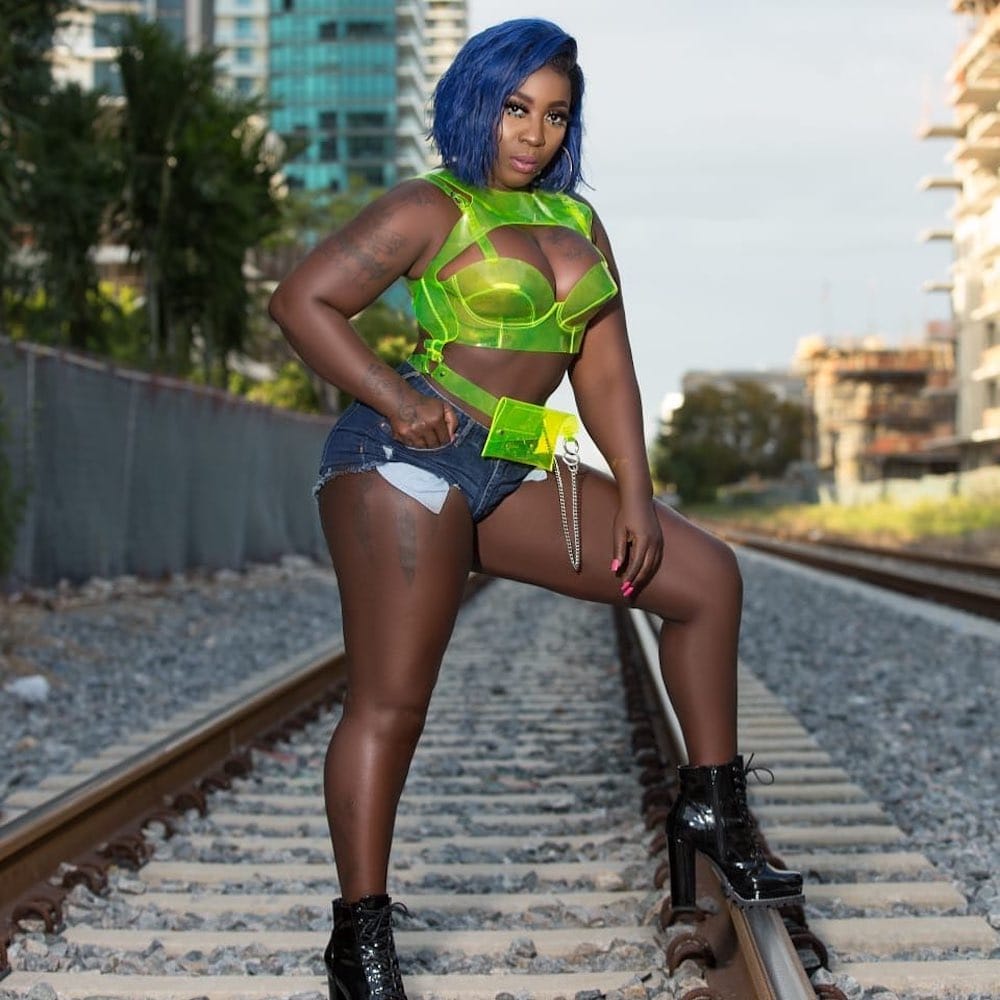 The term, which was coined by Jamaican radio disk jock ZJ Sparks as a result of her Miss Universe 2017 commentary upon seeing Davina Bennett grace the stage, describes a person's physique that is well-built and healthy.
The phrase was also used as a mantra in Spice's 2018 song, "Yaaas Goodie."
The pic of the "Needle Eye" deejay has since received positive reviews by music fanatics including Miss Universe 2017 second runner-up.
"Aye!!!✨," Davina commented.
"Love ittttt, it look healthy," a fan added.
"Spice looks great in almost anything she puts on. And don't forget the blue hair?," another user chimed in.
"Yaaas goodie, wid the steam fish and okra body / The susumba, the cassava, the dasheen / The dumplin wid the cornmeal inna it wooii, look how ya body look like it wash down inna coconut milk!♥️✨," another added in reference to Spice's song.
The Jamaican deejay, real name is Grace Latoya Hamilton, is widely known for songs such as "Fight Ova Man," "So Mi Like It," "Gum," and "Rolling."