Waka Flocka Flame's wife Tammy Rivera is exuding confidence and celebrating every inch of her body.
Taking to Instagram earlier this month, the "Growing Up Hip Hop: Atlanta" star shared photos of herself in a red swimsuit, embracing her curves and stretch marks.
"B#!ch show them stretch marks… ?," she captioned the images.
[sociallocker id="8766″]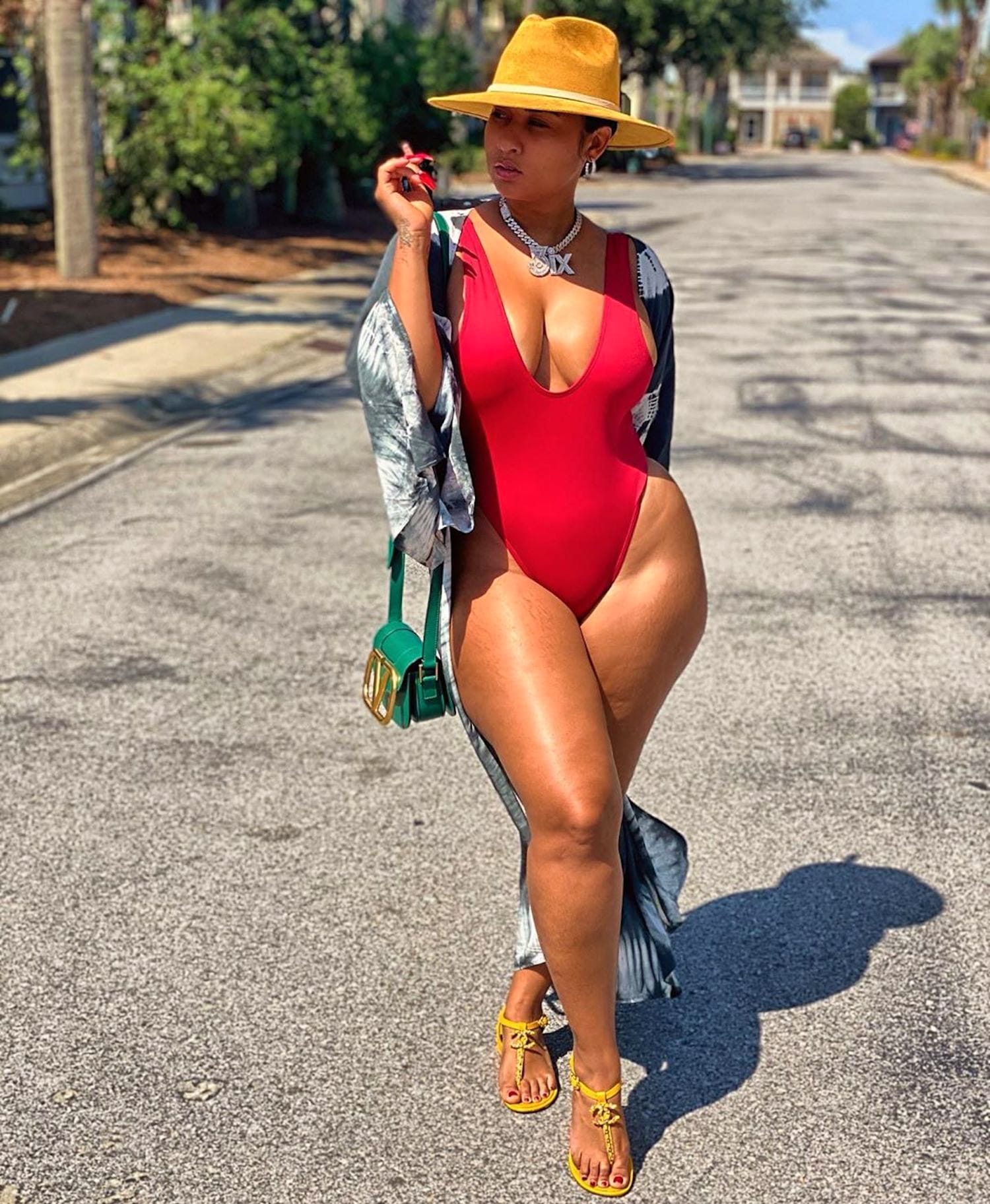 [/sociallocker]
[sociallocker id="8766″]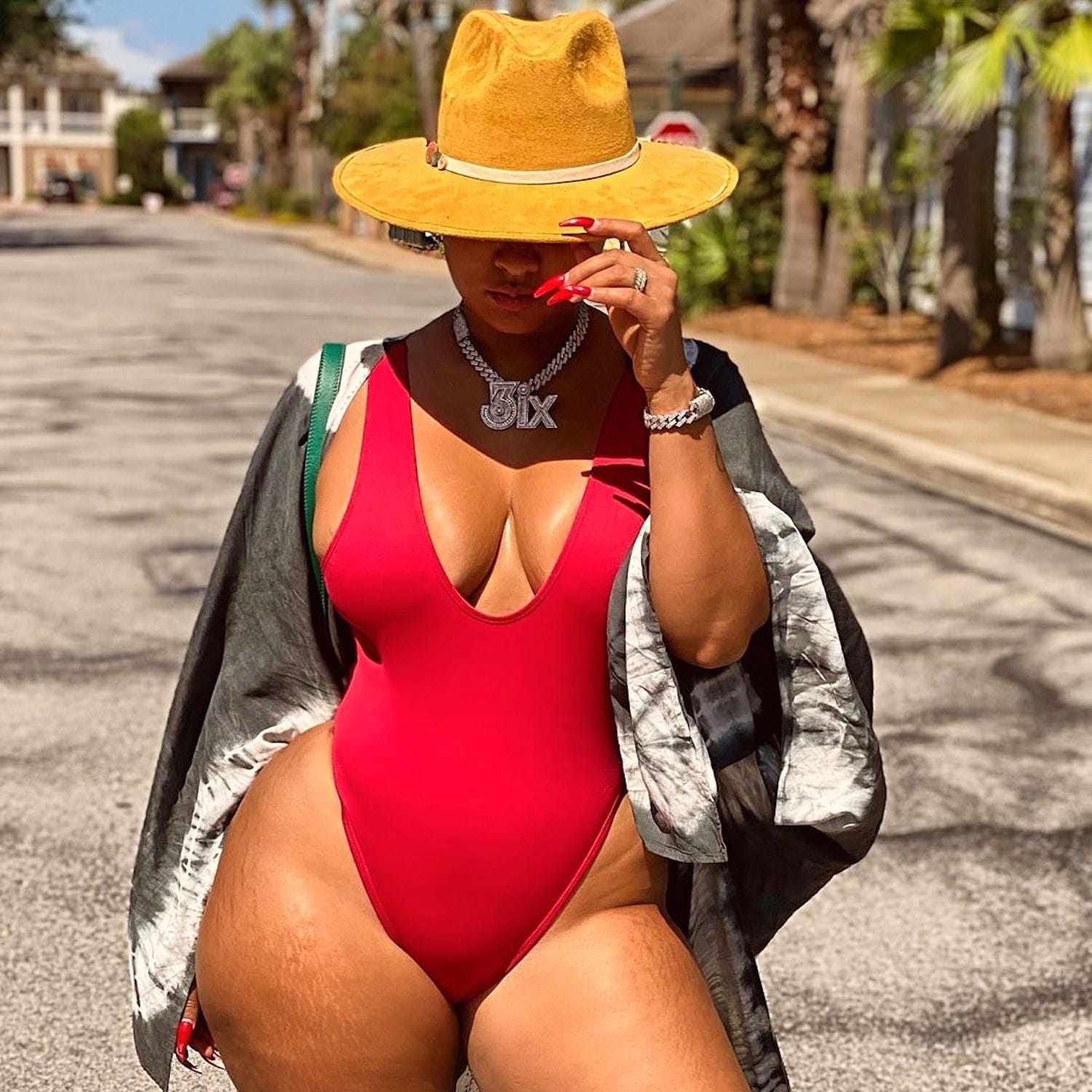 [/sociallocker]
While followers eyeballed the television personality's "thickness," others commended her for being confident and encouraging body positivity.
"Yassss… You make me feel soooo comfortable with physical appearance ??," one fan said.
"YOU FU–IN BETTER…. ? gave me some confidence for the month," another added.
"That's how u know its real??," a user commented.
One admirer wrote, "Yes ! Real bodies matter ??tiger ? stripes and all ??."
For years now, social media users speculated that the wife of "Hard In Da Paint" rapper had cosmetic surgery to sculpt her curvy figure.
In an August 2017 Instagram post, Tammy Rivera denied the rumors that she has had Brazilian butt-lift surgery.
"Y'all want me to have a BBL (Brazilian butt lift) so bad, well I never had a BBL. My a– and hips are completely real!" she said.
"I know it would make you feel better about yourself if I did but sweetie I never got my a– or hips done. That's natural babe deal with it!" she added.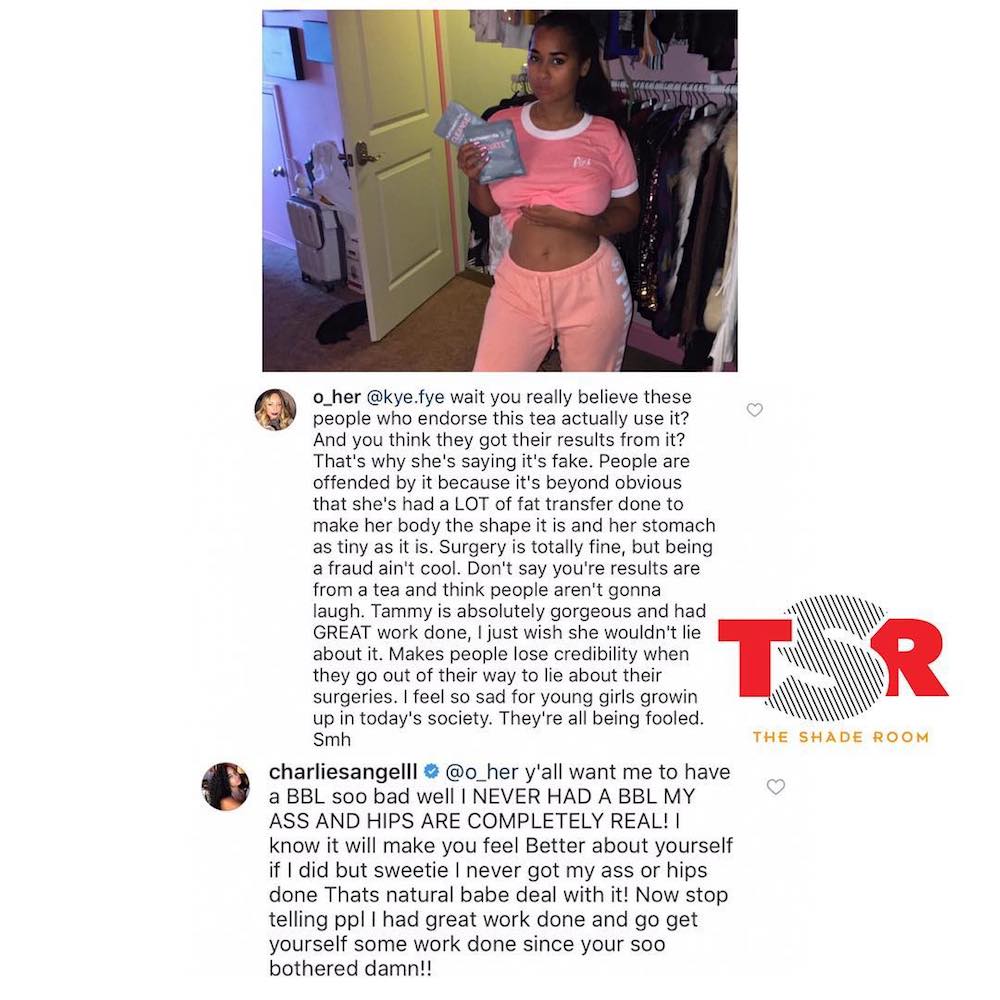 However, in a May interview with Leah A. Henry, Tammy admitted that she has done breast surgery and liposuction.
"I've gotten my breast done and I've gotten lipo in the stomach," she disclosed before adding that she, "never should have done."
Real curves or not, Tammy Rivera's husband Waka Flocka still thinks she's perfect.
In January 2019, the "Big Dawg" rapper told Atlanta Black Star that his wife changed him for the better.
"She helped me make better decisions, and that's what I love about her. She became a friend. … She fought it out with me. … That's my woman, it's not for me to brag about or talk about," Waka said at the time.
The couple, who has been together since 2011, recently celebrated six years of marriage.