Verzuz musical battle between Beenie Man and Bounty Killer has reeled in over 450K viewers.
Music fans from around the world tuned in online as the Dancehall veterans faced off in-person in Jamaica on Saturday (May 23).
Among the viewers were many celebrities, including pop star Rihanna, actor Idris Elba, music industry mogul Diddy, Jamaican Olympic gold medalist Usain Bolt, and the Prime Minister of Jamaica, Andrew Holness.
Others included were Timberland, Swizz Beatz, Ashanti, Chris Brown, Fat Joe, Ja Rule, Snoop Dogg, Nas, Ludacris, Busta Rhymes, Missy Elliott, Gabrielle Union, Dwayne Wade, Erykah Badu, Sean Paul, Buju Banton, Beres Hammond, Popcaan, Spice, Keri Hilson, DJ Khaled, Janelle Monae, Ella Mai, Wizkid, Sean Kingston, Charlamagne tha God, Skepta, Konshens, Tarrus Riley, and Chris Gayle.
In case you missed it, watch Verzuz: Bounty Killer vs Beenie Man!
In keeping with the national pride, the battle was kicked off with a rousing rendition of the Jamaican National Anthem. They also paid homage to the late Bobby Digital, one of Dancehall and Reggae's most successful music producers, who passed away May 21.
In all, Beenie Man and Bounty Killer performed twenty songs each in a back-and-forth format, bringing Dancehall lovers down memory lane into the genre's glory days of the early 1990s with hits like "Memories" and "Look Into My Eyes".
At one point, the police showed up and attempted to shut down the session in response to Jamaica's 8pm curfew. However, the officers agreed to let the show go on after Beenie Man informed them that there were hundreds of thousands of people watching internationally.
"Do you want to be that guy?" he asked before saying, "People, the police are here, but we are not stopping."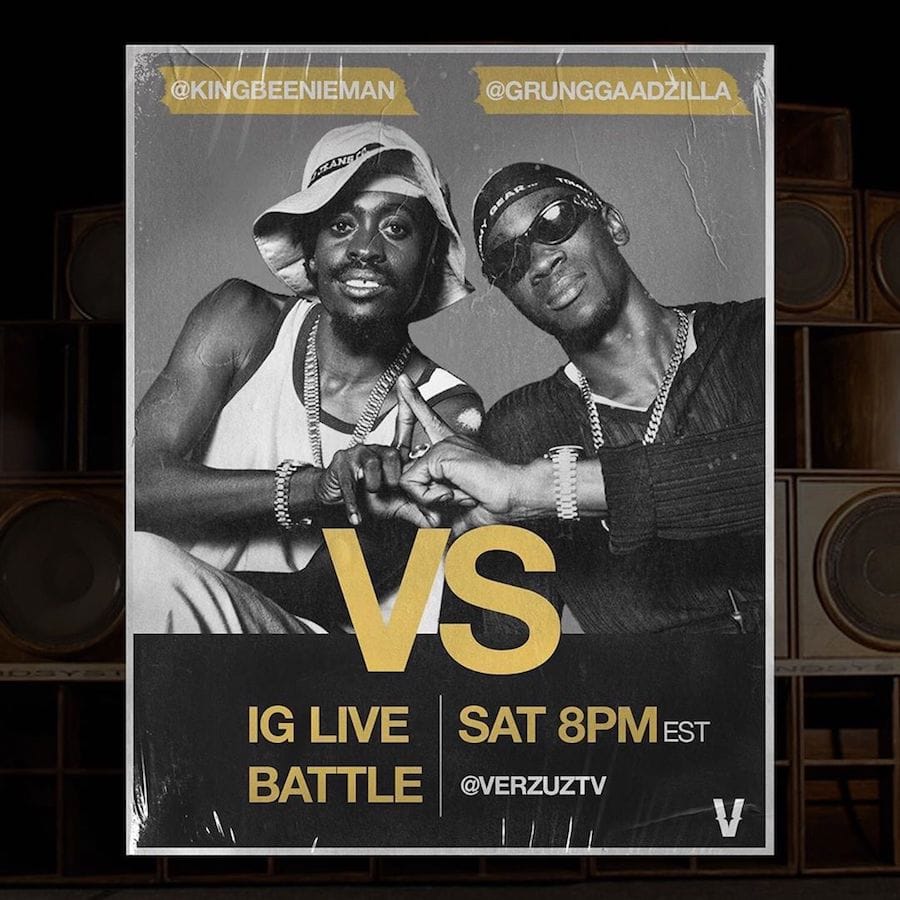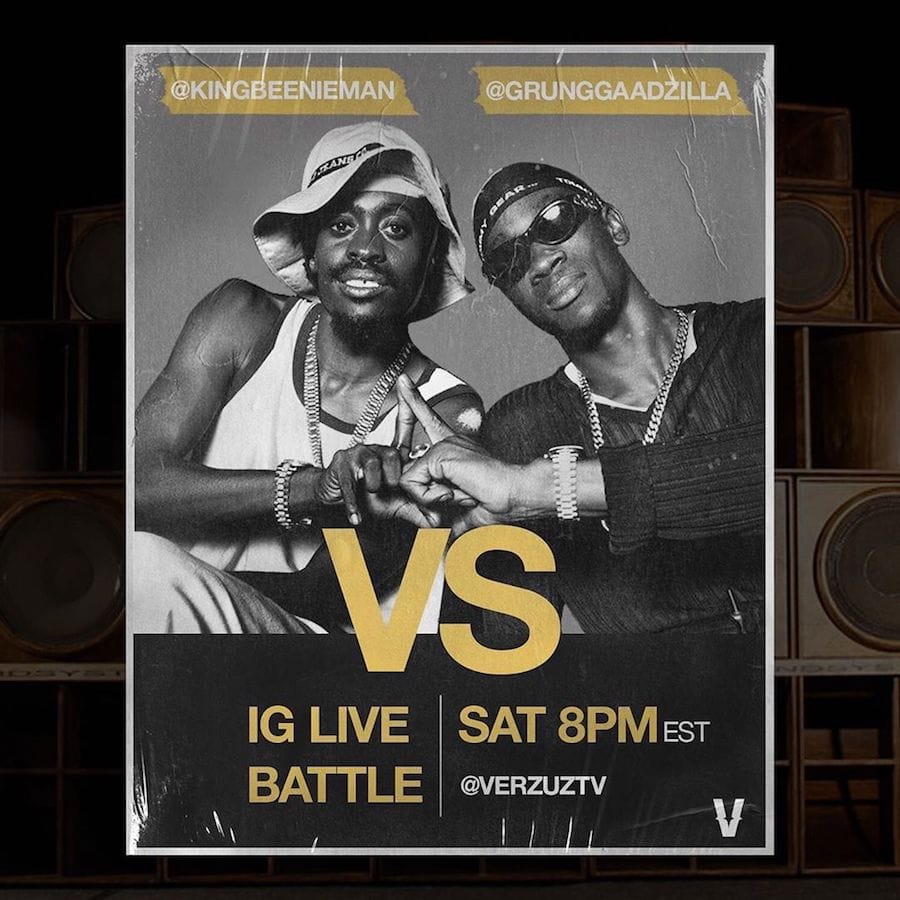 Following the brief interruption from the cops, the party went on in true Jamaican fashion with plenty of dancing and commentary as the once feuding artistes exchanged light jabs at one another as the event continued for another hour.
"This is how we represent the culture… At the end of the day, it's a musical sport," Bounty Killer said at the end of the two-hour live stream as he and Beenie Man sang Bob Marley's "One Love."
There was a virtual after-party following the battle that featured Stone Love Sound System, which was cited by the producers as among the organizers of the show.
Verzuz is an online beat battle series created by music producers Swizz Beatz and Timbaland to bring entertainment to music lovers stuck indoors due to the coronavirus pandemic.
The battle between Beenie Man and Bounty Killer was the first time two musicians competed physically as the preceding Verzuz battles were all virtual.
Previous clashes have featured rappers Nelly and Ludacris, singers Erykah Badu and Jill Scott as well as singer-producers Teddy Riley and Babyface.