Buju Banton's daughter Abihail Myrie is interested in finding a personal man who is capable of taking worthwhile photographs of her.
Taking to Twitter on Monday (Sept. 21), the entrepreneur made the indication when she commented on a photo set of a female that was taken by her significant other during their recent vacation.
"Where do you guys find men who are actually capable of taking good pictures of you?," Abihail wrote.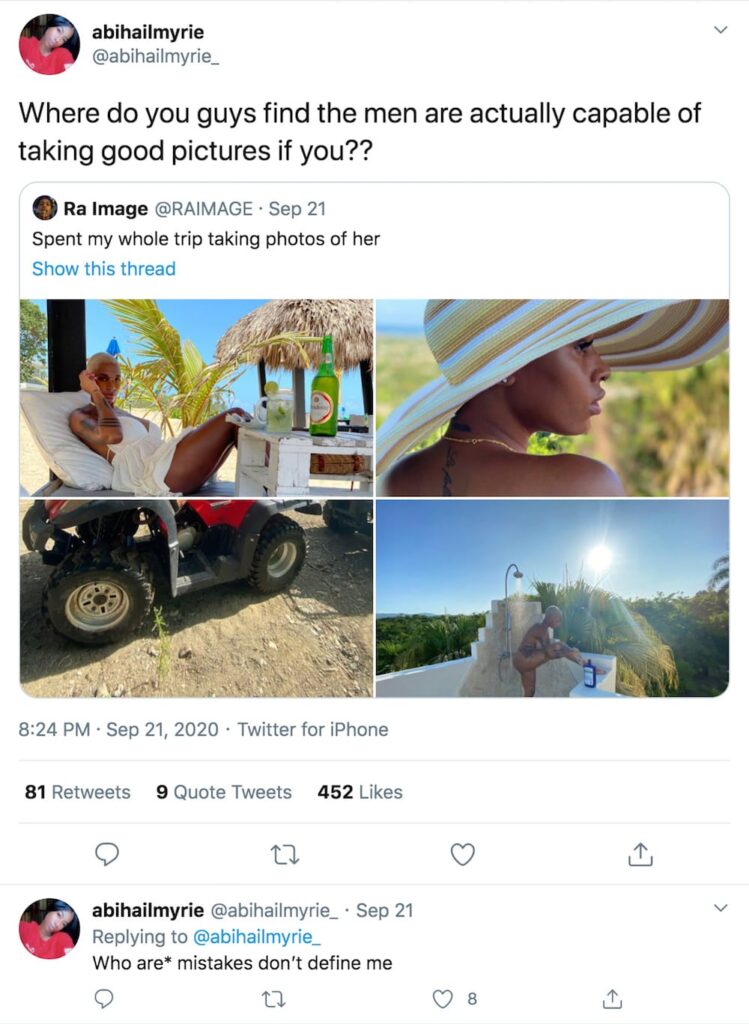 Within minutes, persons were already sliding into her direct message, shooting their shots.
One man, in particular, who Abihail evidently has not interest in, chimed in.
"I'm here," he messaged her, to which she replied, "wasn't taking attendance."
The person, seemingly aggrieved with her response, immediately had a change of heart and he wanted her to know.
"Please, please, go sky dive inna the biggest blackest battyh– u can find. You f–king piece of sh–!," he wrote, to which Abihail countered, "LMAOOOOOO."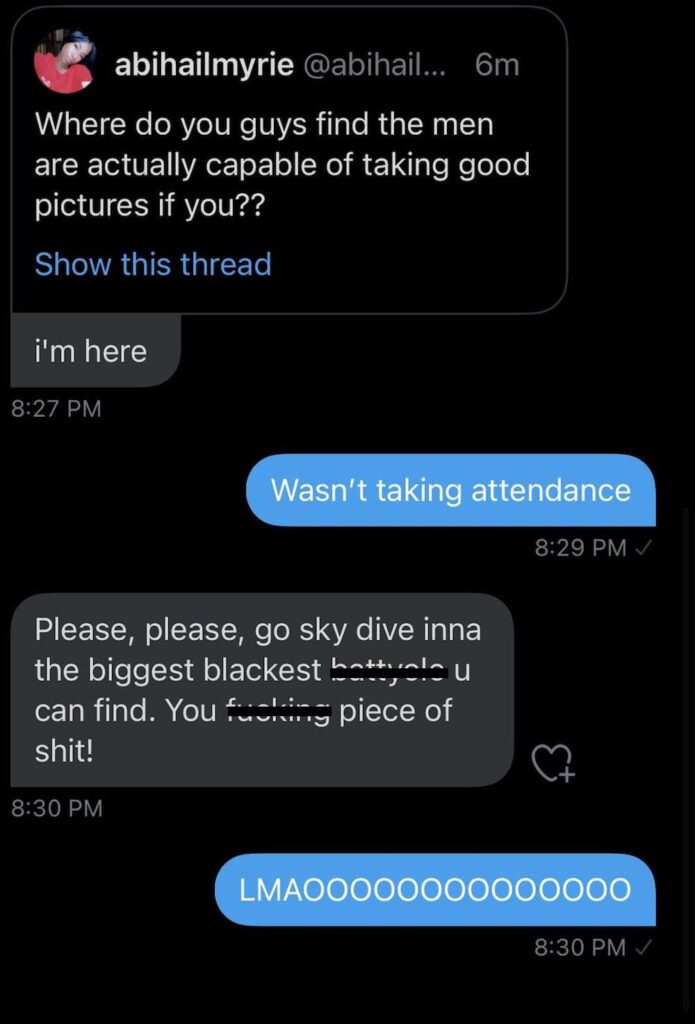 Abihail shared a screenshot of the conversation before teasing her followers she would expose the unidentified man.
"10 likes and I show y'all who this is" she wrote before adding, "him beg it out ? him seh me nuffi tell unu."
Abihail Myrie, who is very active on social media, launched her handmade, soy-scented candle brand, Abi's Candles in May. She has taken a liking to share photos of herself modeling in trendy outfits, swimwear, and carnival costumes on Instagram.
In June, Abihail Myrie was featured in Teen Vogue's 13 Best Vogue Challenge Posts. In the images, snapped by Wade Rhoden, she showcases her glowing dark skin and fashionable outfit. Her styling was done by Fidge Fletcher and make-up by Loni Jones.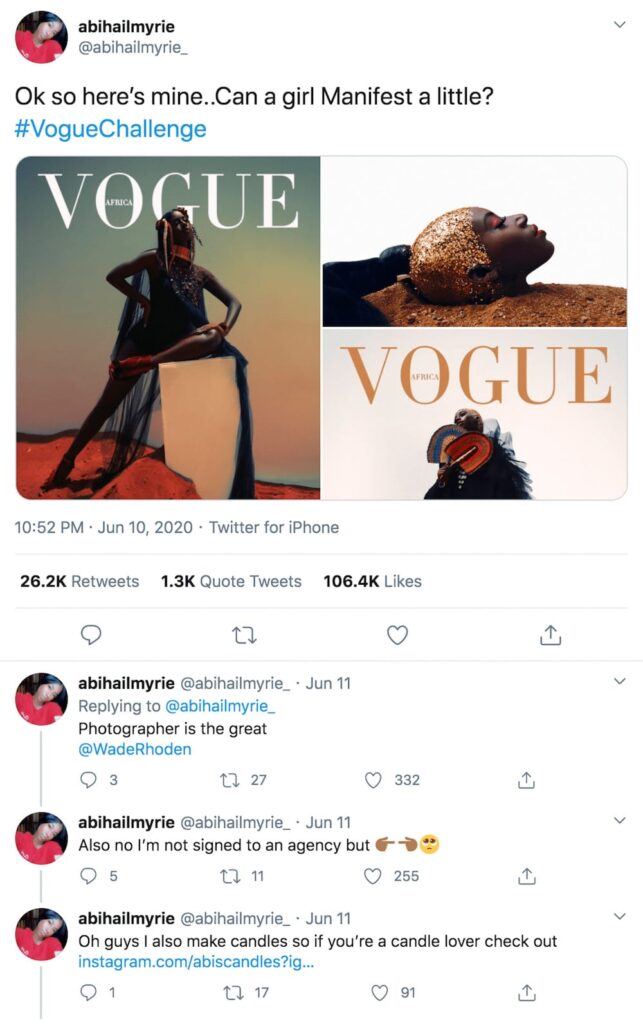 After she was chosen as one of the best to do the challenge, her Grammy Award-winning Reggae star dad took to his Instagram to congratulate her.
"Abi my wailers, U go girl. Love u baby ❤️ @abihailmyrie #daughter," he wrote.