As speculated among online users, has Buju Banton gotten back his US visa and prepared to tour North America with Koffee?
Buju Banton's long-time manager Donovan Germain has disputed rumors on social media that the Reggae star has gotten back his United States visa and will be performing with Koffee on her upcoming tour.
"If he had gotten back his visa, you would all know. Did you see Buju, or Buju Banton being advertised? Those are two different people. As far as I know, he has not gotten back his visa," he told the Jamaica Observer.
Over the weekend, Koffee put out a flyer on her Instagram page early last week with the information that Ayra Starr, "Buju", and Joeboy would join her on a North America tour.  Social media users were wondering if it was Buju Banton, which naturally led to questions about his US visa being reinstated. 
However, "Buju," an acronym for "Beauty Underneath Just Understood," also known as Buju TYE (BujuToYourEars), is a Nigerian Afro-Fusion singer, songwriter, who was previously signed to Burna Boy's Spaceship Records.
Koffee is slated to tour North America between April 11 and May 27 to support her debut album, "Gifted," due this fall.
On Thursday (Feb. 3), she released a third track titled "Pull Up" from her upcoming album.
As of today, the official music video racked up over 1 million views on YouTube.
The Grammy award-winning musicians have previously collaborated on a single, "Pressure" remix, which has amassed over 10 million YouTube views.
Buju Banton, born Mark Myrie, won the Best Reggae Grammy with his "Before the Dawn" album in 2011, while Koffee copped the said award with her "Rapture" EP in 2021.
The "Destiny" singer spent almost a decade in prison in the US for cocaine possession before being released in 2018.
There is a possibility that he might be approved for entry into the US as an entertainer rather than a visitor or immigrant visa applicant, according to legal experts. He could obtain an O Visa in this instance, they suggested.
In the United States, an O visa is a non-immigrant temporary worker visa granted to aliens who have extraordinary ability in the sciences, arts, education, business, or athletics, or who have demonstrated exceptional achievement in the motion picture or television industry.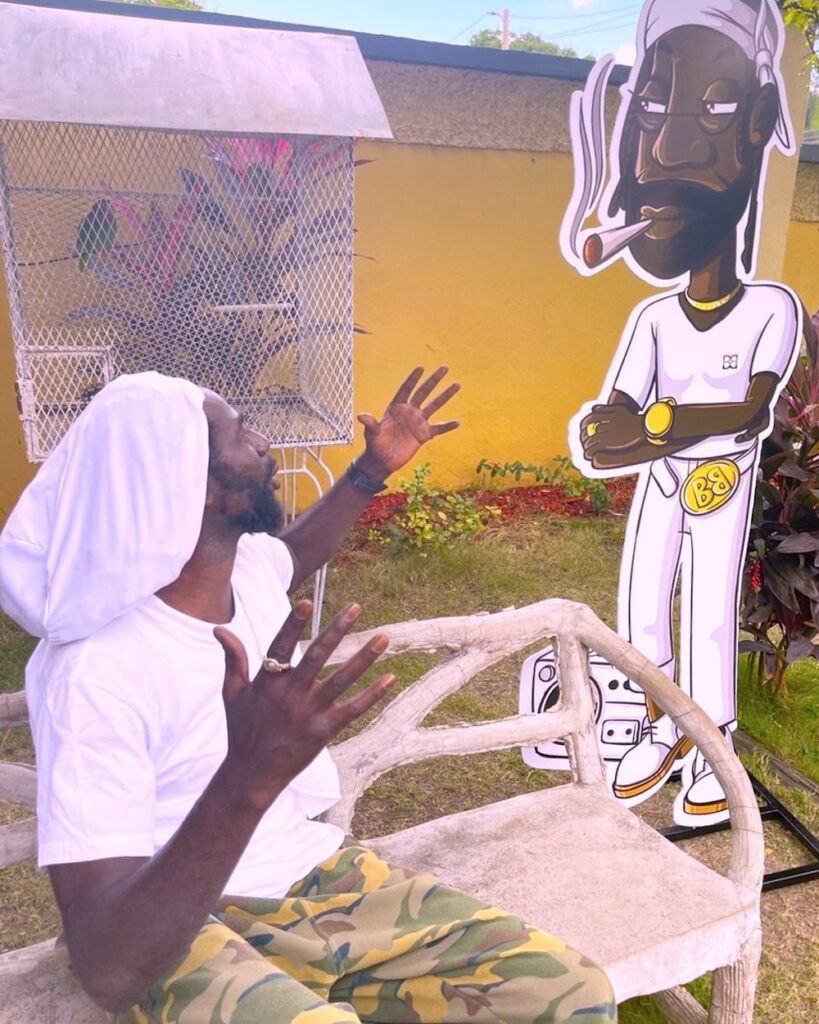 Meanwhile, Buju Banton ventures into the NFT arena by creating a collection of rare NFT Art pieces that come in both digital and autographed canvas print.
The "Blessed" deejay recently introduced his Crypto RudeBoy Club Collection on social media and urged fans to get into the cryptocurrency.
"The intention is to provide fans with a rare 1 of 1 digital Buju Banton asset/collectible, which can grow in value, creating an economic opportunity for NFT holders. We have to keep up with the technological advancements of our times or get left behind… embrace the space, pure love," says Buju Banton.
NFTs (non-fungible tokens) are currently taking the digital art and collectibles world by storm. Digital artists are seeing their lives change thanks to massive sales to a new crypto-audience. And celebrities are joining in as they spot a unique opportunity to connect with fans.
NFTs can be used to represent ownership of any unique asset, like a deed for an item in the digital, such as photos, music, and videos, or physical realms, such as tickets to a real-world event and legal documents.