Cardi B has fired back at an online user who claimed that her husband Offset cheated on her with fellow rapper Saweetie.
An internet troll, who claimed to be the "WAP" singer's stylist and identified themselves as a Nicki Minaj fan, took to Twitter on Wednesday (August 31) to attack Cardi and accused her husband of five years of cheating with rapper Saweetie, who used to date Offset's fellow Migos member Quavo.
This individual specifically brought up a lawsuit against Cardi in 2020 for an allegedly violent altercation in a bar.
"Why you lying on me and those girls for I have a open case EVERYTHING IS PUBLIC offering money will not benefit me and actually get me in real trouble for making up anything cause you decided to come for me after coming out of jail for stealing 3K worth of clothes," Cardi tweeted in response.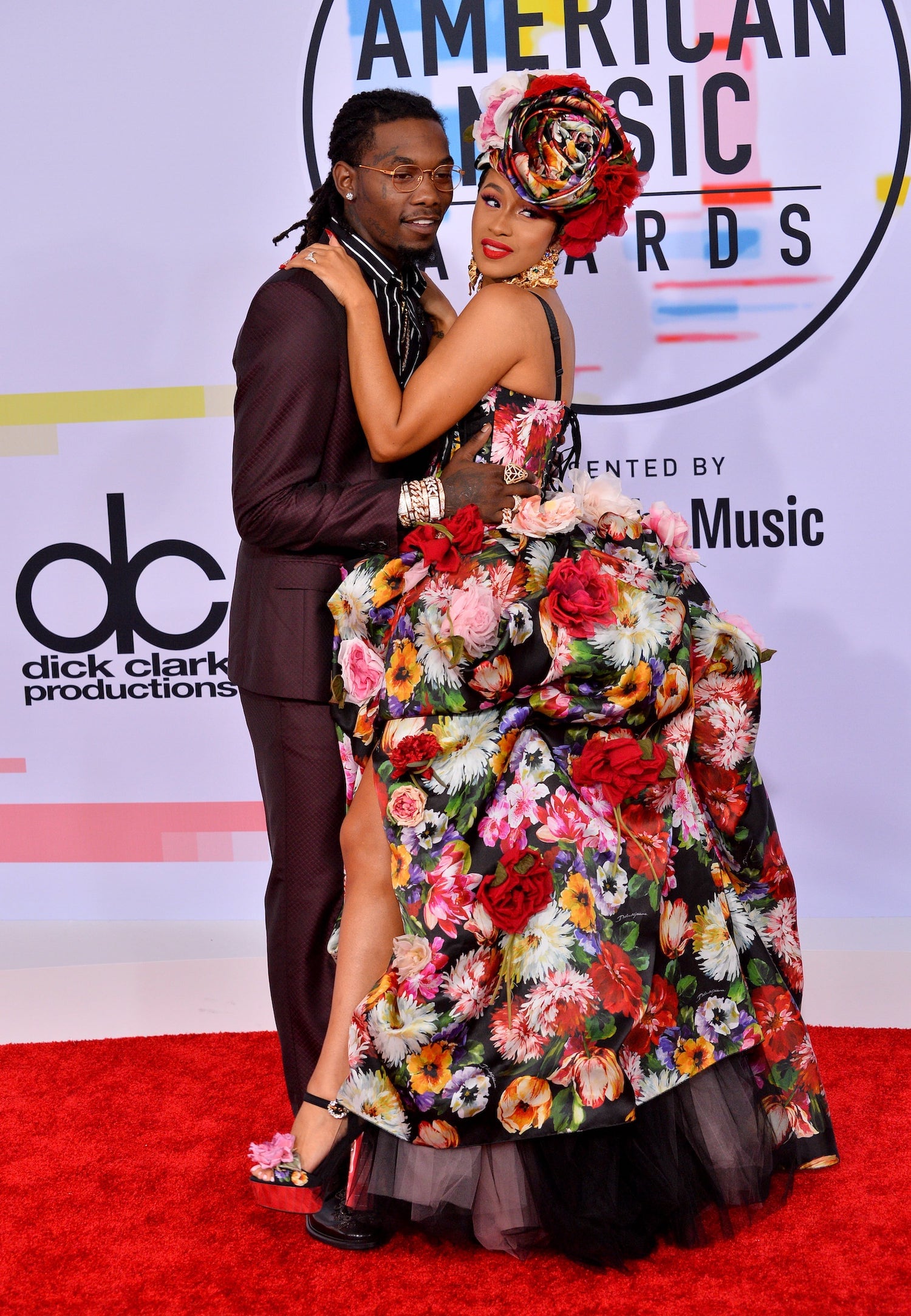 A subsequent tweet of hers further refuted the suggestion that either party had stolen clothing from the other.
"LMAOO now you KNOW you offered them girls the money 🥴 And please not ignore my other tweets! How many outfits TStyles done stole for you? How many Chanel's she blicked👀, : the user tweeted to which Cardi B responded, "She never steal from me, she don't have too … You don't know her your girl knows her and your girl was running up tea on you wit that new job you had last year trying bait my girl to give her tea about me by spilling your sh-t … MY GIRL WASNT GOING !"
The user continued by bringing up Offset's history of minor drug offenses and weapon possession charges.
"We all know I was in Jail lmaooo. Clearly your fav has been keeping up with me What are we proving? Her lean drinking, pill poppin, community dick slanging husband is no stranger to the legal system either, and neither is she! Ms billy Bad Brim Blood 🥴," the user wrote.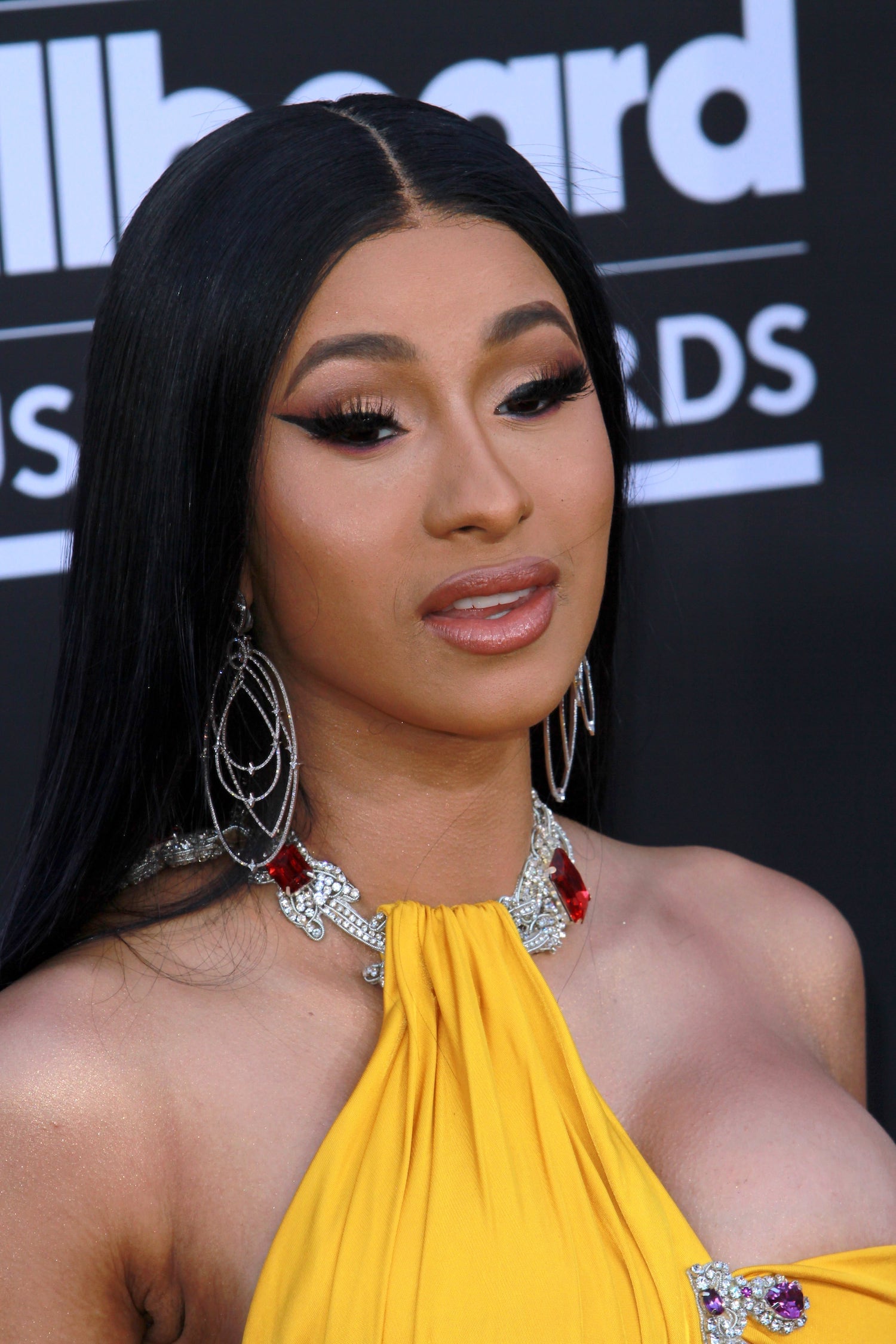 The 29-year-old rapper quickly brushed off the user's remarks.
"Ouuuuuu my man got a couple weed charges and gun charges cause he ain't no Pussy and was a hustler," she continued. "Rather dick slinging then taking P-ssy from bitches … you bringing my n-gga up trying to get me mad … LETS NOT TALK ABOUT HUSBANDS NOW."
Soon enough, the phrase "Let's not talk about husbands" was trending on Twitter. As a result, fans naturally assumed the comment was in reference to Minaj's husband, Kenneth Petty, who was sentenced to three years of probation and one year of home confinement for failing to register as a sex offender.
In 1994, then-16-year-old Jennifer Hough claimed that Petty raped her at knifepoint, leading to Petty's sex offender registration.
A first-degree rape charge was filed against Petty, who was also 16 at the time. Before eventually pleading guilty to attempted rape, he initially denied the allegations. He reportedly served more than four years in prison and was ordered to register as a sex offender.
Nicki Minaj married Petty in October 2019, and she has defended him against online slander. The couple shares a 1-year-old son.
However, the user kept bringing up Offset, claiming that he cheated on Cardi with Saweetie, who was previously in a relationship with Quavo of the Migos. Cardi retaliated by saying the person was trying to provoke her despite having "no receipts" to back up her allegation.
"No baby you lying!" she wrote. "You makin crazy lies starting shit and putting female rappers in it WIT NO RECEIPTS, no blog ever spoke on this all of a sudden you come out of jail 5 days ago and you made up lied for 2 hours wit NO RECEIPTS!"
After the dust settled, the Cardi B fired back at a user who had suggested her response had been a publicity stunt.
"Girl you defending a n-gga that went on live claiming you was paying bitches to have threesomes wit you and your trick," Cardi wrote. "Let a n-gga fight his own battle that he started! I'm the bad guy and I need stunts when n-ggas come at me 24/7."
Offset, who is currently in the middle of a lawsuit with his former record label Quality Control, has yet to address the accusation.
More In Hip-Hop