Despite her apology at the time, the brand' subsequently removed Draya from its followers and Instagram account.
More than a year later, the influencer revealed hopes of rejoining the Savage x Fenty brand.
"I would like my @savagexfenty deal back in 2022," Draya wrote on a throwback photo posted to her Instagram Story on Monday (Dec. 27). "Just wishful thinking," she added.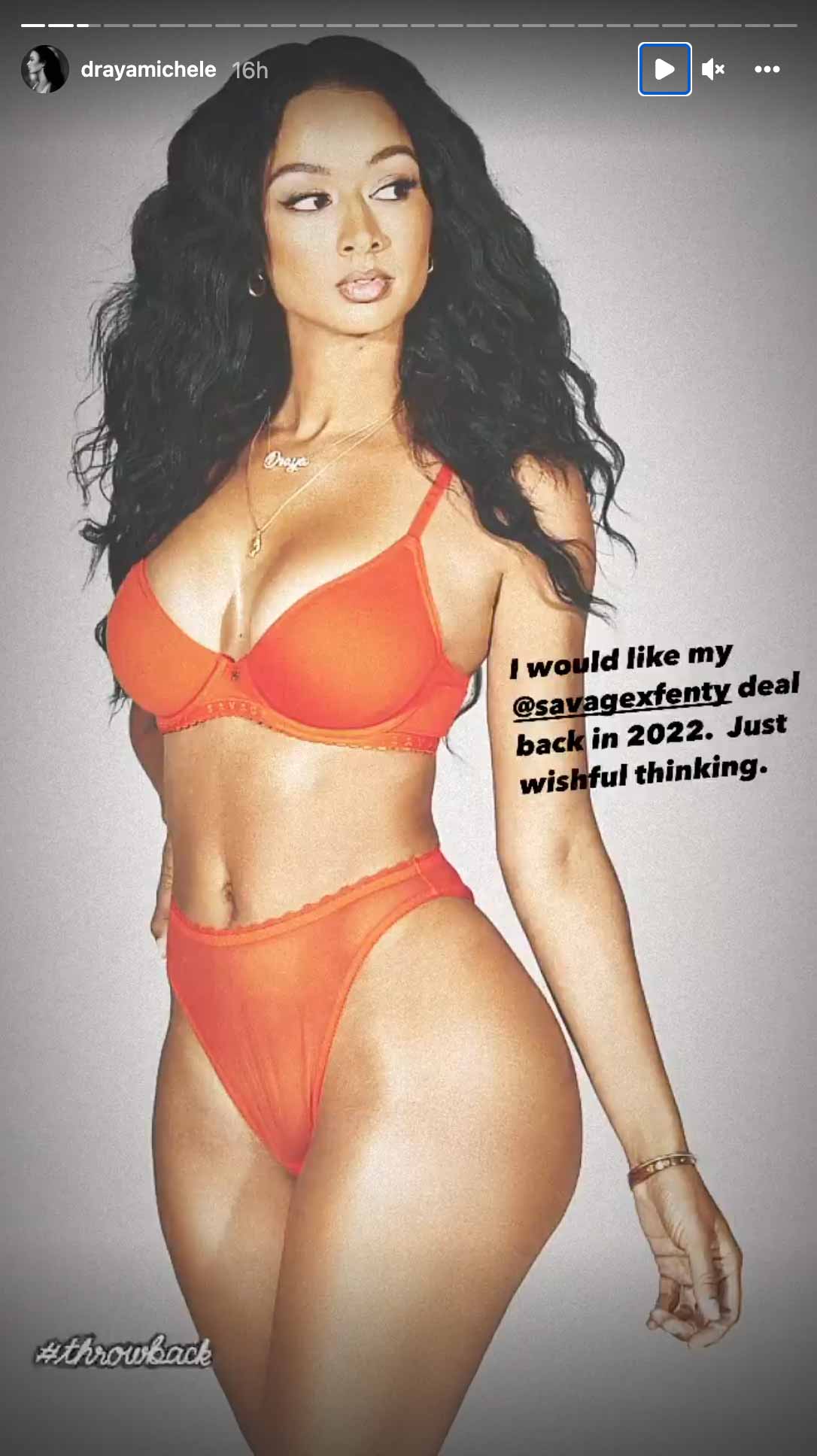 Draya Speaks On Making Mistakes and Her Growth
After her story post was shared on The Shade Room, Draya jumped into the comments to further speak her mind.
"The thing about it is I'm human and I make mistakes but the only difference between me and everyone else is my mistakes were made in front of the world as well as my consequences.," she explained.
"I definitely learned a lot from this experience and I was adamant about making sure my apology was as loud as a harmful comment. I played myself, made triggering comments, was reprimanded, and apologized All in front of all of y'all. That's growth. Bouncing back.," she concluded.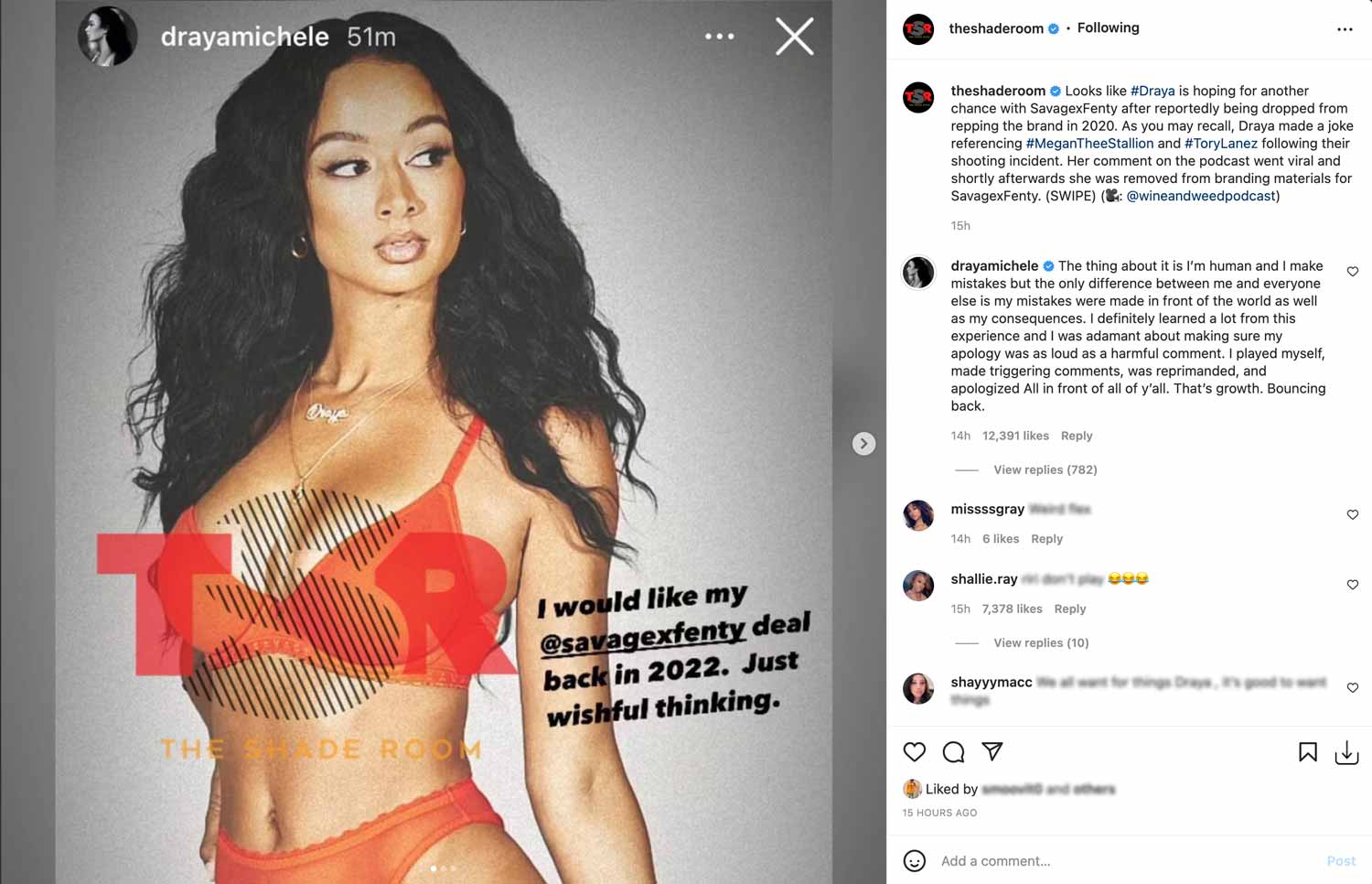 Draya's Comments On Tory Lanez and Megan Thee Stallion Shooing Incident
Draya mentioned the shooting during an appearance on the Wine and Weed podcast in July 2020. She joked about Megan and Tory's relationship being similar to Bobby Bown and Whitney Houston's.
"I predict that they had some sort of Bobby and Whitney love that you know, drove them down this Snapped-esque type of road. I'm here for it. I like that. I want you to like me so much you shoot me in the foot, too." Draya said.
Following a barrage of online criticism, she swiftly changed her tone.
"I truly don't glorify domestic violence… I was trying to say just love me deeply. But while trying to be funny I offended many, including Meg. And I'm sorry."
She subsequently snapped back at Draya, calling her a "dumb b*tch."
"Dumb b*tch that sh*t ain't f*cking funny who tf jokes about getting shot by a n*gga," Megan tweeted in July 2020.
"And f*ck all the h*e a** n*ggas making jokes about it too," she added.