Jordyn Woods shocked fans on Valentine's Day after posting a nude photo of herself naked in a bathtub via social media.
Taking to Instagram on Friday (Feb. 14), the 22-year-old model shared a racy photograph with her taking a bubble bath.
[sociallocker id="8766″]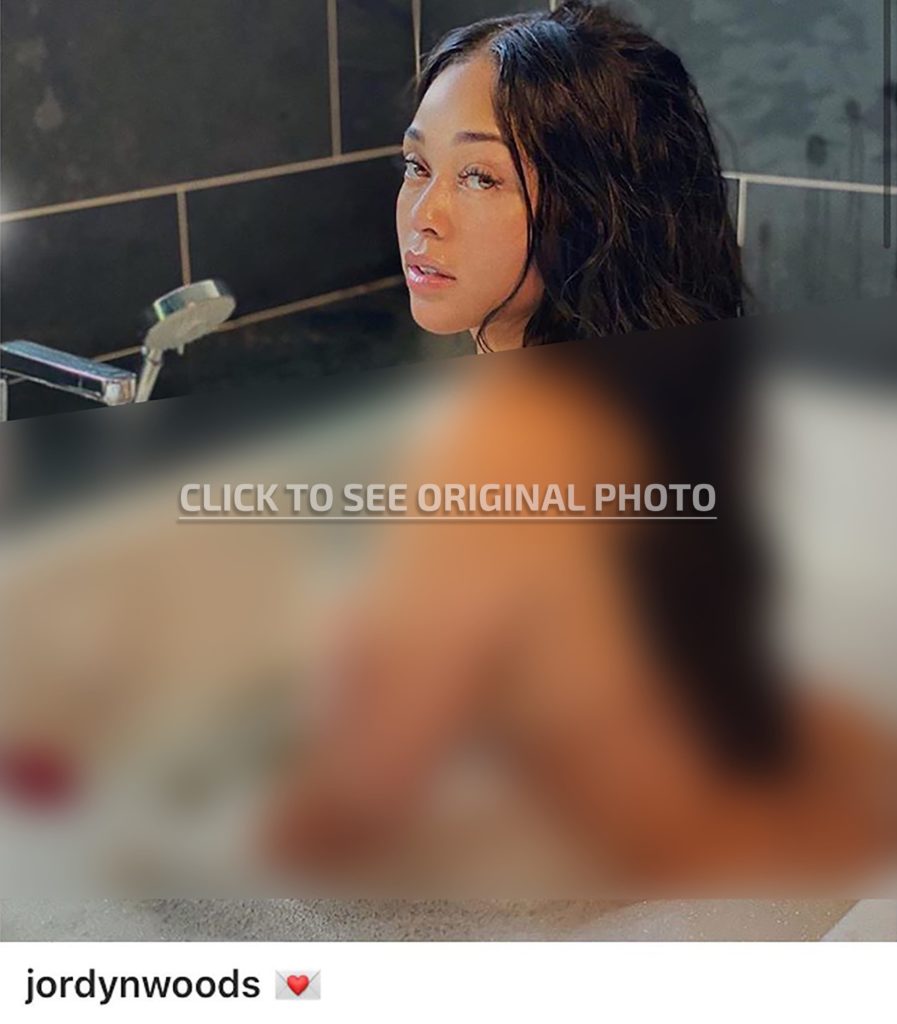 [/sociallocker]
While many of her fans praised her, some users expressed that she's "doing too much."
"She looks uncomfortable AF! This is NOT who you are baby girl!" a user commented.
"She keeps Doing the most since she split with Kylie," another added.
It's been one whole year since the Grown-ish actress fell out with best friend Kylie Jenner. Although neither woman seems to have hard feelings towards the other, Kylie opted to take her half-sister's side after the 2019 incident involving Jordyn and Tristan Thomspon, the father to Khloé Kardashian's daughter, True.
"If I was Tristan Thompson, I would've risked it all also," a fan wrote while referring to the cheating scandal between the NBA superstar and Woods.
"It's taking everything in Tristan's body not to double-tap ?,' another added.
Earlier this week, Jordyn Woods gave her first-ever interview to ForbesWomen and referenced the incident that plagued her life last year.
"When everything happened to me, I had a reality check of what really matters in my life," she admitted.
"I learned that if you can find peace within yourself, you don't need validation from anything or anyone. It's really about being content with who you are when you go to sleep at night. That is true success to me. Working out is something that has helped me through everything. Through the grieving of my father, the scandals. It has been something that has helped me not only physically, but mentally and spiritually," she continued.
Jordyn Woods was shoved out of the Jenner-Kardashian circle last year when it surfaced that she had shared a kiss with the 28-year-old basketball star.
During an interview on Jada Pinkett Smith's show Red Table Talk, she denied that anything else happened between them.