Sean Paul and his wife Jinx celebrated their 8th wedding anniversary on Tuesday (May 26).
To mark the special day, the mom-of-two shared a throwback photograph of the pair from their marriage ceremony.
In the image, Jinx, whose real name is Jodi Stewart Henriques, can be seen having a fabulous time in her wedding gown with a "Game Over" print eyeglasses. Meanwhile, Sean Paul stands still with a smiling face, dressed in a black suit with a mohawk.
"It was at this very moment that he realized he should have run!!!" she wrote beside the photo.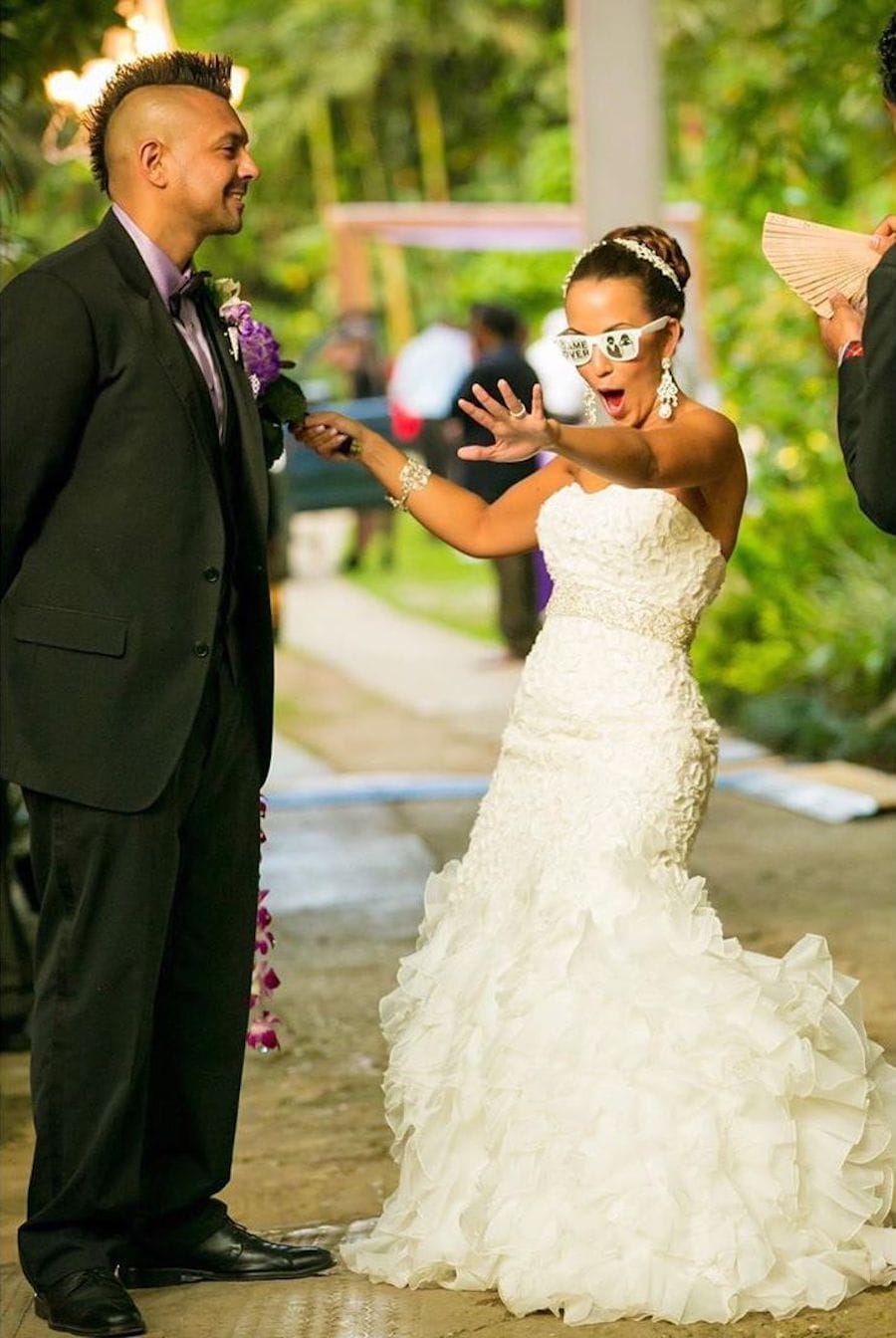 The media personality then publicly expressed her gratitude to the Dancehall artist for "sticking it out" with her after 17 years and vowed to keep their relationship "excited" as she wished him a "Happy Anniversary."
"Thanks for sticking it out with me @duttypaul I promise to always keep things exciting!!! Happy Anniversary ❤️ ?Married 8 years ?Engaged 1 1/2 years ?‍❤️‍? Dating 8 years," she added.
Sean Paul, whose given name is Sean Paul Ryan Francis Henriques, and Jinx tied the knot on May 26, 2012 at Boone Hall Oasis in Stony Hill — Kingston, Jamaica. According to sources close to the couple, the ceremony was extremely low-key and private.
The two have been dating since 2002 until Sean Paul popped the question at an intimate New Years Eve party in 2011.
The couple has two children, Levi Blaze, 3, and Remi Leigh (9 months).
See more photographs of Sean Paul, his wife and their kids on the next page!