Lil Wayne has vocalized his thoughts on the recent killing of George Floyd, who was seen in viral footage with now-fired Minneapolis Police Department officer Derek Chauvin holding a knee to his neck.
During an Instagram live chat with Fat Joe on Thursday (May 28), the American rapper called for everyone to hold themselves accountable for the actions they're taking regarding the fight against police brutality.
"I think when we see these situations, I think we also have to understand that we have to get very specific. And what I mean by that is we have to stop viewing it with such a broad view, meaning we have to stop placing the blame on the whole force and the whole everybody or a certain race or everybody with a badge," Wayne said.
"We have to actually get into who that person is. And if we want to place the blame on anybody, it should be ourselves for not doing more than what we think we're doing," he continued.
Lil Wayne then gave his decision to not speak publicly on social injustices, questioning what he would be able to do to directly aid those impacted by these incidents.
"What else am I gonna do after that?" he asked Fat Joe.
"Some people put a tweet out and they think they did something. Some people wear a shirt and they think they did something. What you gonna do after that? Did you actually help the person? Did you actually help the family? Did you actually go out there and do something? So, if I ain't about to do all that, then I ain't about to do nothing. I'll pray for ya," he explained.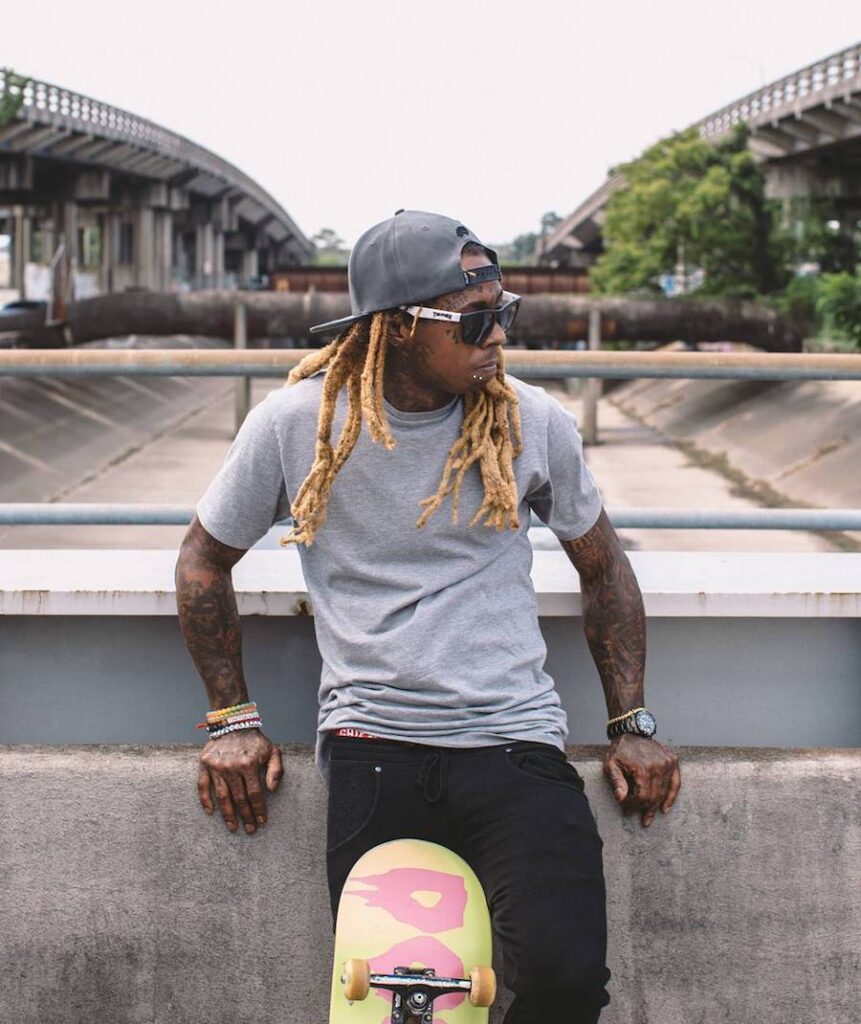 The "Make It Rain" rapper also honed in on the importance of being informed about police brutality, rather than supporting causes without being knowledgeable of the proper information.
"It's actually learning about it," he said.
"What we need to do is we need to learn about it more. If we wanna scream about something, know what we're screaming about. If we wanna protest about something, know what we're protesting about. Because if we wanna get into it, there's a bunch of facts that we think we know that we don't know. We scream about things that, sometimes, they really ain't true."
Lil Wayne has joined a host of rappers, who have spoken out on social injustices and police brutality as of late. Diddy, Ice Cube, T.I., Cardi B, 2 Chainz, Meek Mill, and more have used their platforms to demand justice for unarmed Black women and men, like George Floyd, who have been killed by police.
Protests erupted across Minneapolis and spread to other cities after George Floyd, a black man, was killed by a white police officer, Derek Chauvin, on Monday (May 25).
In scenes both peaceful and violent across the country, thousands of protesters on Friday chanted "no justice, no peace" and "say his name. George Floyd."
Derek Chauvin was arrested and charged with one count each of third-degree murder and second-degree manslaughter. If convicted, he faces up to 25 years in prison.
Three other officers, identified by the city as Thomas Lane, Tou Thao, and J Alexander Kueng, were fired from the police department on Tuesday after the horrific video surfaced. Those officers are yet to be charged.