Shenseea has gotten her nips pierced and has taken to social media to let her fans know.
The Dancehall artiste shared a picture of herself with her nipple rings making a slight imprint against her white crop top via Instagram on Wednesday (April 15).
"Goodnight ?✨," she captioned the photo.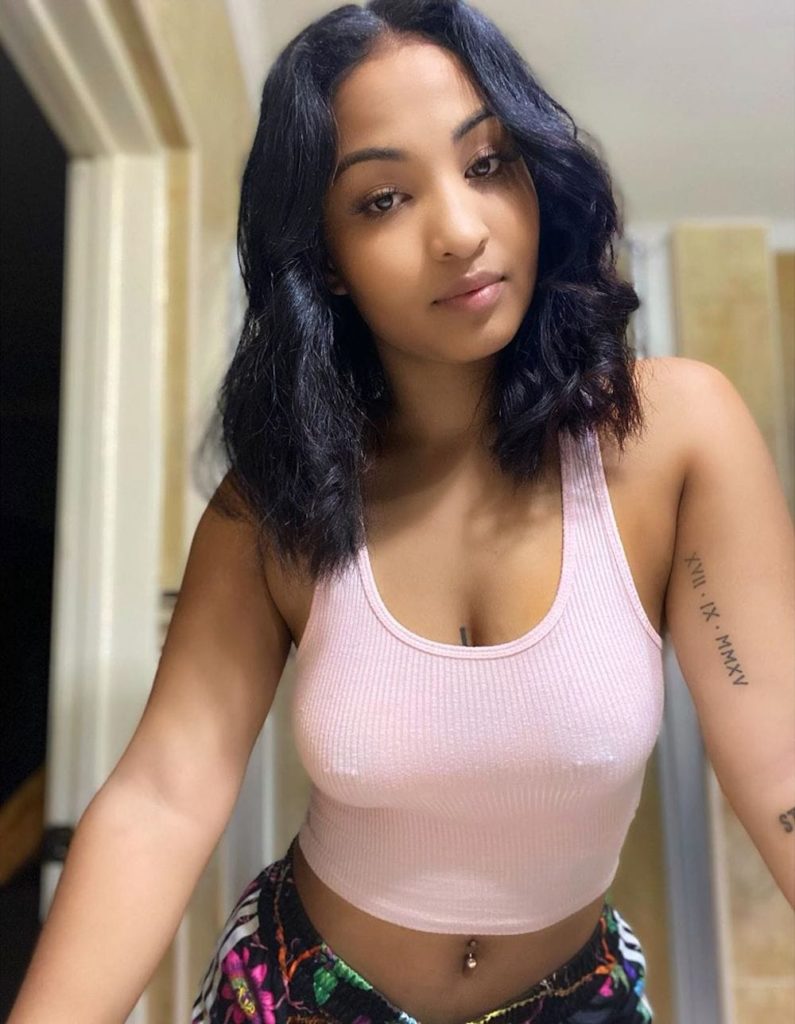 The image has since received over 181K likes and 2500 comments with many of her fans expressing their approval of the "The Sidechick Song" singer's latest piercings.
"Congrats on finally getting them done, you'll enjoy them ??," one user wrote.
"You pierced dem ??❤️," another added.
"See dem piercings ?❤️?," a fan commented.
One fan started a debate after asking how painful nipple piercing is and implying that she is ready to get hers done as the "Blessed" singer.
"Pain level on 1-10? I've been stalling on getting mines," the user ashed.
The nipples are an incredibly sensitive area of the body and sticking a needle through them will definitely hurt, according to Fresh Trends. Women should wait until they're between menstrual cycles before getting their nipples pierced. It's a painful piercing already without the added discomfort of sensitive breasts.

How sensitive your nipples are will determine how painful you find the piercing, according to Cosmopolitan. Obviously, everyone is different and although many people say the piercing is pain-free, others have said it hurts a lot. Depending on your threshold, the pain can feel like anything from a firm pinch to a pretty uncomfortable experience.

Fortunately, many women claim the pain is short-lived.
Another fan questioned if the piercing alters sensitivity.
"Does it change the sensitivity? Mine are sensitive and I'm scared it'll change it ?," the user asked.
Many women who get their nipples pierced claim that it increases nipple sensitivity. For those whose nipples aren't particularly sensitive, having them pierced can really improve sensitivity. Experts say the psychological benefits of having an intimate piercing can be key to an enjoyable sex life.
Shenseea's new piercing comes in the midst of the coronavirus (COVID-19) quarantine.
In recent years, nipple piercings have taken the piercing world by storm, exploding in popularity among celebrity women.
Shenseea, whose real name is Chinsea Lee, joins the likes of Rihanna, Christina Milian, Paris Jackson, Chiara Ferragni, Amber Rose, Keke Palmer, Bella Hadid, Kylie and Kendall Jenner, who have been known to flash their shiny jewelry rings through some see-through tops from time to time.
Last month, the 23-year-old recording artiste showed off her curvy figure in a yellow one-piece swimwear as she celebrated her new partnership with Boom energy drink.